Making New Friends In Loneliness Awareness Week
---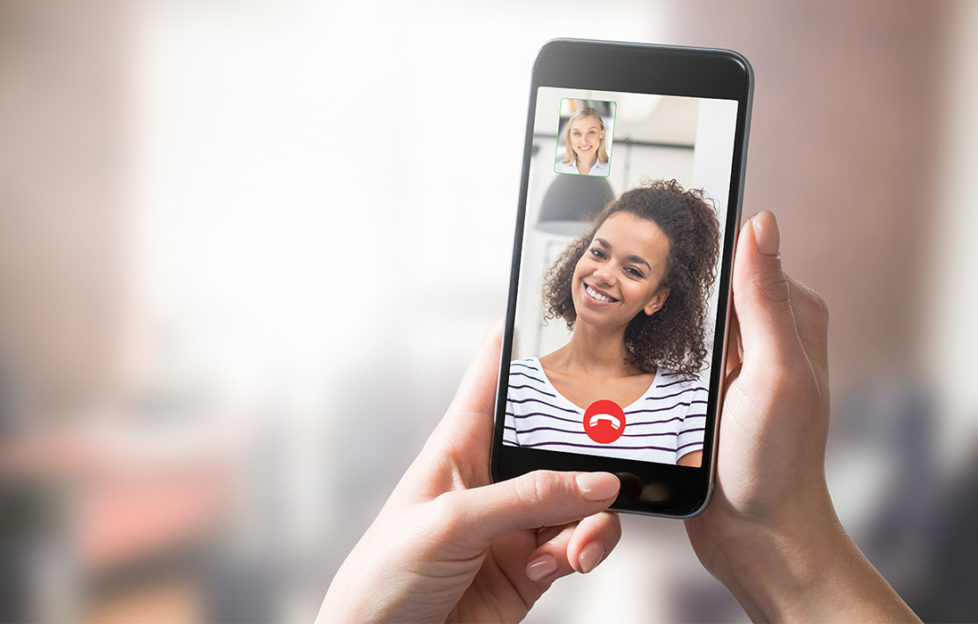 Pic: iStockphoto
It's important to make new friends as an adult. So says a leading life coach as charities mark Loneliness Awareness Week, June 15-19.
As many of us know, however, it's simply not that easy. More than half of UK adults say they haven't made a new friend for quite a while.
54% of those surveyed say it has been a long time since they made valued friendships
63% cite work as the primary reason why they feel too busy to make new connections
However, technology now means it needn't be difficult to connect with new people and form meaningful relationships. With UK adults spending an average of two hours a day on a smartphone, we could be spending this screen time making connections online.
Using the research and working with a range of experts, online smartphone retailer Mobiles.co.uk has shared a helpful guide of the top ways we can use technology to build new connections as an adult.
Enjoy exploring, but remember…
Most people are genuine, but scammers are very persuasive and convincing!
Don't give your full name, your address, sensitive personal information or bank details to any individual online
Beware if someone is very eager to contact you privately, outside the site (forums and chatrooms are moderated and so fairly safe)
If you're not comfortable, cut the connection and try again elsewhere.
Find like-minded online communities
Using your hobbies and interests is a great way to connect. No matter what your interest is, you're sure to find people with the same hobbies.
Do you play or write music? Enjoy crafts? Want to set the world to rights? Do you like to comment on issues in the news?
Or do you have first-hand experience of a condition that might be of help to others coping with it – Alzheimer's, cancer, diabetes or something else? Just search your keyword and "forum".
For solo travellers, apps like SoloTraveller and Backpackr connect users with their fellow globe-trotters, letting them meet up in advance or at their destination.
Websites like Reddit have countless chatrooms for a huge variety of hobbies and interests. With these platforms, it's easier than ever to make connections with people you share a common interest with.
There's an app for that…
Friend-finding apps are becoming increasingly common, with several alternatives to choose from. Bumble BFF, Friender and Hey! VINA are just some examples of apps that are built like dating profiles, allowing you to match with people who you would like to be friends with.
Bumble BFF, for example, works like a dating site. You build your profile and can then swipe through other people's profiles to find someone you want to connect with. Currently the app is only for women (as is Hey! VINA).
The user specifies a distance and Bumble finds people within this area, prioritising people who have liked you first. The app's algorithm doesn't take your past matches into account, allowing you to branch out from your comfort zone and meet new people from all walks of life.
"We got on like a house on fire!"
Rachel Pountney from Leeds was concerned about how she would make friends in a new city before she discovered Bumble BFF.
"I moved to Leeds four years ago to live with my boyfriend, but I was conscious that I didn't know anyone else in the area and started looking for ways to meet new people.
"I heard about Bumble BFF and gave it a go. It was a bit strange at first, but eventually I got chatting to an American girl called Kat Fish (no, seriously!)
"We met up and instantly got on like a house on fire! She's moved back to the US, but we've met up in America and back in Leeds since then, and we still chat regularly."
It isn't just specialist apps that can provide the opportunity to establish new connections online. Spotify, for example, has a feature that allows users to find and connect with those who have similar music playlists, while Strava gives cyclists the ability to share their favourite routes and connect with other users nearby.
Get social – in a targeted way
Humble social media channels like Facebook and Twitter, which for many have become a part of their everyday lives, can easily be used to help find and join new online communities.
Consider searching keywords related to topics and hobbies you're interested in, to find groups and conversations to join that are related to that topic.
What's more, new platforms like In Your Area are a great way to find new events and announcements near your home – perfect if you've just moved to a new location.
"A good friend makes us feel supported"
Carole Ann Rice, one of the UK's leading life coaches, says that friendships are an essential part of living a healthy life.
"Friendships are essential for our wellbeing as they can make us feel understood, appreciated, heard and less lonely.
"A good friend makes us feel supported and brings happiness and connectivity, and someone who really has our backs, shares our interests and we choose to share our lives with."
For more information about Mobiles.co.uk, visit the website or follow on Twitter @mobilescouk and Facebook.