Not My Daughter | Suzy K Quinn
---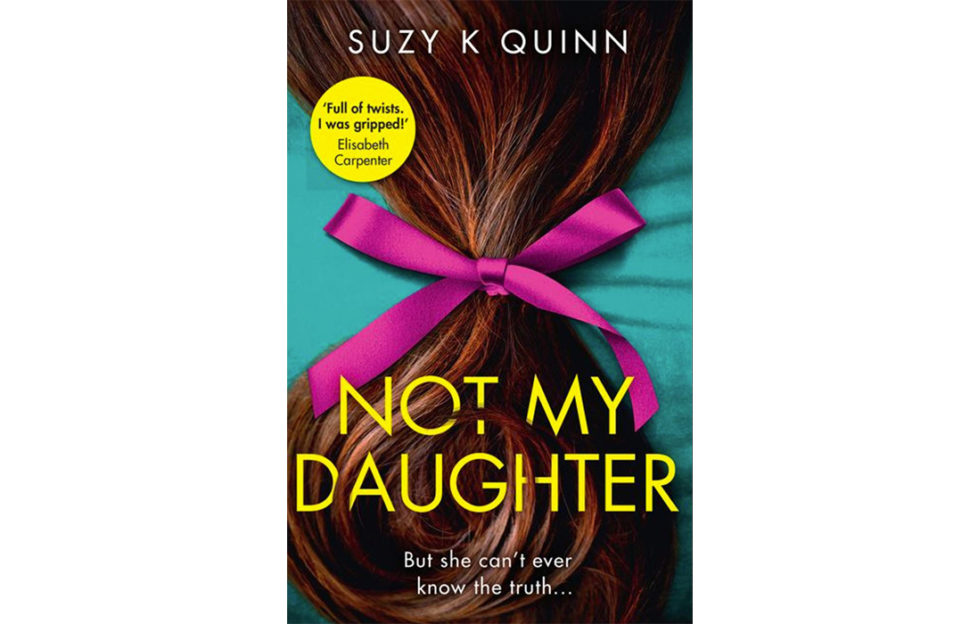 REVIEWED BY BABS BEATON
After sixteen years of protecting my daughter from the dark secret of her past, I wake one morning to find her room empty, rucksack gone.
Most runaways return within 72 hours, but I'm not so sure. I think my daughter has gone to find her real father – the man I fled from years ago.
No one knows better than me that beneath his charm lies a monster.
I escaped him once. But will she see him for what he really is?
---
The promotional blurb promises that the new novel from this bestselling author is a twisty and compulsive psychological thriller that you won't be able to put down. Well, they certainly got that right.
The story starts off with Lorna as a teenager who longs to meet the lead singer of her favourite rock band – and she does!
Dark secrets gradually come to light
But she gets drawn into his strange world of darkness and abuse and secrets, barely escaping with her life.
Fast forward 16 years and Lorna's daughter goes off to find her birth father – not knowing any of what Lorna knows about his dark secrets.
The story alternates between the present, with Lorna trying to find her daughter, and the past as their dark secrets gradually come to light.
It is fast-paced with a complex plot that will keep you guessing until the very last unexpected (although for me, slightly implausible) twist.
This author writes real edge-of-your-seat stuff
Please be aware that, although handled well, this story does tackle topics of under-age sex, child abuse, psychological torture and manipulation, and murder. It's pretty dark.
However, it is well thought-out, well written, with well fleshed-out characters, well observed emotions, and with so many twists it will make you feel dizzy!
A rollercoaster of a tale that you really cannot put down – well worth a read.
Not My Daughter is published by HQ, on July 9, PBO £7.99, eBook £2.99, audio £12.99
You may also like…