Pocket Novel: Green Skies At Night
---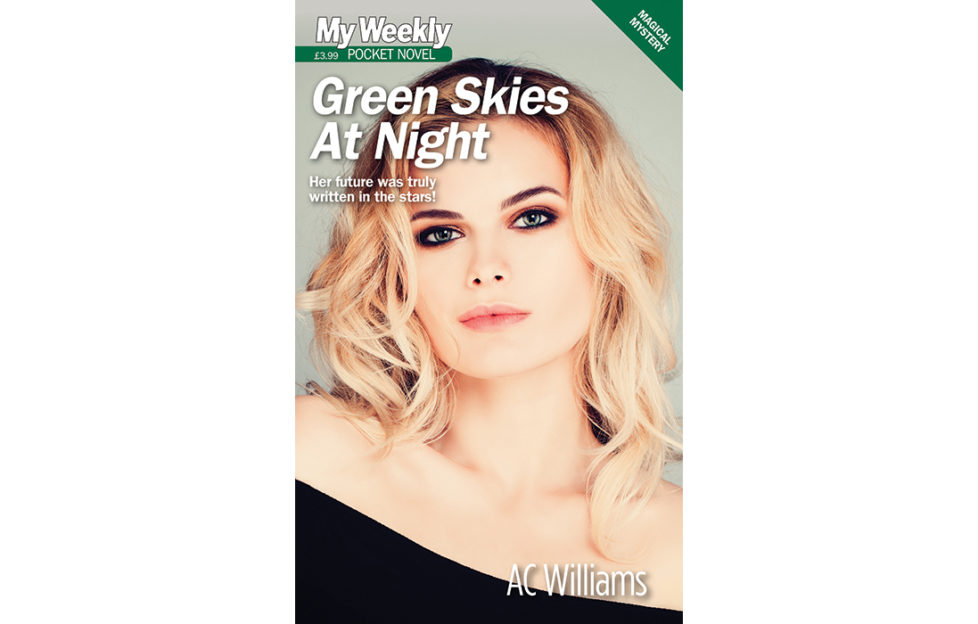 Her future was truly written in the stars!
Magical Mystery
Weather expert Amber is both fascinated and horrified when the extreme weather pattern she has predicted starts to unfold over her beloved home town of Tulsa.
But why is the local TV station hushing up her theories? Will her failing health get in the way of her saving the day… and will she ever
act on her true feelings for her childhood friend Ryan?
Perfect size for your handbag
Romance and drama
Puzzles inside, too!
Written by A C Williams
On sale from June 25 2020, only £3.99! Available from supermarkets, newsagents and by subscription.
Click here for a great subscription deal – first 6 issues only £5!!