Five Ways To Build Up An Emergency Savings Pot
---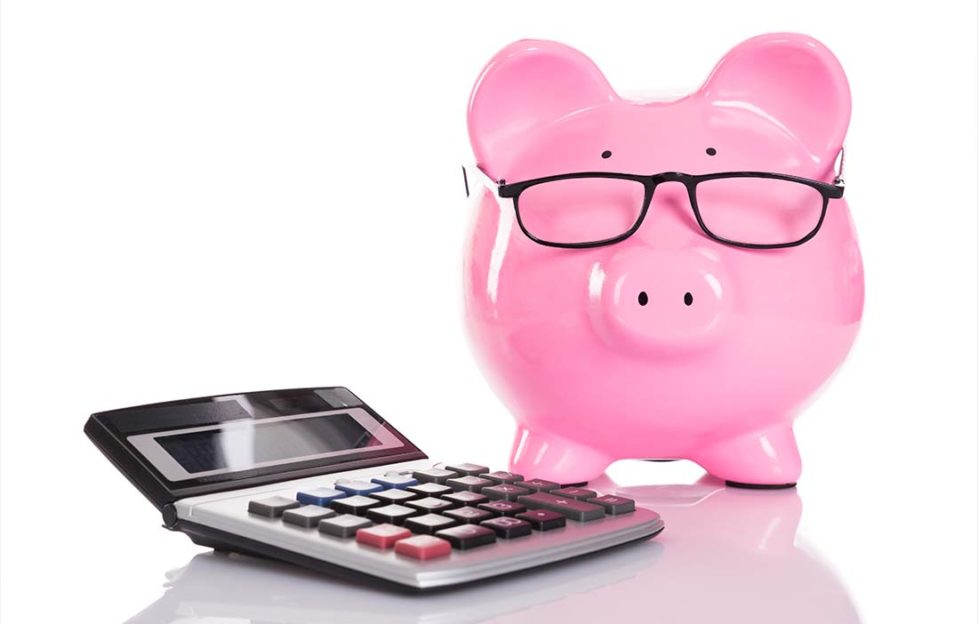 Pic: Shutterstock
The short and long term impact of the Coronavirus pandemic is still a cause of major uncertainty for many of us when it comes to our finances.
Some might have seen their income reduce or maybe even stop in recent months, and many of us will have seen their pension pot fall in value as a result of stock market falls. Even as the world begins its slow return to normality, it's hard not to feel worried about what lies ahead.
While the government has introduced a series of measures to financially support people, including mortgage holidays and the furlough scheme, many will still be feeling the pinch on their finances.
Laura Laidlaw, Head of Customer Communications at Standard Life has provided some top tips to build up an emergency savings pot.
Pay off any debts first
Prioritising debt repayments and making sure they are paid on time should be a priority.
Those with expensive credit card bills and personal loans should look to clear them first and foremost – or at least consolidate and reduce what's owed – before looking at savings. The amount you'll be charged in interest on debt is likely to far outweigh the benefits of having savings.
When looking to reduce debt (no matter how big or small), take it one day at a time and break the journey down into small, incremental steps. There are multiple online communities, such as Citizens Advice, for people working towards becoming debt-free that can help provide support and advice.
Learn to live on a budget
Putting money away for the future means being savvy with your current spending and learning how to budget as effectively as possible.
When it comes to budgeting, calculating a plan for your main spending habits will help you understand how much you need to live on and where you might be able to cut back.
Once you know how much money you should have left at the end of each month, consider setting up a direct debit to squirrel most of this away into a savings account at the start of each month. If it's not sitting around in a current account, you will be less tempted to spend it.
See where you can make cutbacks
Sift through your monthly statements and see if there are any monthly payments you might be able to cut back on. Some may be non-negotiable, but some quick online price comparisons on mortgage rates or energy bills could leave you hundreds of pounds a year better off.
Separately, see if there are any spending habits or direct debits that you stopped in lockdown and could live without even when life returns to normal.
After discovering the abundance of free fitness classes online, do you really need to go back to spending hundreds of pounds a year on the gym? Equally you might have got used to not buying that daily latte and decide to take your own coffee to work in the future.
Make the most of tax free saving
Individual Savings Accounts (ISAs) are a popular way to save. They enable you to grow your money tax-free and usually still allow access to it when you need it, saving up to £20,000 each tax year.
Cash ISAs will often provide higher interest rates than ordinary bank accounts, but they may still fall short of beating inflation. If you already have a healthy sum of savings for emergencies, you might consider instead opting to invest any additional savings into a Stocks & Shares ISA.
This offers a greater potential for growth, but it's usually recommended to have a time frame of five years or more when you're investing as all investments can experience short-term ups and downs in value. Locking your money away for that period of time might not be right for you if you don't yet have an emergency buffer of savings.
Don't be afraid to ask for advice
A lot of great guidance and support will be available from your savings or pension provider, often online, including the impact of any Coronavirus related market movements on your hard-earned savings or how to rebuild your savings and investments.
On top of this, there are a number of government-funded resources available online and at no extra cost, such as The Money Advice Service or The Pensions Advisory Service websites.
If you're still not sure on the best course of action, speaking to a financial adviser might give you peace of mind. An adviser will be able to provide you with a tailored plan, designed to meet your individual needs.