Chocolate – The Answer To Lockdown Lethargy!
---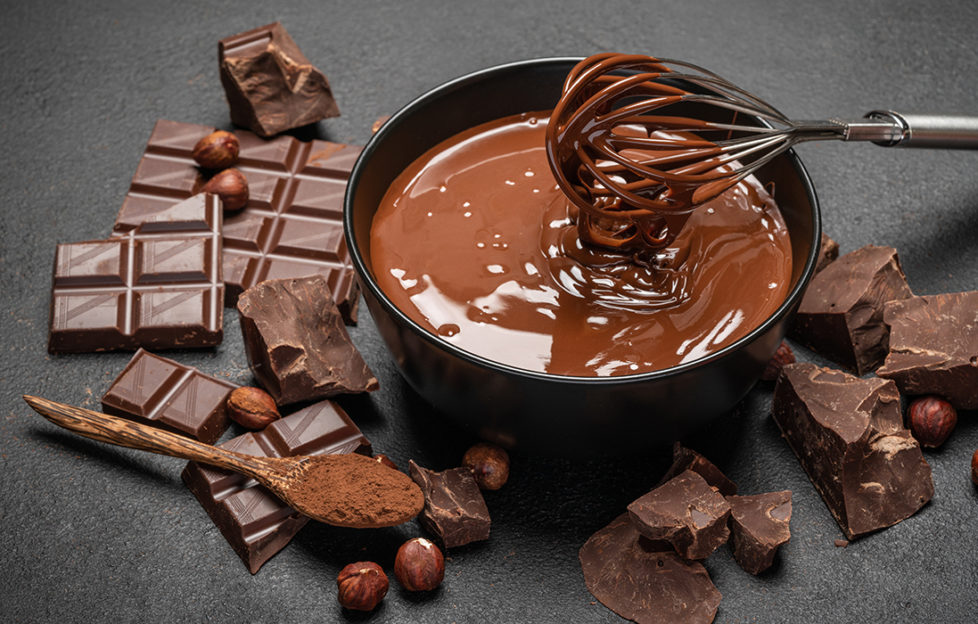 Pic: Shutterstock
After months of self-isolation, the nation is – unsurprisingly – suffering from Lockdown Lethargy.
To have some fun and maybe even find a new talent, British chocolate brand Montezuma's has launched Montezuma's Moments cooking videos on Instagram.
The series of easy-to-watch videos will run throughout the summer. They'll be hosted by a selection of creative experts who will share secrets, tips and a little insight into their skills for you to follow at home. See the first one here.
The series focuses on the three things that have brought many people joy during lockdown; cooking, nature and creativity at home.
Step-by-step recipes with Rosie
Cook and food writer Rosie Birkett kick-starts the Montezuma's Moments online teach-ins with some delicious recipes and tips. Perfect for the 47% of Brits who say that they have spent much of their lockdown time cooking.
Rosie will be whipping up amazing, easy-to-follow recipes that celebrate the magic of Montezuma's chocolate. The step-by-step guide is suitable for adults and kids alike.
Rosie will create a super scrumptious Chocolate, Cardamom and Hazelnut Tart and will also serve up plenty of tips on how to cook with chocolate.
Rosie commented, "With all of us much more limited in terms of what we can do and plan in our leisure time, the nation is in need of a pick-me-up more than ever.
"To share some inspiration and encourage people to treat themselves and others around them, I've partnered with Montezuma's to launch the Montezuma's Moments teach-ins.
"They are designed to satisfy those creative cravings; eradicate lockdown lethargy; and give you something chocolatey and delicious to enjoy at the end of it."
"It doesn't get more joyful than cooking with chocolate"
Rosie continues, "Cooking at home is all about just giving it a go and having some fun. It doesn't get much more joyful than cooking with chocolate.
"You can't go far wrong if you start with great quality chocolate that's ethically sourced and made from the best available ingredients.
"Don't be afraid to push the boundaries with flavours, too. The beauty of Montezuma's is that it's wonderfully versatile and really fun to experiment with. Go on, get stuck in!"
Cook with a florist and a creativity coach…
Other Montezuma's Moments will include:
Montezuma's Moments take place each Friday, hosted by Rosie, Carla and Lauren. They all share their passion for creativity, sustainability and quality. Simply tune into the brand's Instagram feed @montezumas.
Rosie's Top Cooking Tips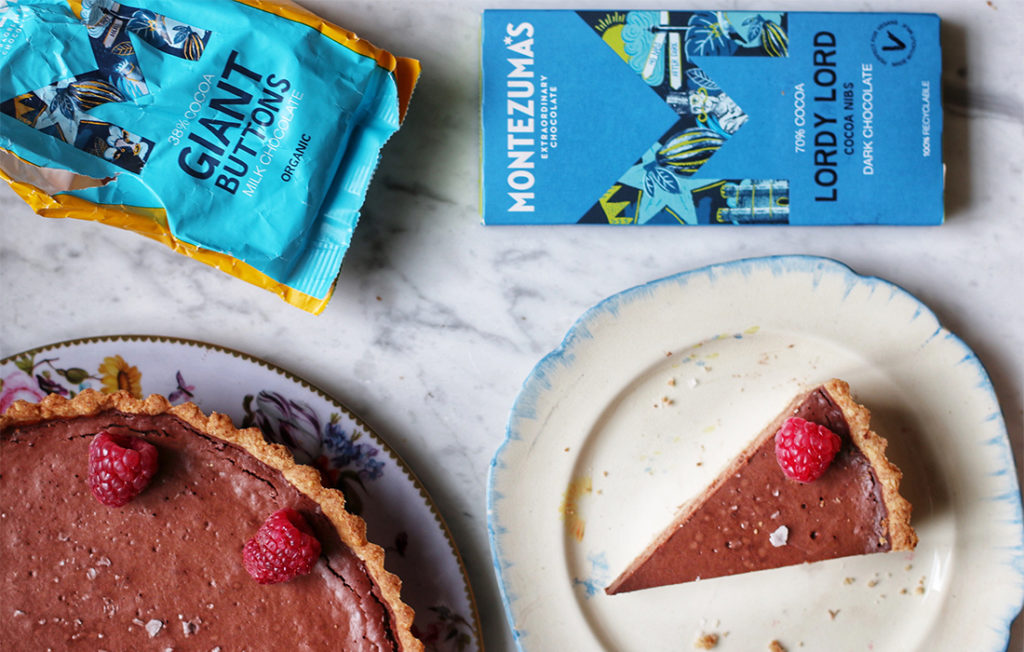 Quality is key
Start with great quality chocolate. Cocoa that's been scrupulously and ethically sourced and processed using good ingredients is going to taste better in your dish.
I'm a big fan of the Montezuma's approach and adore their 70% dark chocolate, organic white vanilla chocolate, and milk chocolate as base ingredients. They're all smooth, creamy, and full of flavour. The packaging is recyclable, too.
Play with flavour and be inventive
It's sort of a given that anything made with good quality chocolate is going to taste delicious. So why not get creative and play with some interesting combinations?
White chocolate works particularly well as a base to pair with vivid, bold, sharp flavours such as those found in tropical fruits like mango.
Dark chocolate stands up to citrus and spice really well, because they can pick up on the various flavour compounds already found in the cocoa.
The beauty of chocolate is that it has so many different flavours going on. It's really fun to experiment with how you can mix things up and add in some unexpected elements, for example chilli or lime.
Pay attention to texture
Chocolate has such a sublime, uniquely silky texture, thanks to its combination of cocoa butter and cocoa. I love playing around with adding texture. It's good to bring crunch and a different mouthfeel alongside the melty chocolate.
Working with crumbly pastry, crunchy toasted coconut and crispy cocoa nibs is just a starting point!