Rocking Chair Memories
---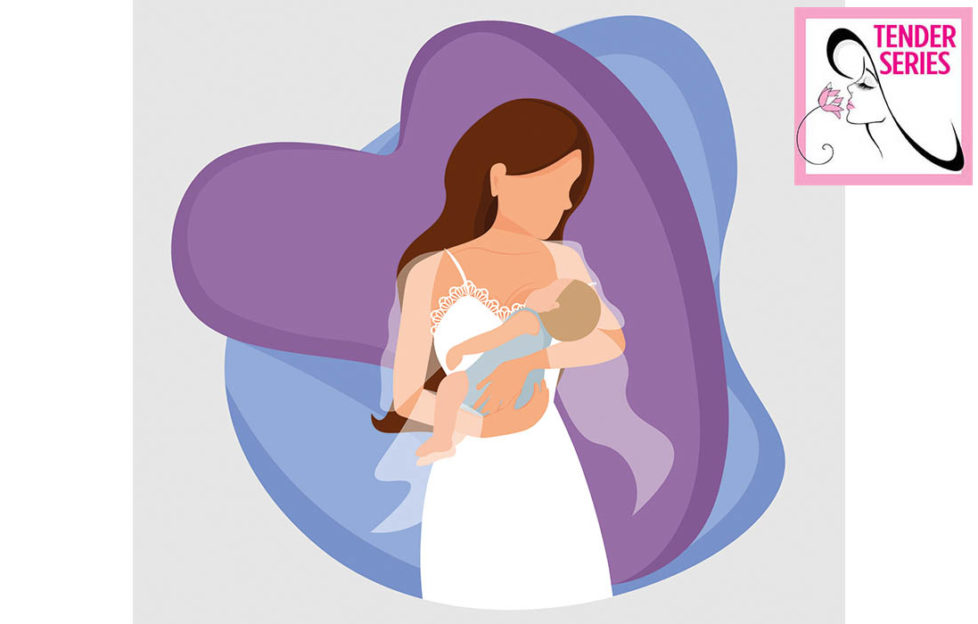 Magic is all around, especially when wishes come true
Moonlight lit the kitchen. It sent fingers of brightness over unpacked cardboard boxes, splashed rays of silver across the rocking chair where Karen sat with Jessica in her arms. The baby was asleep, her scarlet-faced hours of fury finally spent.
"Teething," the doctor had said after his examination in the late afternoon. "A bit of colic too. Nothing serious. I'll give you something to settle her tonight, and…" he scribbled busily. "You can collect this tomorrow."
He patted Karen on the shoulder, cutting her apology for telephoning the surgery short.
"Better safe than sorry."
Karen, with Jessica hiccupping drowsily over her shoulder, had heard the sound of the doctor's car engine fade away into the distance on its way to his next call.
---
"I won't go!" Andrew said immediately when he discovered the delayed completion date on their new home clashed with longstanding arrangements for a three-day conference in Ireland he was booked to attend.
"Don't be silly," Karen told her husband firmly. The conference meant a lot. Possibly even the financial future of the growing business he worked for. "You know perfectly well I can manage."
A planned methodical approach to life; a place for everything, everything in its place – that described Karen.
They had called her "Coping Karen" at Crombys, where she'd worked as assistant Human Resources Manager before Jessica's arrival.
"What on earth will I do?" Mr Jacobson, the human resources manager, asked plaintively when Karen told him she intended to make a full time career of motherhood.
Mr Jacobson was brilliant with staff but his organisational abilities left a little to be desired.
He and Mrs Jacobson lived in a sprawling, chaotic house with their five children, two dogs, three cats, and a parrot named Cuthbert.
During meetings, while undoubtedly listening intently in addition to keeping notes of the proceedings, Mr Jacobson doodled unicorns on his jotter. It was Karen who updated charts, found files, remembered appointments.
"Why unicorns?" Karen asked Mr Jacobson in fond exasperation. "There's no such thing!"
"Ah," Mr Jacobson said, wagging his finger reprovingly at her.
"You think there's no such thing, but the unicorns are there all right, at special times when you need to see them."
Mr Jacobson gave Karen half a dozen enchanting unisex designer babygrows on the day she left Crombys – and also a special extra gift for herself.
"Unicorns!" Karen exclaimed, delighted, examining the engraved prancing animals on the silver bracelet. "How lovely – and how apt. Thank you."
Mr Jacobson regarded her solemnly.
"It's to remind you that you will see the unicorns.
"It will be when you least expect it. When you've learned what's important and what isn't. When you develop a 'wash up tomorrow' philosophy. When –"
"– pigs start flying!" Karen finished, grinning at him. Such philosophy applied to herself was unthinkable.
---
Karen believed herself well prepared for Jessica's arrival. She'd read all the right books, attended all the right classes.
She and Andrew had despaired of ever becoming parents and nearly given up hope. Never had a baby been more desperately wanted than this one. Karen lived with the constant fear that something might go wrong.
Nothing did. Jessica had arrived in the world perfect and beautiful.
Karen and Andrew were inundated with presents sent by friends, and two sets of besotted grandparents who had also almost given up hope.
The small, modern town house that had seemed fine when Karen and Andrew were on their own, shrank daily. They put it on the market, and were lucky.
Their new home was old but sound, with large, well proportioned rooms. Beyond the long walled garden, rose a gently sloped, tree-studded hill.
Karen had moved in with Jessica, three days previously.
It had taken all her organisational ability and she was exhausted.
Everything was in a terrible muddle.
Jessica, used to a routine that ran like clockwork, became increasingly grizzly and overtired.
Earlier, when nothing Karen did would pacify Jessica's incessant screaming, she had telephoned her GP.
Now, Karen carefully eased Jessica down from her shoulder and into the crook of her arm. Her yellow duckling printed sleepsuit bore evidence of teatime chocolate baby rice, Karen noticed, but changing her might wake her. What did a bit of dried rice matter?
The moon had risen higher. It shone indiscriminately upon a jumble of unwashed crockery in the sink.
It spotlighted the dust, gathered on the window ledges, turning them to glittering treasure trove.
Everywhere Karen looked she saw a dozen things awaiting her attention. Never mind. Andrew would be back soon.
This was their forever home that they would make all their own. Did it matter that a few cups and plates remained unwashed?
"Come on, time for bed," Karen said whispered. "Tomorrow is another day."
She carried the sleeping child to the window to have one last look at the tree studded hill that rose majestically from the end of their garden. It looked magical in the clear moonlight.
Karen stared, blinked, stared again.
Just for a moment she could have sworn she'd seen horses galloping up there on the hill. White horses with flying tails, delicate hooves, pricked ears.
Some trick of the light, the shifting dazzle and shade, also gave Karen the odd impression the horses had single horns mounted on their noble heads.
In her arms the warm weight of Jessica shifted slightly and she made a small sigh in her sleep.
Karen looked down, whispered soothing words, looked back at the hill and blinked again. Nothing remained but swathes of long grass.
Karen glanced at her window ledges with their glitter of moondust, the unpacked boxes all around. She looked at the jumbled clutter of unwashed crockery in the sink.
An elusive memory stirred in her mind. Something Mr Jacobson had told her just before she left.
She would ring Mr Jacobson tomorrow. Ask him if he would like to be godfather to her baby daughter.
Karen pictured Mr Jacobson sitting at his desk, a pencil in hand, doodling on his jotter. He drew graceful animals rather like horses, except for one significant difference. He always had drawn them.
---
Jessica went down without a murmur, her small face peaceful in sleep.
Karen imagined making up stories about the unicorns and telling them to Jessica when she was older.
Everyone said that unicorns did not exist.
Yet if that were true, how was it that Karen had seen half a dozen of them running free high up on the hill just now?
Karen yawned, turned and went into the adjacent bedroom, the one she shared with Andrew.
Andrew would be home soon. The new house was far from straight, or even tidy. Perhaps she should go down and at least do the washing up?
Then Karen remembered just what it was that Mr Jacobson had said.
Unicorns came when you developed a "wash up tomorrow" philosophy. When you relaxed and let yourself believe in a little magic.
Karen hadn't agreed then, but Mr Jacobson was right.
Before she finally surrendered to sleep, as she did every night, Karen said a silent prayer for a girl that she had never met, the girl who had given birth to Jessica – her natural mother, whoever and wherever she was.
Deciding on adoption so that her child might have a better life must have been an agonising decision, but one for which Karen would always be eternally grateful.
They would tell Jessica about her adoption as soon as she was old enough to understand.
Probably about the same time as Karen first told her about unicorns. That lots of people didn't believe they existed, but Mummy knew better.
We're sharing another tender short story from our archives, every Monday and Thursday during July.
Don't forget there's exciting new fiction in My Weekly every week – subscribe now for a great cut-price offer and get the magazine delivered to your door!