Far From The City Lights
---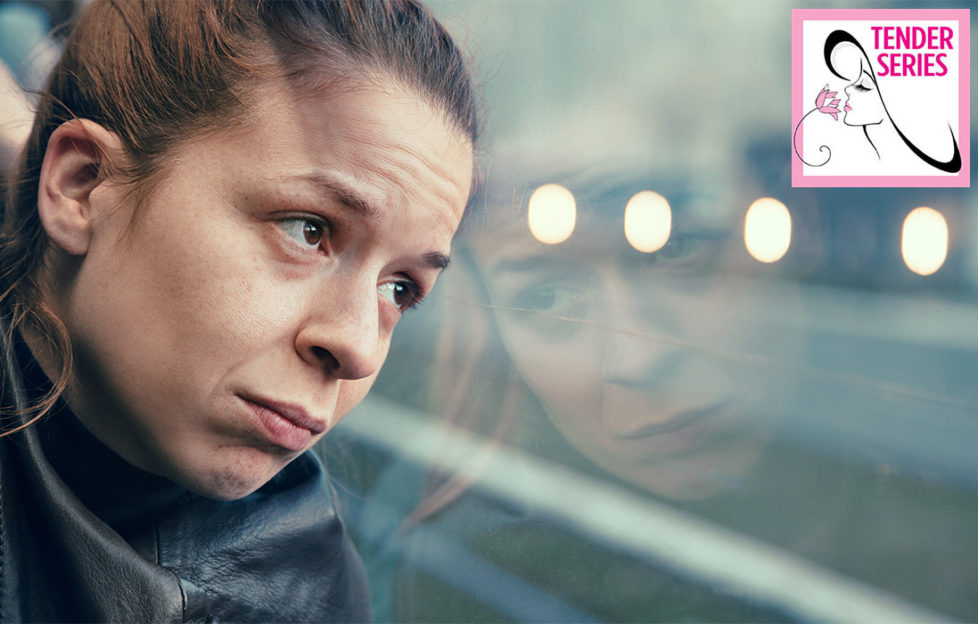 Pic: Shutterstock
Chloe must find her way back to her family…
At the first pick-up point a rain-drenched lady sits next to me, introducing herself as Betty and dripping water over my designer jeans. Undaunted, she is set to make conversation.
I usually enjoy meeting people, but not today.
Having boarded the coach at Victoria, I'd kept my jeans dry until now.
As we move off the driver turns on the heating. The smell of steaming clothes is nauseating.
I peer through the misty window and see that the storm has caused widespread devastation. The coach is repeatedly buffeted by crosswinds and driving rain.
Passengers are nervous but I can only think of Emily, my three-year-old daughter who has been taken ill while I was in the city on a girlie weekend.
Betty is persistent.
"All those people are flooded and hundreds of trees are down! The News said not to travel but I must get home for my cat. What's your name, love?"
"Chloe, and I have to get home too."
Betty waits expectantly but she is disappointed.
The rhythmic swish of the wipers is calming and I think of why things went wrong…
---
We slotted together; easy-going, dark-eyed Baz and blonde, get-up-and-go Chloe. It's a cliché but when he first walked into my office I knew Baz was The One.
I soon became the decision maker, including organising our wedding reception on the Thames, unaware that being on water made Baz queasy.
My mother took one look at his face and grabbed an empty crisp bowl.
"Chloe, you don't always know best. You love Baz, but you should listen to him."
"It works for us," I maintained huffily. "How was I to know the Thames would be choppy today?"
We both had high flying jobs in marketing and a circle of fun loving friends. We were happy.
When I discovered I was pregnant my nesting hormones kicked in. I suggested we move nearer to Mum in the countryside where I grew up.
"I had a wonderful childhood and Mum misses a family since Dad died."
Baz needed convincing.
"It would mean a long daily commute and what about our social life? We like to party."
"We won't lose touch with our friends. On your salary we could keep our city apartment too."
So we moved to a modest semi in a village a few miles from Mum.
"This is perfect," I told the bump, sitting in our garden overlooking fields.
"If it makes you happy, then I'm happy," Baz replied contentedly.
---
When Emily was born I decided to be a full time mother, just as my own mother had been, and Mum would help me.
But the following year Mum upped sticks and went to work for a charity in Africa. It had been her dream for years, so she left with my blessing as well as a few tears.
We framed a photo of her wearing her best blue dress.
Emily named it Granny Blue.
Time whizzed by and soon Emily was a dainty little girl, full of fun.
I'd been thinking of a little brother or sister but one Sunday when Baz and I were watching the sun set over the fields, he was unusually quiet.
"I dread the journey tomorrow," he admitted. "With pressure at work and the daily commute I'm tired out."
I had a Eureka moment.
"Why not stay in London and come home at weekends?"
"That does sound like a plan…"
It sounded like the perfect solution, but then Baz missed a weekend because the motorway was closed. Then there was a leaving do at work.
Soon he hardly came home at all and even when he did, he complained.
"We never have any fun together, Chloe. You used to love to party!"
"I still do, but I want Emily to have a lovely childhood like mine, with Mum always around."
Baz tweaked cake from my hair.
"Parents can still have fun."
"Being a parent is fun."
We were drifting apart…
---
So when my friend Molly invited me for a catch-up weekend, I caught the train, leaving Emily in her daddy's care. I needed my old friend to confide in.
Around the time the storm broke on Friday evening, Baz sent a text saying Emily had a temperature and was in hospital.
Now I don't panic, but this time I came close.
"Neither of us can drive, we've been drinking!" I wailed. "The trains will be dodgy in this weather. What shall I do?"
There was nothing for it but to wait for the morning coach.
As I tossed and turned, thoughts came to mind… Baz didn't want to move north… listen to Baz… you don't always know best… Mum is religious and she would say a prayer.
I suppose I could give it a try.
"Please help Emily," was all I could think of to say. I hoped that was enough.
---
A violent judder shakes me back to the reality of the coach. Passengers are alarmed and Betty grabs my arm.
"I'm scared – I'm sorry, Chloe!"
"That frightened everyone," I agree.
A voice crackles across the microphone.
"Ladies and gents, we shall leave the motorway at the next junction. The wind is pushing the coach where she doesn't want to go."
The driver laughs unconvincingly.
More delay and I can't even get a signal to phone Baz.
It's not all about you, says a prickly thought and tears sting my eyes.
"Want to talk about it love? I'm a wise old bird," says Betty.
Without warning the whole story erupts; Emily, Mum leaving, how Baz and I have drifted apart, even the prayer I tried to say.
"I'm sorry for offloading my troubles on you," I finally say.
"Oh love, I'm sure your little girl will be fine. You said a prayer."
"I don't think I said it right."
"There's no right or wrong… but prayers are answered with what we need, not always what we ask for.
"Talk to your Baz; he sounds a lovely man."
Suddenly I see myself through a stranger's eyes and don't like what I see.
"Yes," I sniff, "he is."
Enough religion for one day; I don't like these thoughts anyway.
---
The storm has abated when, after a diversion caused by a fallen tree and another because the road was flooded, I arrive safely at the hospital.
I hurry to Emily's bedside, out of breath and apologetic. Baz looks exhausted.
"Hello, Mummy. I's waked up now!"
Emily sits up in bed and holds out her arms for a hug.
I burst into tears.
"Emily, Mummy is so sorry she wasn't here!"
"Daddy sleeped in the chair but Granny Blue held my hand."
"Who? Oh, the photo… you must have been dreaming, poppet."
Sister arrives to explain that Emily has a nasty virus.
"We shall need to monitor her over the next few days. Oh, and who's this Granny Blue?"
"That's her name for my mother but Mum's in Africa. Why?"
"When Emily chattered to her in her sleep, her temperature dropped."
---
We're both hungry and find a table in the hospital restaurant.
"You did brilliantly to travel through that storm, Chloe," Baz tells me.
"It was scary," I admit, "but Mum would have done the same for me."
He hesitates.
"Chloe… our family isn't your family.
"It doesn't mean our way is off beam – it's just different."
"I know… I was wrong about the commute. I've missed our together time… I've missed you."
His hand touches mine. It feels very safe.
"Emily needs her Daddy to read her bedtime stories," he says gently.
"Not just Emily. I need you too. I've been thinking that maybe we should move closer to London."
Leaving his hand where it is and over-concentrating on his pasta, Baz mumbles, "Actually there's a job going nearer home… it's less money, but we'd be together…"
The dark cloud shifts, ever so slightly. I can almost see the sun shining behind.
"How do you feel about that?"
Right then my phone bleeps: Mum here. I prayed for Emily. Is she OK?
"Baz did you phone my mum?"
"No, I haven't even phoned mine yet," he replies, puzzled.
Suddenly the way forward is blindingly clear.
"You have to decide about the job, Baz, but I do love you. Let's get it right this time."
Perhaps I imagine a flash of blue light pass by our table? Perhaps thoughts really can travel thousands of miles?
Perhaps Betty was right and prayers are answered with what we need, not always what we ask for…
We're sharing another tender short story from our archives every Monday and Thursday during July. Look out for the next one – and remember, there's exciting new fiction every week in My Weekly magazine. Sign up to get yours here!