Home-made Strawberry Lemonade
---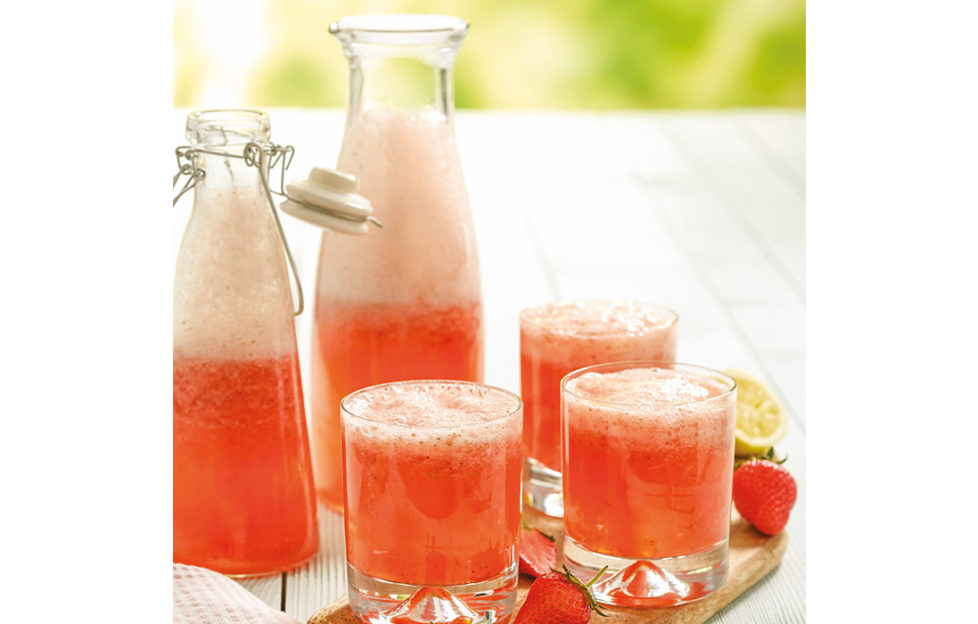 Aldi's punchy combination of strawberries, lemons and sparkling elderflower offers sweet and sour flavours, providing a delight for the senses. Garnished with a mint leaf and serve on ice, this invigorating drink will ensure you stay hydrated on a warm day.
Combine the lemon juice and caster sugar and mix well.
Chop the strawberries into quarters.
Put them into a food processor with the lemon and sugar – pulse until smooth.
Mix the strawberry purée with the sparkling water and ice, then serve.
Get your fresh British strawberries at Aldi for just £2.79 for 227g, available in store now.