Below The Big Blue Sky | Anna McPartlin
---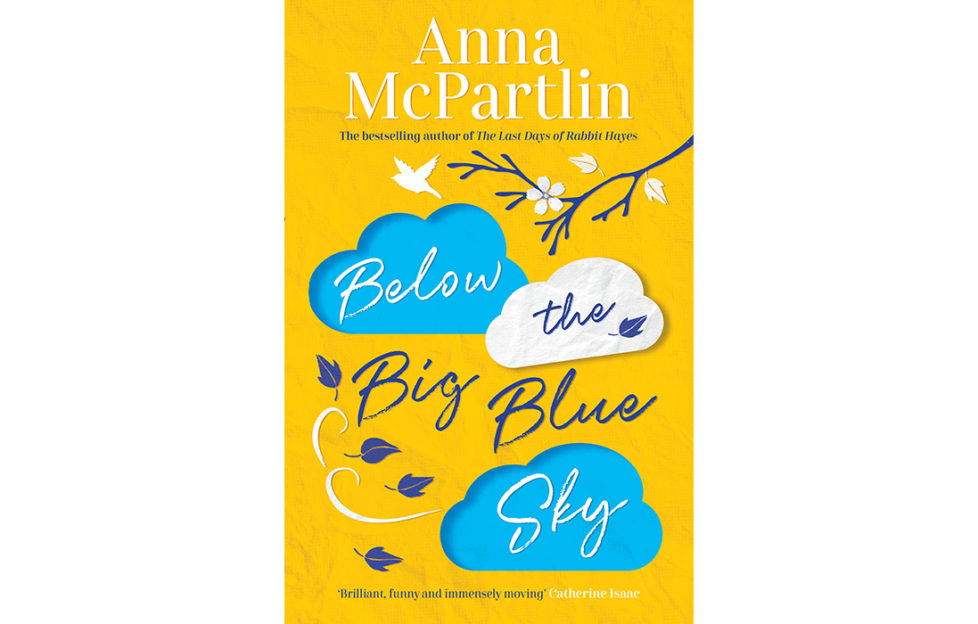 REVIEWED BY KAREN BYROM
Humour and hope in the face of family tragedy
In the days following her tragic death from breast cancer, 40-year-old Rabbit Hayes' large, noisy, loving family are left facing life without her.
The story of how they prepared for saying goodbye to a loving mother, daughter, sister and friend is told movingly in The Last Days of Rabbit Hayes, which I'd recommend you read first. Now they must all come to terms with their loss – but that is not going to be easy.
Her mother Molly and father Jack find different ways of coping. Molly, by turning her back on the faith that once sustained her and getting involved in local issues – often with hilarious results! Her gentle father Jack retreats into his memories, but will they be enough to sustain him, now that he's grieving the loss not just of a daughter, but his wife.
Tough decisions ahead…
Meanwhile her sister Grace, married with three sons, has discovered she carries the same gene that killed her sister. She has some tough medical decisions to make – yet no-one seems willing to support her.
Rabbit's 12-year-old daughter Juliet is feeling isolated, too. Uncle Davey is now her legal guardian, and they're leading a travelling musician's life in America. Davey's doing his best, but can he really offer the little girl the comfort she needs, when he can't even give her a safe, stable home?
Back in Ireland, Marjorie, Bunny's best friend and Davey's on-off lover, keeps her relationship with all the various family members going – she can't replace Bunny, but maybe she will prove a strong enough glue to bring the fractured family together once more.
Only time will tell.
This book is about loss, grief and heartbreak, but I can promise you will be laughing through your tears as the noisy rambunctious Hayes family get through the days, weeks and months following Rabbit's death.
While never shirking the reality of death, Anna McPartlin reminds us that "below the big blue sky" life goes on, and that happy memories of a loved one should never be buried, but shared; that it's good to cry, but it's OK to laugh, too, and that life does eventually go on.
A moving, funny and ultimately uplifting read from a wonderful writer.
Below The Big Blue Sky by Anna McPartlin is published by Zaffre in hardback, RRP £12.99, and available from Amazon.
For more reviews of great new books visit www.karensbookbag.co.uk, and follow @karensbookbag on Twitter and Instagram
You may also like: