Captain Sir Tom Moore Book For Kids
---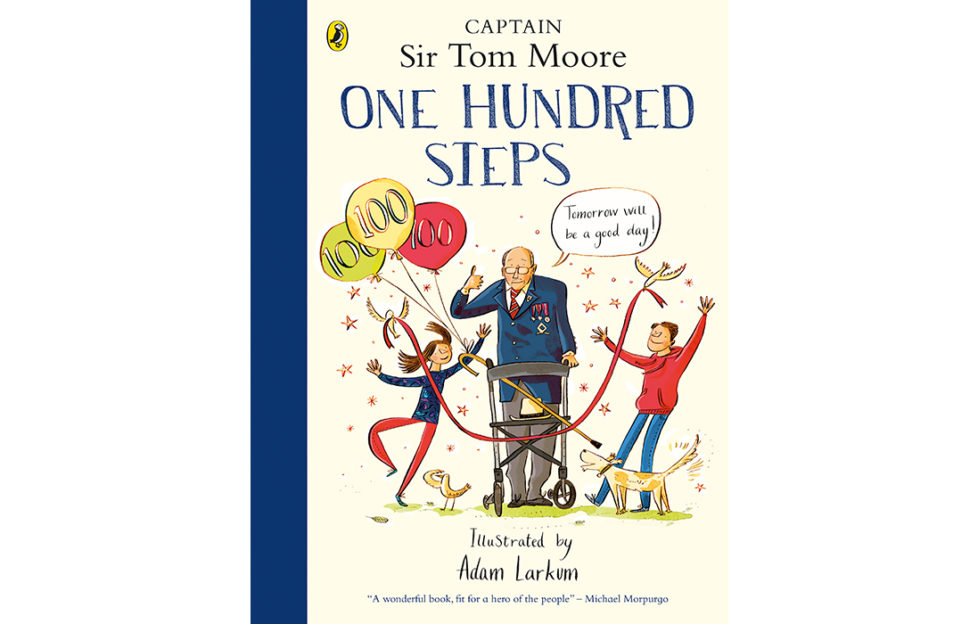 Throughout the difficult times of the coronavirus pandemic, there was one shining light who captured the heart of the nation – Captain Sir Tom Moore. Now Puffin are bringing his achievements to life in a brand new children's book…
From a childhood spent roaming the Yorkshire moors, to his time serving in the Second World War and his incredible Guinness World Record-breaking achievements during lockdown, Captain Sir Tom has led an incredible life.
Young readers can now share these moments in a new children's picture book, One Hundred Steps, illustrated by Adam Larkum.
One Hundred Steps is an inspirational book about adventure, helping people and never giving up
Fully illustrated for younger readers, the book follows the key moments from Captain Sir Tom's extraordinary life – and it's interspersed with plenty of funny moments, too! The book is full of the wisdom that Captain Sir Tom has gleaned over his one hundred years – that anyone can do or be anything they want, that we can achieve so much more when we come together, and that tomorrow will be a good day.
Captain Sir Tom's daughter Hannah Ingram-Moore said,
"It is simply wonderful to see my father's story brought to life for young readers by Adam's vibrant illustrations.
I hope that through the story and its engaging illustrations young children will be inspired to talk to their grandparents or elderly people in their community about their own extraordinary lives.
Sir Michael Morpurgo said,
"A wonderful book, fit for a hero of the people, worthy of a great and good man who lives life to the full and inspired us all through the dark times. We just have to keep going, put one foot in front of the other, and look after one another, as he has done."
Captain Sir Tom Moore: One Hundred Steps will be published by Puffin on October 1 2020 in hardback, £12.99, plus ebook and audio and is available for pre-order.