The End of Her | Shari Lapena
---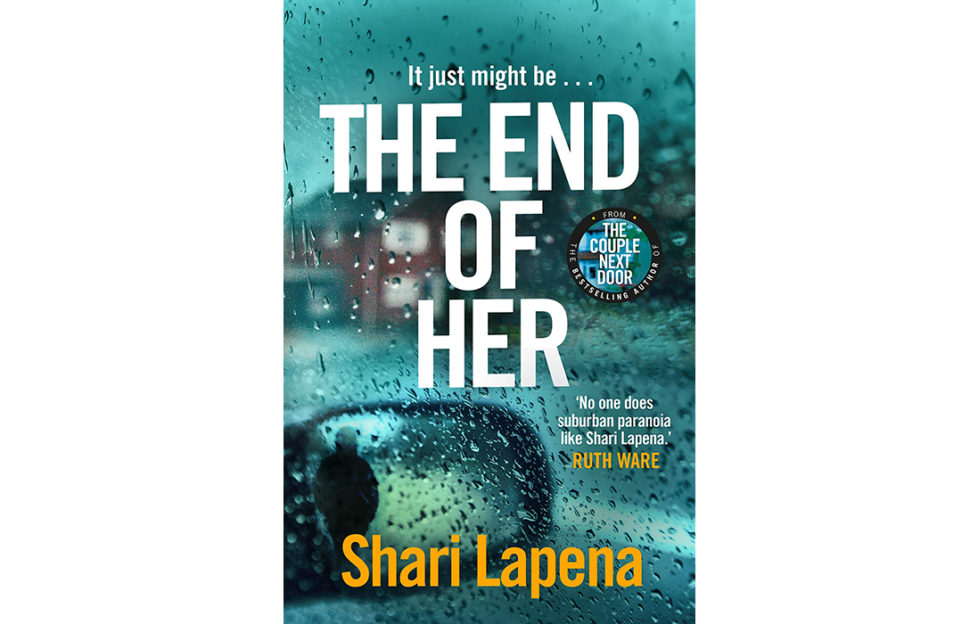 REVIEWED BY KAREN BYROM
A chilling thrilling tale of murder, blackmail and revenge – and here Shari reads an exclusive extract just for you!
Thirty-year-old Stephanie Kilgour and her architect husband Patrick are living the American dream with their twin baby daughters Emma and Jackie. True, the couple don't get much sleep due to the babies' colicky demands, but otherwise their lives are idyllic. Rich, successful and in love, their future looks bright.
But dark shadows of the past loom large when a beautiful young woman from Patrick's past reappears, accusing him of murdering his pregnant first wife – and demanding money to keep quiet about it.
Patrick reassures Stephanie that the death of his first wife Lindsey by carbon monoxide poisoning was a tragic accident, and the two decide they're not paying Erica a penny. But the seeds of suspicion have been sown, and Stephanie begins to mistrust her husband, and to investigate his past herself. And as she gradually uncovers his lies, she must ask herself not only whether her husband is a cold-hearted killer, but also whether she and her babies might be his next victims!
The tension escalates. Erica refuses to go away – indeed she casts her net wider. This is definitely going to end in tears – but for whom?
Secrets and lies…
The beauty of Shari Lapena's meticulous plotting and suspenseful narrative ensures that the reader is kept guessing right to the end! Told from multiple points of view, we're privy to the thoughts of Patrick, Erica and Stephanie. But who is telling the biggest porkies? Each presents a façade of honesty to this highly suspicious reader, and I honestly could not guess at Patrick's guilt or innocence. Did this cheating husband really get away with murder, too?
From the start, Patrick seems plausible. He's a little weak, certainly, a little vain, but a killer? Hmm – not sure. Erica makes no bones about what she is. Manipulative and opportunistic, she uses people to get what she wants (money, generally – she's even sold her baby son off to the highest bidder). But is she lying about Patrick?
Stephanie is the most sympathetic character. As we watch her perfect life falling apart, we're willing her on to discover the truth, for her sake as much our own.
Fast-paced, exciting, with a multiple stranded plot moving inexorably on to a highly dramatic ending, this is a superb thriller from the pen of Shari Lapena, one of my favourite thriller writers.
The End of Her by Shari Lapena (Bantam Press, £12.99) is out now and available from Amazon.
Your may also like:
---
For more book reviews from Karen Byrom, visit www.karensbookbag.co.uk and follow on Twitter @karensbookbag and Instagram @karensbookbag