How To Care For Your Hands
---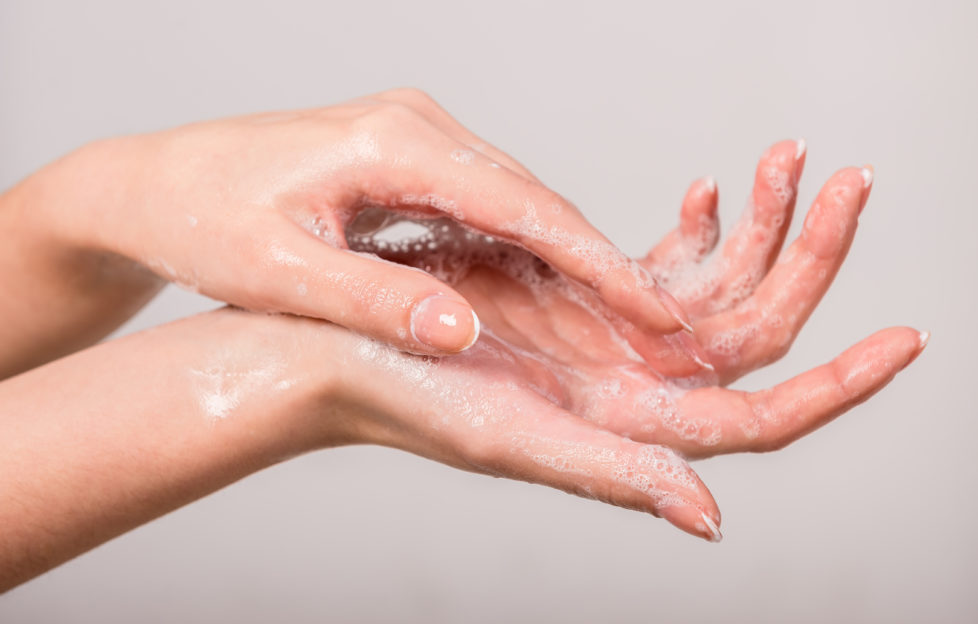 pic shutterstock
Claudia Fallah, skincare expert says, "Frequent washing and sanitizing your hands strips the  skin of its own natural oils, thought a reliable way to fight off illness, but can cause so much irritation, your hands and cuticles get dry, cracked and sore. Here are my top tips…
Remove Rings
"Luckily, there are ways you can take to minimise these effects and keep your hands bothclean and comfortable at the same time. Always take your rings off since soap can easily
get trapped underneath causing irritation and dryness.
Rinse Thoroughly
"Make sure you rinse your soap off properly since residue can cause more irritation and dry your skin out even more. I always recommend to all my clients, who suffer from dry skin that it is best to wash with lukewarm water to avoid excess dryness and irritation to their skin.
Best Buys
Claudia says, "A hand cream I recommend, which has been developed by a French Pharmacist with traditional Herbs, especially developed by experts for sensitive skin. This hand
cream is called Mixa, which has been available since 1924 by French Pharmacies. "Another hand cream I always suggest is the SOS Concentrated hand cream available in
Lidl. Trust me it is amazing and only costs £0.79. Both hand creams are very absorbent, so you don't have to worry about not being able to touch anything after nor leaving your
fingerprints everywhere."
My Therapy
"Did you know that that volume loss due to aging and hand sanitizer does dehydrate yourhands a lot and makes them look older? "I hydrate my client's skin (hands) from within and improve their overall skin condition with ourMesotherapy Biorevitalisers. This innovative skin booster has the highest molecular weight in the market (3.000 kDa) by Toskani, which offers long lasting results)."It improves skin elasticity, rejuvenates skin, has a deep hydration effect, has strong revitalising action, helps minimise the appearance of deep lines and wrinkles and prevents signs of aging.
Moisturise Frequently
"Please take the time to moisturise your hands as many times as you need throughout the day because this will help to prevent extreme dryness, cracking and redness. It is crucial that you wash and moisturise your hands frequently."