The UK's Instagrammable Secret Beaches Revealed
---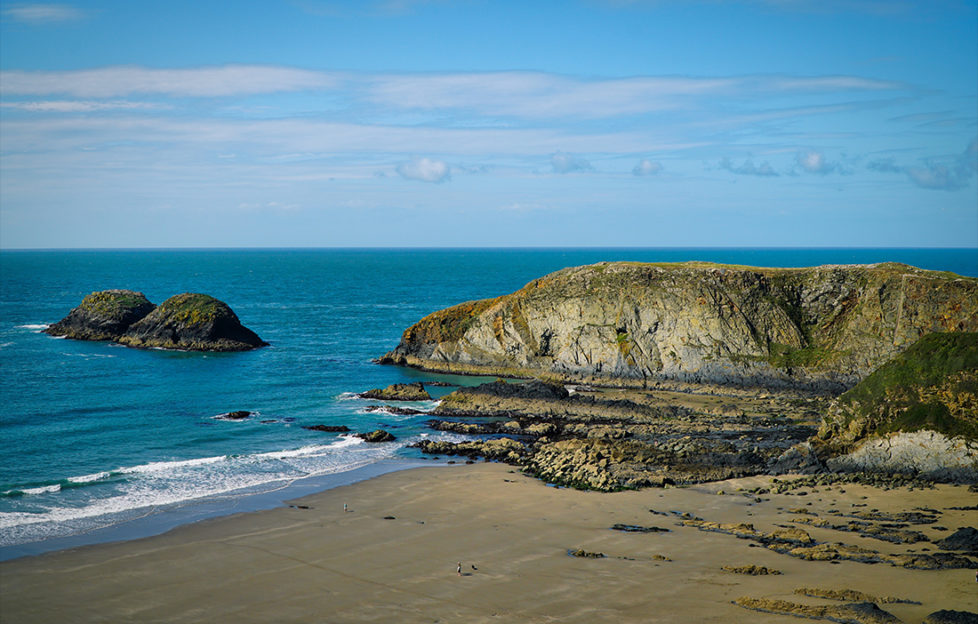 Pic: Shutterstock
After months at home, and with lockdown restrictions lifting slowly, we are all dreaming of a much needed break in the British sunshine. But how do you choose where to go without facing crowded beaches?
ShowerstoYou.co.uk sought to discover the UK's hidden gems by finding the least tagged beaches on Instagram – making it an easy way to social distance. By collecting the number of hashtags, ShowerstoYou identified the UK's most stunning secret escapes for your holidays.
The Highlights:
The stunning Coves Haven beach topped the list with only four hashtags. The high sand dunes and steep cliffs provide a beautiful view of Holy Island's coast. If you're lucky enough to visit this secluded paradise, at low tide you will be greeted by glistening rock pools.
The 27 hashtags make the award-winning Strathy Bay in the Scottish Highlands even more unique. The beach has the River Strathy on one side and the north coast's spectacular cliffs on the other side, so it wasn't surprising when it was nominated as one of Scotland's best beaches in 2019.
Renowned for its waterfalls and fells, the Lake District houses breathtaking spots on its coastline. Drigg is definitely a rare find and the most popular of the least tagged beaches, garnering 658 hashtags. 
Make room for another award-winning gem: Rumbling Kern with 244 hashtags. This secret beach is hidden behind cliffs that face inland from the sea, making it ideal for a peaceful gateway.
Up in the Scottish Highlands lies Sinclairs Bay in Caithness. With only 142 tags on Instagram, this hidden gem is certainly worth a day out, even if it is a bit chilly!
The small sandy area of Gammons Head Beach in Devon should be on any beach lover's bucket list. An ice cream and a stroll along this golden haven makes for the perfect peaceful weekend getaway.
Traeth Llyfn in Pembrokeshire is a spectacular Welsh wonder. A mixture of sand and rocks, this has something for every beach goer. The beach is so remote there's very little chance you'll bump into other people!