My Weekly Special
---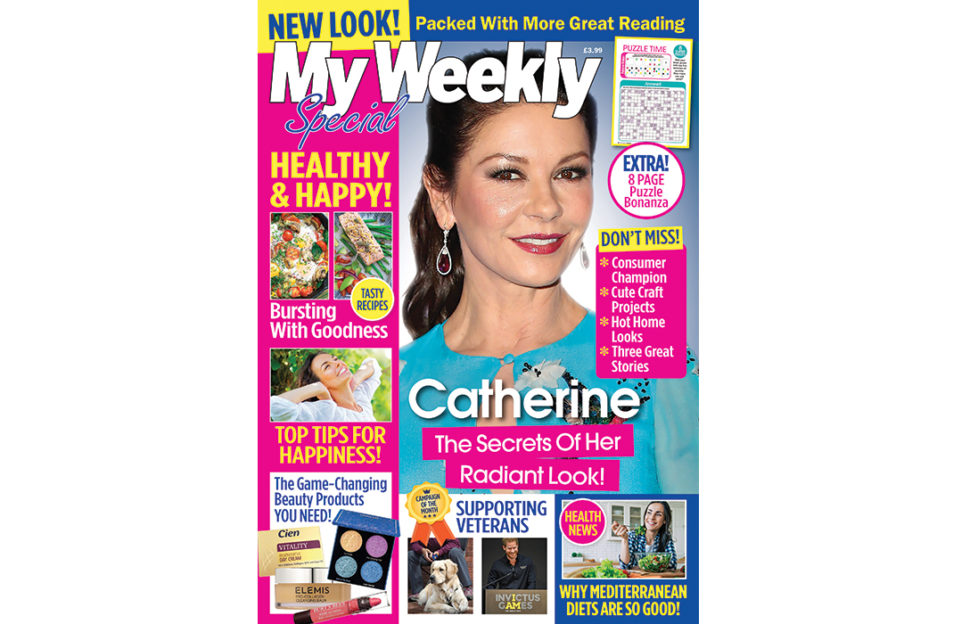 Look what's inside:
Our cover star Catherine Zeta Jones shares the secrets of her radiant glow!
Top tips for happiness
How to be healthy at 50+, including advice on allergies and e-cigarettes
Dashing Hugh Grant at 60!
Travel – following in past footsteps along Britain's ancient routes
The latest interior trends for hot home looks
The Mediterranean diet explained
Try our super healthy recipes!
Make floating tealight jars
Fabulous fiction including big name Wendy Holden
A super puzzle section
On sale from August 6 2020, only £3.99! Available from supermarkets, newsagents and by subscription.