Join The Club
---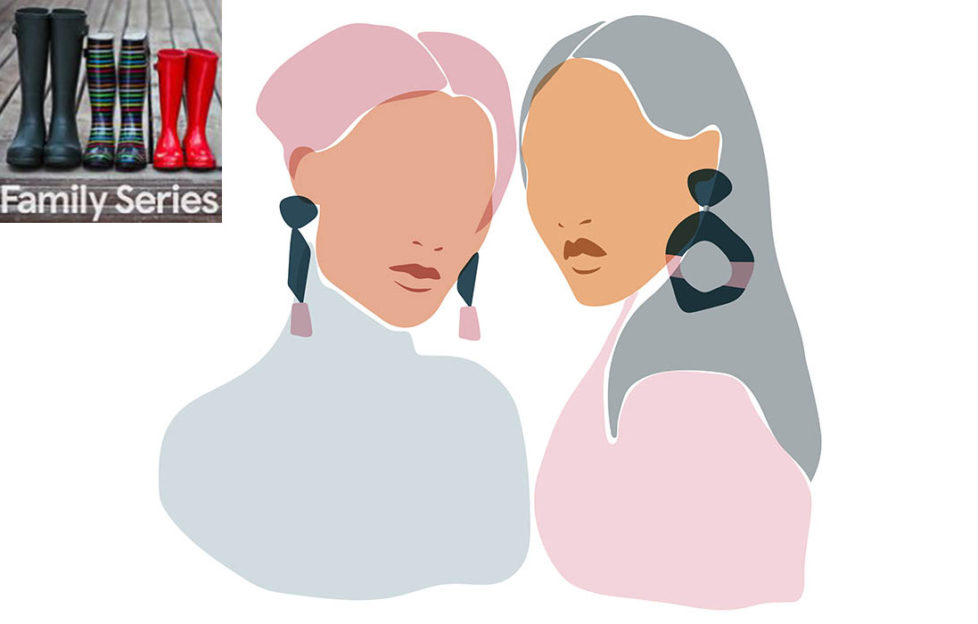 Illustration: Shutterstock
Maybe there is more to my sister's pleas than bossiness…
Joy puts her teacup down on its saucer with a clink.
"So, what do you think?" She regards me over her purple spectacles. "Going to give it a go?"
"I don't think so, Joy," I say carefully, waiting for the predictable sigh to escape her lips. "I don't think it's quite me."
"You've got it all wrong, Meg. I bet you think the WI is full of elderly women knitting Victoria sponges and cooking socks for charity. It's not like that at all."
I didn't think any such thing, actually.
"Think Calendar Girls," she goes on. "We're a lively bunch. The other day, we had a hilarious talk from a male stripper. It was quite risqué. Everyone enjoyed it."
"I'm glad," I say.
"Next month we've booked someone from the LGBT community to talk about 'coming out' when you're over fifty."
"Sounds interesting," I say obligingly, taking a bite from one of Joy's brownies. "These are gorgeous – what's in them?"
"Chocolate and beetroot. Anyway we're a diverse, worldly group of people – not the shrinking violets you might imagine."
Like I am, you mean…
I suppress a smile, because I couldn't imagine anyone mistaking my larger-than-life sister for a shrinking violet.
"I'll think about it," I say, "but I'm not in the mood for joining things right now."
"It's been four months. You can't shut yourself away forever."
"I've returned to my job."
"And then you come home and close the front door and shut the world out. It's just that I feel…" Her voice fades.
"What do you feel?" I prompt her.
"Well, that you're shutting me out too, I suppose," says Joy, a quiver in her voice. "I keep thinking back to when we were kids. Do you remember?"
---
Of course I remember – they were happy days, on the whole. I was five years younger, and quite a timid child, so Joy always looked out for me.
For most of my childhood and teens you could say I lived in her shadow. Then, in the sixth form, I met Dougie.
Like me, he was quiet and a bit bookish, but what really attracted me to him was his wicked sense of humour.
We laughed our way all through our courtship and marriage, through bright days and dark days. We still laugh now.
Take the other week – I found the reading glasses I'd mislaid in the freezer. Dougie and I had a real laugh about that.
Or the time, last month, when I accidentally put the expensive white silk blouse Dougie bought for my birthday in a wash with a red towel. I was very upset but Dougie just chuckled. He said the blouse didn't matter in the great scheme of things and he liked the new colour.
"Next week we're going on a coach trip. It's a magical mystery tour, so we don't exactly know where we'll end up. Shall I put your name down?"
Dougie and I hated organised trips and crowds. We always kept ourselves to ourselves. That's why, when we found we couldn't have children, it wasn't devastating; we still had each other.
"No, I don't –" I begin to say.
A choking feeling rises up in my throat and I put the brownie down.
"Are you OK ?" asks Joy. As I look into her concerned eyes, I realise how lucky I am to have someone like her in my life – who was always there when I was little, and is still there for me now.
She couldn't have been kinder when Dougie died – even though, because he and I were such a self-sufficient unit, I've neglected our relationship for years. My short trip back to childhood has made me aware of that now.
"Actually, yes," I say, managing a smile. "I'd like to come on that trip."
"Really? Thank goodness! Otherwise I'd probably have to sit with Mavis, who's very nice but never stops talking."
"Anything I should bring?" I ask, as we give each other a long hug goodbye.
"Just your lovely self," says Joy.
It occurs to me that I haven't brought "just myself" to anything for a long time.
When I close the door I can hear Dougie's voice as plain as daylight.
You'll be OK, sweetheart. Just take one little step at a time.
We're sharing a short story collection from our archives every Monday and Thursday during August. Look out for some heartwarming family fiction – and remember, there's exciting new fiction every week in My Weekly magazine, too. Sign up for a money-saving subscription here.