Avoiding Pension Panic During The Coronavirus Pandemic
---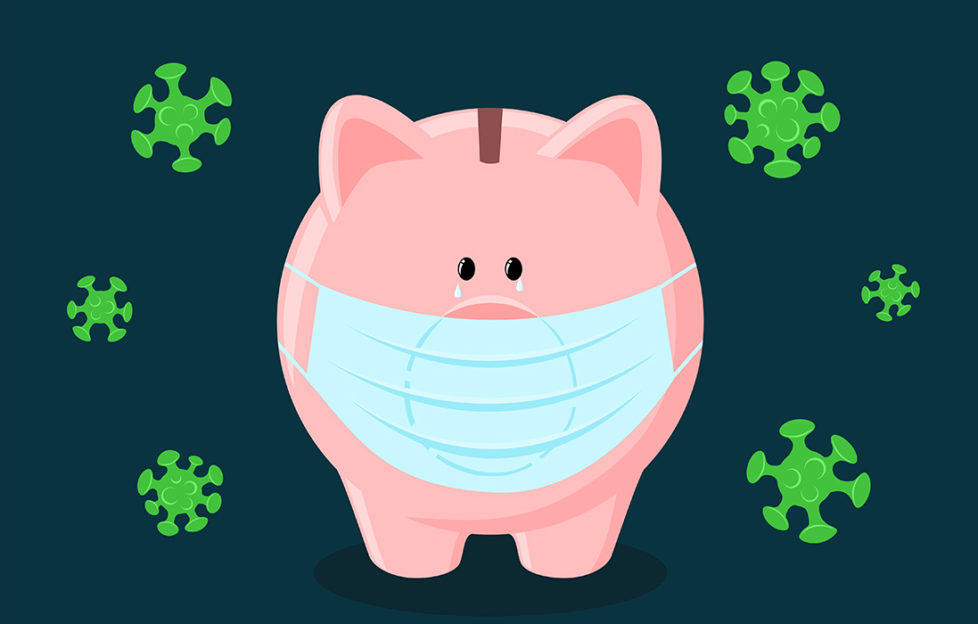 Illustration: Shutterstock
By Andrew Megson, Executive Chairman, My Pension Expert
Retirement can be both an exciting and daunting prospect. For many people, as they approach the age of 55, they begin to question
whether they have put enough money into their pension
if this money has been working hard enough, and
when they will be able to access their funds.
There is a term for this: pension panic. It is common among those entering the later phases of their professional lives. And sadly, the onset of the coronavirus pandemic has only made this sense of panic more acute.
This is understandable. The pandemic has infiltrated every element of our daily lives; and this is particularly the case in the jobs market. With around a quarter of workers currently on furlough and unemployment levels expected to near 4 million by the end of 2020, people's livelihoods have been significantly affected by COVID-19.
As a consequence, people's pension pots have taken on even greater importance. Whether consumers are considering dipping into their pension pot to ease short term cash flow issues, or reassessing their long-term retirement plan, there is currently a wave of consumers questioning how they are managing their finances.
Beware of scammers
Panic can cause consumers to make irrational decisions; and scammers are keen to capitalise on this.
After all, figures from Action Aid revealed that in the first five months of 2020 alone, there were over 2,100 cases of fraud in the UK, costing victims a total of £5.14 million.
Pension fraud was among the most common of these cases. Alarmingly, the average pension scam results in the victim losing £82,000.
However, pension scammers can be identified and stopped in their tracks. For example, some will try to entice consumers with the offer of a "free pension review"; this will inevitably conclude that a consumer's pension pot will achieve "better returns" in a risky and unusual investment, such as forestry or storage units.
Others will falsely claim that they can grant consumers access to their pension pot before they reach the age of 55; this will land victims with a tax bill of 55%, not to mention the money lost in the scam.
If you ever doubt the legitimacy of any website or organisation, you can see if the business is authorised by the Financial Conduct Authority (FCA) by searching the Financial Services Register. If they are not listed on the register, the offer is more than likely a scam.
Navigating a complex market
So, the question is, how can consumers navigate the complex pension market to avoid both pension panic and scammers? The answer is simple: seek independent, regulated financial advice.
The FCA strongly urges consumers to seek financial advice when cashing in a pension pot of over £30,000. Yet, this recommendation should not deter people who are looking to cash in smaller amounts.
Pension advice is crucial for all of us; even if consumers feel confident in their ability to develop their own retirement plan or are content to let their workplace pension do all the work.
Given what is at stake – namely a person's retirement fund and potential lifestyle in their later years – independent financial advice is essential in ensuring consumers are in the best financial position in the long term.
A plethora of options
While it may seem like an obvious point, retirement planning is never a case of one-size-fits-all.
Indeed, consumers might understand the basics about pensions, but the basic options might not be the most suitable to suit their needs – the pension market is complicated, and the products have nuances that must be understood.
For example, many consumers assume the safest, most logical option is to leave their pension untouched for as long as possible, in the hopes that it increases in value over time.
However, by failing to explore alternative options, they could be losing out in the long-term. They must fit the right strategy for their unique circumstances.
Annuities
Take annuities, for example; these are retirement income products that are bought with a pension pot. They could provide retirees with the security of a fixed income for life (or for a specified period of time agreed with an annuities lender).
Flexible access drawdown
On the other hand, a flexible access drawdown offers those over 55 the freedom to take out the tax-free cash from their pension pots, leave the balance of the fund invested, defer income or take and vary income to suit their specific needs.
Many other choices
These are just two of the most common choices; there are many more out there to suit all consumer needs. And therein lies the value of independent financial advice. Experts are able to assess the entirety of an individual's financial circumstances and help them make the best decision.
Seeking independent financial advice is a vital step in overcoming pension panic. Knowledge is power, as the old cliché goes; and it is particularly true when it comes to the world of pensions. By taking advantage of the knowledge of an independent adviser, consumers have the power to determine the best retirement plan for them.
Andrew Megson is the Executive Chairman of My Pension Expert, the UK's number one Advised Retirement Income Specialist. Founded in 2010, My Pension Expert specialises in providing independent advice to UK consumers about their pension plans – it arranges millions of pounds worth of retirement income options each week.