Upcycle an Old Vase
---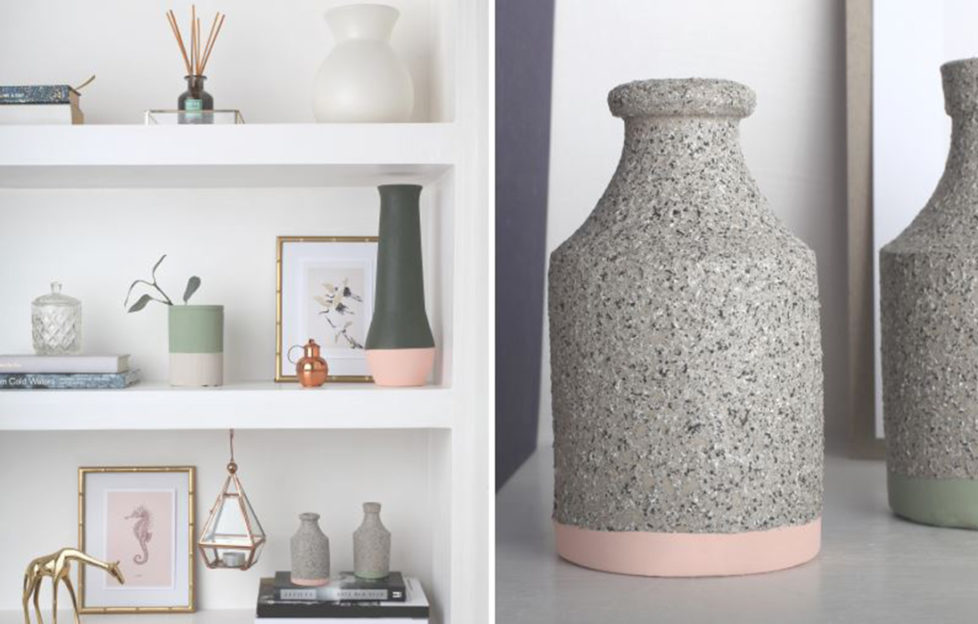 With Rust-Oleum's Stone range, you can restore small items like vases, giving them a contemporary finish. To achieve great results follow the steps below…
You will need:
An old vase
Damp sponge or cloth
Masking tape
Rust-Oleum Stone Paint (we used the colour Pebble, but it's also available in Bleached Stone, Mineral Brown and Black Granite)
Rust-Oleum Chalky Finish Furniture Paint, 125ml – (we used Coral)
Artist paint brush
Newspaper or dust sheets
To make:
1. Wipe the vase with a clean, damp sponge or cloth and allow this to dry.
2. Using masking tape, mask the bottom of the vase, ensuring you create clean lines.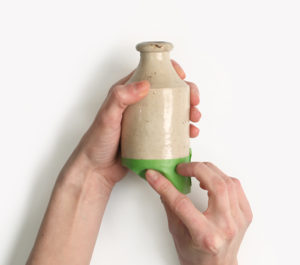 3. Move the vase to a well-ventilated space and place on top of a large dust sheet or some old newspapers. You may want to cover the surrounding area with additional dust sheets or newspaper to protect from spray mist.
4. Rust-Oleum Stone can be applied to most surfaces including wood, metal, plaster, clay and unglazed ceramic. Take your can of Rust-Oleum Stone and shake thoroughly until you hear the ball rattle. Hold the can approximately 30cm from the surface of the vase and spray in bursts.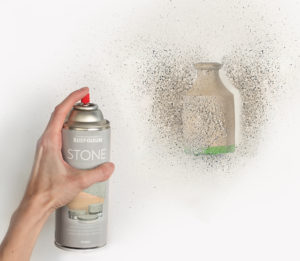 5. Apply several light coats a few hours apart. Leave to dry in a well-ventilated place for 24 hours.
6. Next, carefully peel away the masking tape to reveal the unpainted base of the vase. .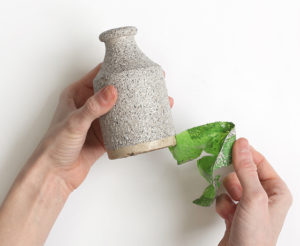 7. Using Chalky Finish Furniture Paint in a colour of your choice, carefully paint the bare part of the vase with an artist paint brush.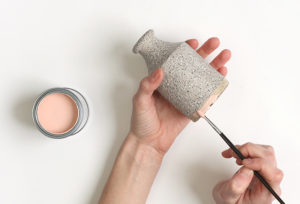 8. Once dry, take your newly decorated vase and give it pride of place on your shelf.