Spanish Tortilla With British Charcuterie
---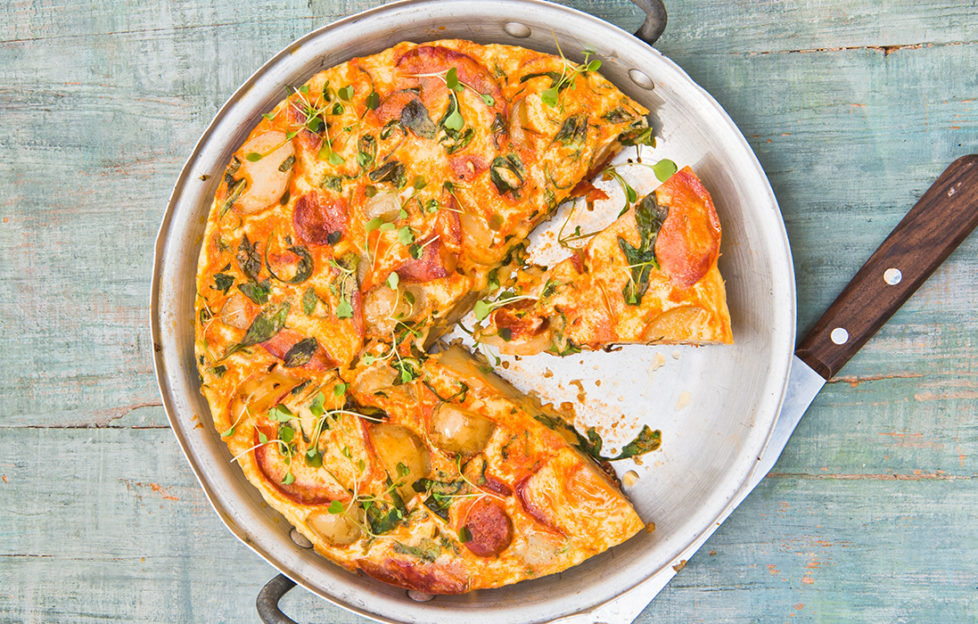 Tortilla is so quick and easy to make – start on the hob, finish in the oven. Serve with a salad for a mouthwatering, satisfying lunch with flavours of Mediterranean sunshine!
Preparation Time: 10min
Cooking Time: 20min
Serves: 4-6
Mix the eggs, Tabasco, salt, pepper and cream together in a bowl.
Add the new potatoes to the bowl, along with the roughly chopped wild rocket, sliced charcuterie and chorizo.
You'll need a deep oven-proof frying pan. Prepare the pan by heating it, then place a knob of butter in it and wipe it around the pan until melted.
Pour in the mixture, cook on a moderate heat for 8-10min (no stirring!) until it starts to come away from the sides of the pan.
Place the pan in the oven at 160°C for 10min.
Test to see whether it's cooked through by poking it with a metal skewer. The skewer should come out clean if it's cooked.
Remove the tortilla from the oven and turn it out onto a plate. Slice it and eat hot or cold.