5 Ways To Eat More Like An Italian
---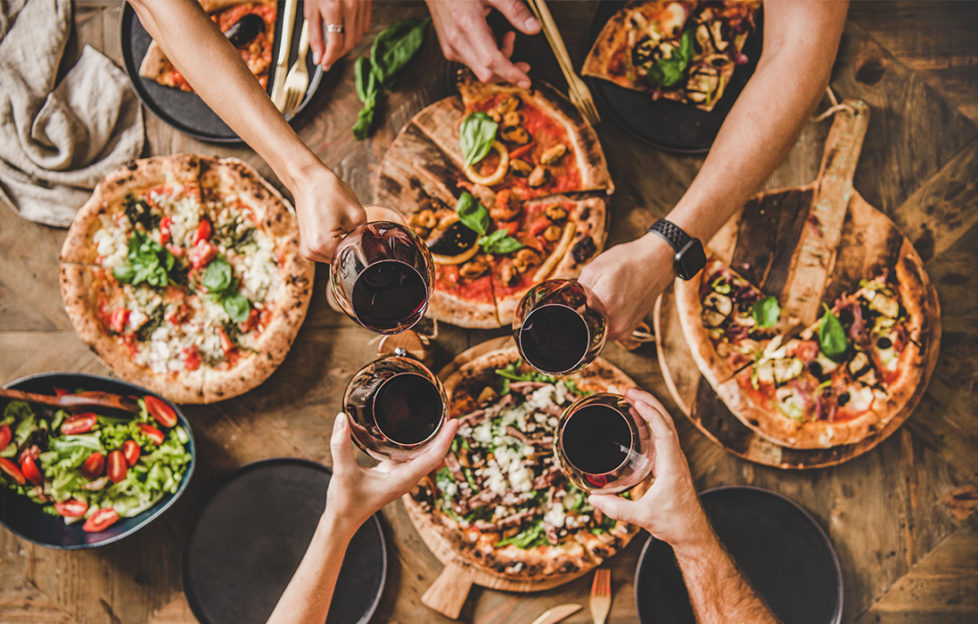 Pic: Shutterstock
A new survey from the UK's number one Italian cooking brand Napolina is shedding light on how to bring genuine Italian cooking into our homes.
Italian food is the favourite cuisine for two thirds of Britain, and Napolina is highlighting the differences between how Brits and Italians eat it.
A poll of 2,000 adults found that despite our love of Italian cuisine, more than six in 10 are unaware of the authentic ways to prepare and eat popular dishes which originate from Italy.
For a genuine Italian eating experience…
Italians will often accompany a meal with a simple side of oil and balsamic vinegar. They normally avoid condiments like ketchup with pizza.
People in Italy tend not to eat garlic bread alongside pasta and they rarely eat bread before starting a meal. All the more room for that filling bowl of pasta!
Italians traditionally make pizza with no more than three toppings. Often they just add tomato sauce and fresh basil.
Italians love to eat their pasta 'al dente'. Slightly firmer than we're used to in Britain but an easy way to experiment with authentic Italian cooking.
Carbonara is traditionally made by cracking a raw egg into the hot pasta at the end – rather than using cream, as we often do in the UK. See the full method in the video below.
Neil Brownbill, Commercial Director for Napolina, explains however that experimentation is as important as authenticity.
"One of the main reasons consumers love Italian cuisine is because of its versatility. So it's fantastic to see so many people creating their own versions of Italian classics," he said. "The research shows that UK consumers love Italian food and experimenting with different styles and techniques.
"We want to enhance the eating experience, inspiring consumers to create delicious, authentic Italian cuisine, in a way that encourages them to try different dishes and add new recipes to their weekly repertoire."
So how do the British do Italian?
The study found the average Brit will enjoy an Italian-inspired dish at least twice a week. Half say this is due to its versatility.
Nearly 4 in 5 tuck into an Italian meal simply because it tastes good.
2 out of 3 agreed the recipes are simple but full of flavour.
Among the nation's favourite meals are spaghetti Bolognese, carbonara and lasagne, as well as pizza and ravioli.
More than two-thirds of those polled via OnePoll enjoy cooking Italian food.
35% are inspired by meals they have enjoyed at an Italian restaurant.
Another 2 in 5 have felt the desire to cook Italian after reading recipe books.
1 in 5 take ideas from holidays in Italy and 16% pick up suggestions from brand packaging.
Napolina offers tips and recipes on its website, Instagram and Cooking With Napolina YouTube channel.