A Girl Made Of Air | Nydia Hetherington
---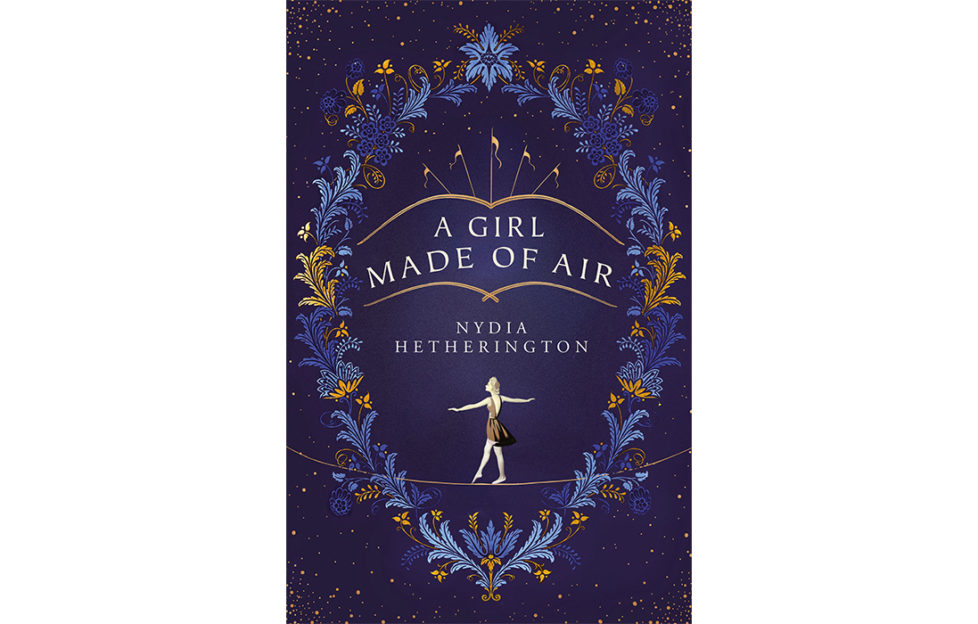 REVIEWED BY KAREN BYROM
Discover magic, myth and mystery in this enthralling circus tale.
"Mouse", the nameless narrator of A Girl Made Of Air, is a child of the circus. She was born to Manu, an animal handler,  and his wife Marina, whose aquatic abilities have sadly faded as she descends into alcoholism.
Mouse's childhood is far from idyllic. Unwanted and resented by her mother, she's an invisible presence in the circus, overlooked and neglected.
That's until the arrival of Serendipity Wilson, the flame-haired funambulist who takes her under her wing. She teaches Mouse the art of tightrope performance, and Mouse is soon the big top's star attraction.
Then something happens to make her flee the circus, and she leaves the UK for the USA, where her talents as a circus artiste are just as much appreciated by American audiences.
Terrible betrayal and tragedy
However as she looks back over a long and illustrious career from her New York lodgings, it becomes clear that happiness has always eluded Mouse.
Her relationship with her parents and fellow circus performers soured her, while her dependence on Serendipity led her to resent anyone else with a claim on her mentor's affections. And that in turn led to terrible betrayal and tragedy, which Mouse must now atone for.
As she looks back over her life through her notebooks, letters, postcards and memories, Mouse reveals herself as so much more than "a girl made of air".
But will she ever find the resolution that will allow her to ground herself to earth once more?
Myth contrasts with earthy reality
This was a magical book! I loved the fey atmosphere. Right from the very first page we are drawn into a world so different from our own, a world where it's accepted that young women may be creatures of the sea or the offspring of faerie folk.
The myth and mystery contrast with the earthy reality of circus life, with its sights, smells and sounds and undercurrent of ugliness in the way in which Mouse is treated. No wonder she clings to Serendipity.
And yet her mother, Marina and father Manu are to be pitied, too, as we learn their story.
Mouse has never been afraid to fall. Can she now muster all her courage to face the truth about her parents, her friend Serendipity and the mystery she left behind when she fled the circus all those years ago?
I loved everything about this book. Every character was skilfully drawn, from Mouse herself to the circus folk like Fausto and Big Gen.
The stories and legends that Serendipity used to encourage Mouse to find her way in life add to the element of myth and magic. Even without the added suspense, the story of Mouse's life would be a wonderful read. But of course the mystery is an added element that makes this atmospheric story all the more special.
A Girl Made Of Air by Nydia Hetherington is published by Quercus in hardback, RRP £14.99
For more book reviews, visit karensbookbag.co.uk and follow Karen on Twitter@karensbookbag  and Instagram @karens bookbag