Small And Perfect Italian Pizzettes
---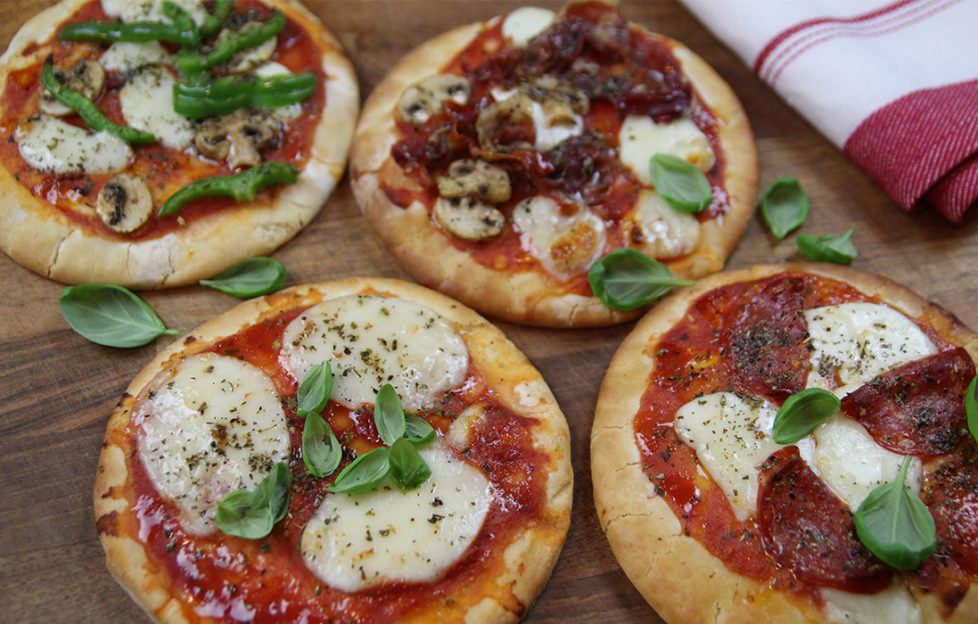 Making the perfect pizza is super-simple using Napolina Pizza Bases. These recipes with three different toppings are great as a quick and easy midweek meal, or as a recipe for kids to join in the cooking experience. Pizzette simply means 'mini pizza'.
Preheat your oven to 240°C / 220°C Fan / Gas Mark 9.
Take 1 carton of Napolina Passata with Basil or 1 jar of Napolina Tomato & Herb Pizza Topping and pour into a bowl.
Take 1 pack of Napolina Mini Pizza Bases and spread 75g of the passata (or pizza topping) over each pizza base with a spoon, leaving a very thin border around the edge.
Place mozzarella slices on top and sprinkle with the dried oregano.
Bake for 10min until crisp and golden. Serve with fresh basil leaves.
Why not try adding your favourite toppings to personalise your pizza? We recommend:
Mushroom and green pepper
Spicy pepperoni
Ham and mushroom
Try more of Napolina's delicious pizza topping recipes