If I Could Say Goodbye | Emma Cooper
---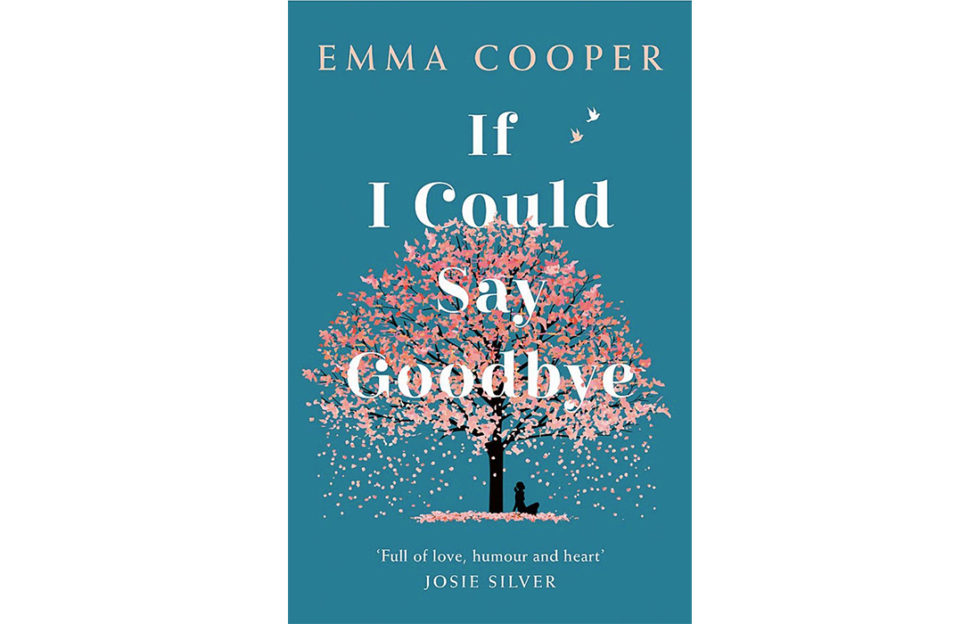 REVIEWED BY SARAH PROCTOR
Would you risk everything if you had the chance to say goodbye?
The death of Jen's sister Kerry is particularly traumatic for many reasons. It's sudden – she is struck by a car. It's devastating – it happens just before Christmas. Also, it's heart-rending – they were on their way to choose an engagement ring for Kerry's partner Nessa. And it's agonising – because Kerry died pushing Jen out of the way. 
Kerry was a force of nature – vivacious, beautiful and talented. She was irrepressible – and it seems she is so still.
As Jen emerges from the first, numb stage of grief, she takes comfort in imagining Kerry still beside her, making sardonic comments, misquoting lines from films and goading Jen to respond. 
"Honestly, Jen, you should make more of him," she says of Jen's handsome husband Ed. And so there ensues an entertaining, increasingly imaginative sex-fest, during which a startled Ed can't quite believe his luck. 
Darkly humorous possible scenarios
However Kerry's presence permeates gradually into all areas of Jen's life. And when Ed films her swearing at thin air while baking with her daughter, she is forced to admit she has a problem…  
Adding to Jen's survivor's guilt – in her own mind, no one else's – is the fact that she was adopted by Kerry's parents, several years before Kerry was born. I should have died is a tormenting refrain – with darkly humorous possible scenarios scattered through the book. 
The idea of still being able to interact with a deceased loved one is a beguiling one. It has been much explored, from Wuthering Heights through Truly Madly Deeply to Harry Potter (and more recently, Rodney's poignant exchanges with his deceased lover in Giri Haji).  
Morbid, yet full of life
If I Could Say Goodbye takes this theme a step further. It makes us – and Jen – face the fact that to live a normal life, she must make a choice. 
Yet can she bear to "kill" Kerry all over again by banishing her presence? 
 I really didn't know how it was all going to end, and to complicate things I'd become unreasonably fond of all the main characters. So it was quite a feat on the part of the author to have made the ending so moving, beautiful and satisfying.  
 Believable and compelling, sad and funny, morbid yet full of life, this is an emotional rollercoaster of a book that will leave you feeling a little mauled, but definitely also uplifted. 
If I Could Say Goodbye
 is p
ublished by Headline today, £8.99 PB, £3.99 Kindle
You may also like