The Baby Group | Caroline Corcoran
---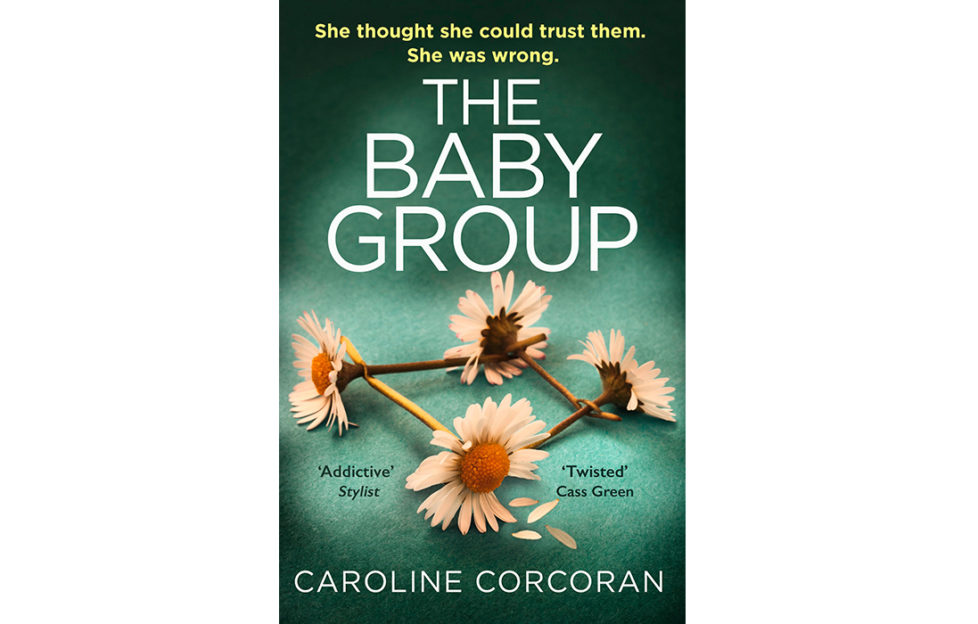 REVIEWED BY KAREN BYROM
When Scarlett's past comes back to haunt her, she discovers who her true friends are!
Scarlett Salloway is living the dream! With a handsome husband, a cute baby girl, a beautiful home in Cheshire and a glamorous career, she's exactly where any woman would aspire to be. No wonder her CheshireMama Instagram posts are so popular!
But her life starts unravelling when she falls victim to revenge porn – years ago, wild and out of control, she took part in a threesome with Ollie and Mitch and now someone has posted the video online and sent it to everyone she knows – family, friends and work colleagues.
Only three people haven't seen it – the three close friends she made at NCT classes. Penelope's mum Cora, the WAG-style Queen Bee whose home is even more lavish than Scarlett's; Ananya's mum Asha, who runs her life on perfect lines and Seth's mum Emma whose concerns about her failing marriage are only equalled by her wails about her weight.
With little support from her husband Ed, and unable to face workmates or close family, Scarlett takes refuge more than ever with Cora, Asha and Emma. As Scarlett loses her grip on first her job, then her blog, then her marriage, they all rally round – but are they really as supportive as they seem?
Who could have betrayed Scarlett?
With the structure of the narrative giving us an insight into the motivations of the person who is out to destroy Scarlett's life, it's not giving too much away to say that though she doesn't know it, the person who betrayed Scarlett is much closer to home than she thinks!
This is such a gripping story! At one stage, Scarlett is accused by her tormentor of bringing her own troubles upon herself, but I think everyone can emphasise with her – in the folly of youth, we've all done things we regret. Her devastation, her embarrassment, her fears for the future – all ring raw and true. And as we learn the reasons for her wild and drunken past, which include a motherless childhood and the loss of a longed-for baby, we can only sympathise with her all the more.
The parallel themes of friendship and betrayal are thoroughly explored in a fast-paced narrative, but there is another, just as interesting theme lurking below – the question of how we see ourselves and how we portray ourselves to others as we reinvent our lives. Scarlett thinks she's left the past behind, and she thinks that she has left the woman she was behind, too – but she's still there, deep inside her and it's echoes of the younger Scarlett that finally give her the strength and impetus to confront the present in a dramatic denouement that strips bare the fragile fabric not just she, but others around her, have built their lives around.
The Baby Group by Caroline Corcoran is published by Avon in paperback, RRP £7.99, and available from Amazon.
---
For more book reviews from Karen, visit www.karensbookbag.co.uk. Follow her on Twitter and Instagram @karensbookbag
Don't miss our collection of free fiction stories, book review, author interviews and more at www.myweekly.co.uk/category/fiction.