Top Tips For Smooth, Sleek Hair
---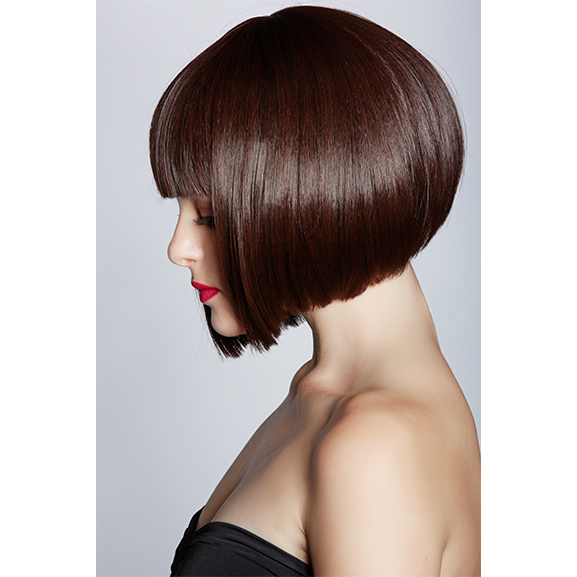 pic shutterstock
Would you love smooth, shiny, sleek hair? Just follow these tips by Celebrity Hair Stylist and Fudge Professional Global Brand Ambassador, Jonathan Andrew.
The Routine
"Smooth sleek hair is having a big resurgence with everyone being more knowledgeable on caring for their hair. For me, to achieve this it's simple when you know but the most important aspects come way before the hair dryer, much like skin care, treating and preparing your hair will make for far better results in the long run. Here is my key routine for getting perfect glossy sleek hair every time:"
Step One
"Firstly make sure your hair is washed and conditioned, I recommend Fudge Professional's Luminizer Shampoo and Conditioner as this helps get hair in its optimum condition and is known for its shine enhancing abilities since it is infused with a lightweight micellar oil complex and Opti-PLEX technology which strengthens hairs from the inside out for contoured perfection."
Prime Up
"Next, I always say to use Fudge Professional's Blow Dry Aqua Primer, as like it says on the tube – it primes your hair, provides heat protection and long-lasting smoothness and hold. It really is the essential first step for the ultimate, long-lasting anti-frizz blow dry with visible shine.
Rough Dry
"Now it's time to dry, I always teach my clients that the key to a great lasting style is to build the best foundation and start right from the beginning, think of working towards the finish not trying to finish it. This is where people can go wrong and promote frizziness by fiddling with it. Start by rough drying your hair to remove around 90% of the moisture from the hair. The tip is to dry the hair how you want it to look, directing the nozzle of the hairdryer down the hair shaft, for these looks a nozzle is essential."
Work in Sections
"Once that is done, use a large round bristle brush and work in sections from the bottom up getting the brush in at the roots with tension and dry the hair down towards your face, take your time here and this will really smooth the cuticle and help ensure shine. Top tip here is to lean your head to the side you are working on as it makes it easier to get the brush in at the roots. Treat each section as 3 parts, roots, mid lengths and ends and focus on smoothing each aspect of it."
Added Polish
"Once dry and smoothed, assess how you want it to look, if it just need some polish try using some Fudge Professional Aqua Shine Serum. Place a few drops on the palm of your hand and rub in to the front and back and in between your fingers and then distribute through the mid lengths and ends from the underneath. For extra shine I would lightly mist some Fudge Professional Head Shine over the top and viola!"