Be Careful What You Wish For | Vivien Brown
---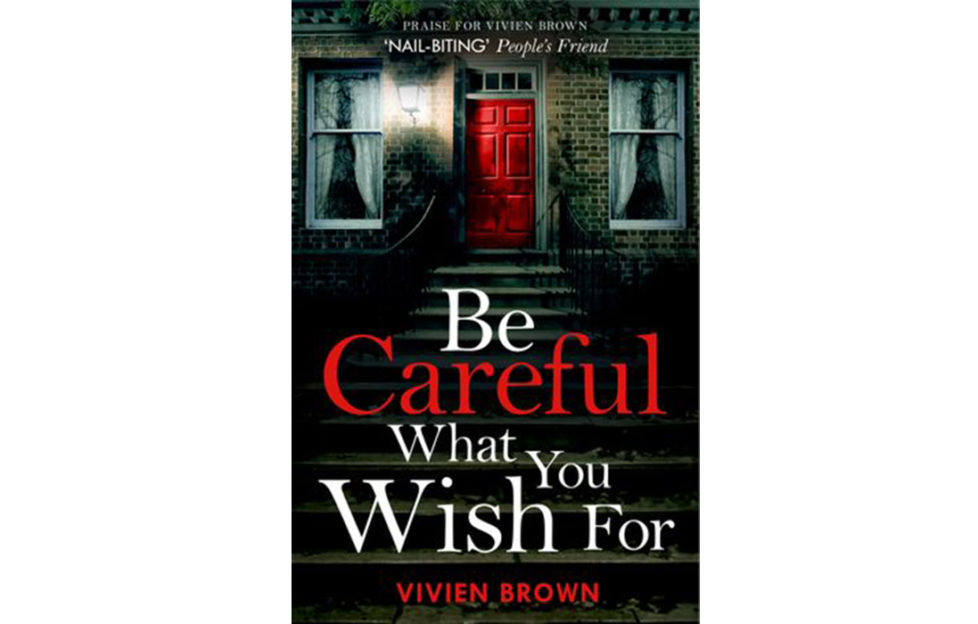 REVIEWED BY KAREN BYROM
A house swap becomes more than a holiday when two strangers swap homes for a month!
Hurt and embarrassed after her boyfriend Joe turned down her very public proposal of marriage, photographer Prue Harris has fled her Norfolk village of Shelling for Madi Carew's flat in London. Madi meanwhile, thinks the peace and quiet of Norfolk will help her convalesce more quickly from her breast cancer treatment before she returns to her life as a stage actress.
Each woman soon becomes immersed in the others' environment, making friends with their neighbours and becoming involved in their respective communities.
But though neither Madi nor Prue knows it, danger lurks at Madi's flat, in the form of an obsessed stalker who thinks Madi has ruined her life! How far will the intruder go to get revenge – and is Prue in danger?
Before that happens, there's plenty going on for both women in their day-to-day lives. While life in the village may seem sleepy on the surface, Madi finds plenty to keep her busy as she makes friends with her neighbour Tom, a man whose wife is now sadly in a care home struggling with dementia, and helps young local Donny produce a village show, all the while learning how to light coal fires and look after an elderly cat!
Prue meanwhile, having found the confidence to venture out into big scary London, makes friends with young Aaron downstairs and hatches a plan to turn Madi's block's pathetic patch of ground into a blooming community garden.
A story of friendship and resilience…
It's their activities and the development of their characters as they deal with the problem issues that have left them to flee home that hold the readers' interest just as much as the unmasking of the mysterious stalker. And despite the disparity in their ages, you just know they'll be friends if and when they ever meet.
Don't expect a fast-paced plot – as I've said, this is a very character-driven story, and concentrates quite heavily on how Madi and Prue meet and interact with each other's friends, and find fresh interests in their new surroundings.
The book is billed as a thriller, and of course there are thrilling elements as the stalker becomes ever more deranged in their plans for revenge, but in the end, this is more a story about friendship and family, and coming to terms with life and the challenges it throws at you while finding the courage and resilience to move on.
Fans of Vivien Brown's short stories in My Weekly will certainly enjoy this one.
Be Careful What You Wish For by Vivien Brown is available now as an e-book, and published by One More Chapter in paperback RRP £8.99 on December 24. E-book available now from Amazon.
---
For more reviews from Karen, please visit www.karensbookbag.co.uk. Follow Karen on Instagram and Twitter @karensbookbag.
And don't miss more book review, brilliant stories, author interviews and more at www.myweekly.co.uk/category/fiction.