Wendy Holden on her new novel The Governess
---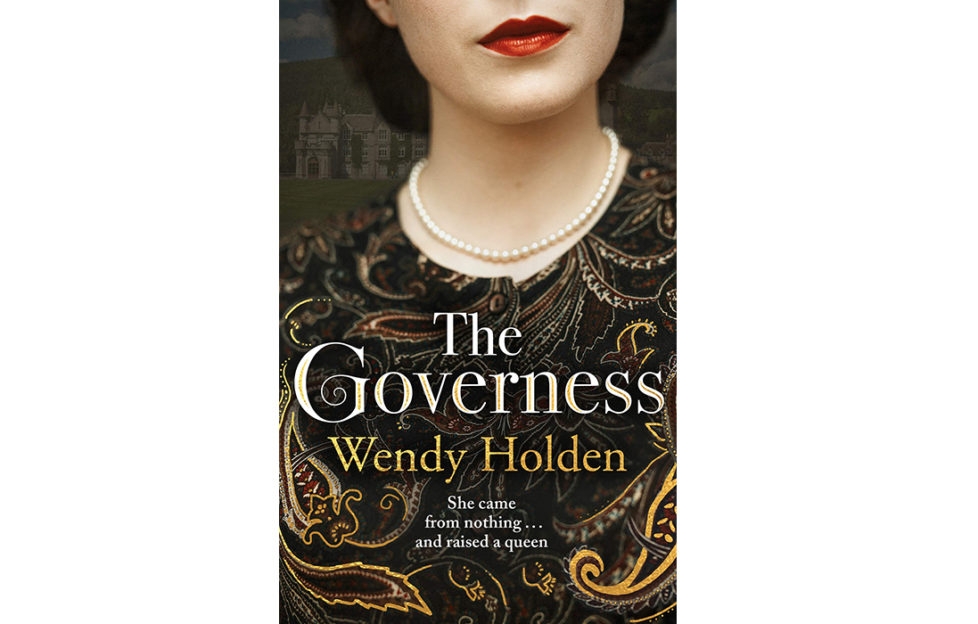 Wendy shares an exclusive extract from her sweeping new novel, The Governess, and reveals her tips for aspiring novelists, and the subject of her next book…
Marion Crawford, affectionately known as Crawfie, stood by the side of the royal family for seventeen years through the Abdication, World War II and the glamour of the Coronation, as governess to the little Princesses Elizabeth and Margaret.
But her devotion and loyalty counted for nothing when a perceived betrayal brought everything crashing down. The Governess brings her long-buried story to life and shines a completely new and captivating light into the world's most famous family.
Wendy reads for you
Wendy on her research, and her next book…
When did you first start writing fiction?
I was a journalist working on the Sunday Times as deputy editor of the 'Style' section. A new columnist came on board who I was asked to look after. She was a celebrity socialite called Tara Palmer-Tomkinson and to cut a long story short I ended up writing the column for her. On our first meeting she described how her mother was furious with her boyfriend because he had landed his helicopter too near her herbaceous borders and blown all the petals off. This was comic gold, obviously, and over a period of about two years I produced 600 words weekly about the crazy, jet-setting, champagne-fuelled adventures of an aristocratic party girl. It was great fun, great training for a writer and most of all, an inspiration. Simply Divine, my first book, was a comedy about a celebrity socialite famous for her newspaper column and the downtrodden hack who actually does all the work. I wrote many more comedies after that but I always secretly wanted to write historical fiction. Now I am.
Any more anecdotes from your years on glossy magazines?
One very grand editor I worked for asked me if I knew the difference between upper and lower class legs. Apparently upper-class legs have the knee equidistant between the anklebone and pelvis. while lower class legs have a long thigh and a short calf. I mean, who knew?
How did you research The Governess? 
If I didn't write novels for a living, I'd run a second-hand bookshop. I love them and I never pass one without going in (unless it's closed!). Collecting material for The Governess was, of course, the perfect excuse to visit yet more second-hand bookshops. Markets too; I live in Derbyshire and our nearest town, Chesterfield, has a wonderful weekly flea market whose bookstalls are awash with obscure royal hagiographies long out of print and with titles like Our Noble Young Elizabeth and Queen Mary's Marvellous Years. They're always worth looking at because they contain surprising nuggets of information you never find anywhere else. Such as the fact  that the Queen's father, King George VI, was known as 'Bat Lugs' at naval college because of his sticking-out ears.
What tips would you give to aspiring novelists?
The main one is not to tell anyone else you are doing it. Otherwise people keep asking you about it and you start to feel the pressure. And you should only write about something that really interests you as it is lonely work and if you're bored by your subject it's impossible. Don't expect too much, just do it for the fun of it.  If you combine those three you have a chance of success!
What do you hope readers will love about The Governess?
The central relationship, between the lively young Scottish teacher and the ultra-formal little princess is really close and touching. Crawfie and Lilibet, as they called each other, were a real match of opposites. Marion Crawford never intended to work for royalty.  As a student teacher, her interest was right at the opposite end of the scale, in the notorious slums of Edinburgh. She wanted to help close the gap between the haves and have nots. Fate decreed otherwise but when she joined the royal family she brought her progressive ideas with her. She thought the little princesses should see how ordinary people lived and so she took them out of the palace gates and on to the Tube, shopping at Woolworth's and swimming in public baths. She even set up a Buckingham Palace Guide Pack. But she also saw some of the most seismic events of the twentieth century from the royal point of view. Living on intimate terms with the Windsors she experienced the Abdication, the 1937 Coronation and World War 2 as they did. She had a ringside seat at the greatest show on earth. When I discovered her dramatic, glamorous and ultimately tragic story, I couldn't wait to turn it into a novel.
What's next? Are you working on another book?
My next book is about Wallis Simpson, who is a completely fascinating character. Her trajectory was unbelievable – when she arrived in London in 1928 she was a middle-aged woman who knew no-one and had nothing very special about her. Five years later she had the Prince of Wales at her feet. I wanted to find out how she did it.  Like Crawfie she came from a very different background to people with whom she would forever be associated. Also like Crawfie, she was a modernising influence – there are funny stories about her trying to introduce club sandwiches at Balmoral. But also, as with Crawfie, it all went quite badly wrong. The royals are not easy to modernise, as Meghan Markle also found out!
---
Don't miss great fiction every week in the pages of My Weekly – and find out more about your favourite authors, plus book reviews and more in our fiction section online….