12 Days of Fiction: Happily This Christmas
---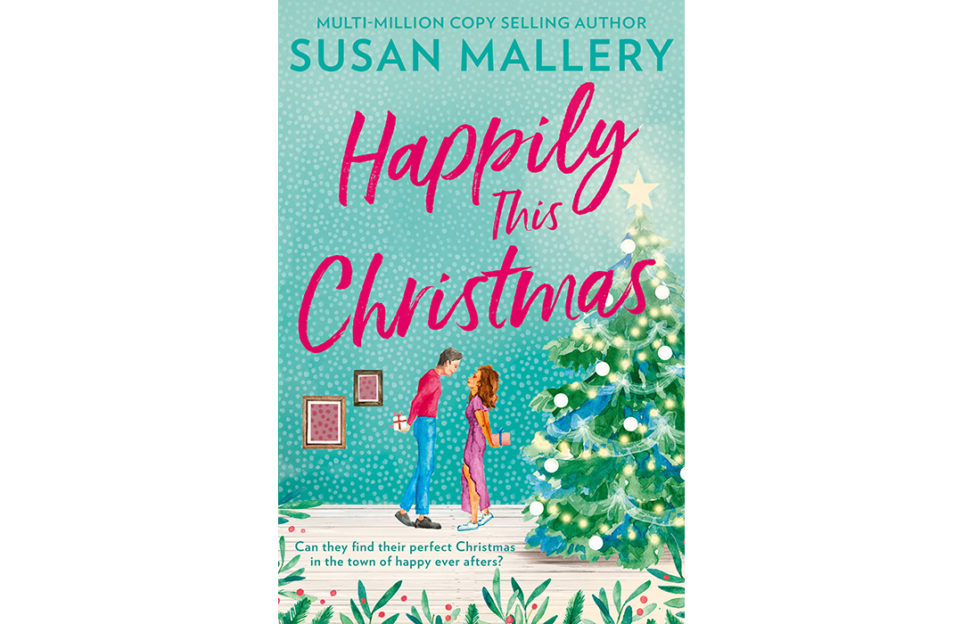 In this latest heartwarming and humorous novel from Susan Mallery, it's the season of love, forgiveness… and tidings of trouble! Our Fiction Ed, Claire, has selected some of her favourite festive releases, and over the next 12 days we'll share them with you. Each author will read a short extract, so sit back and enjoy this reading from Susan…
Wynn Beauchene is exactly where she wants to be in life: a successful business owner and single mum. Lately, though, something feels like it's missing. Even worse is Wynn's attraction to the gorgeous policeman, Garrick, who lives next door.
With his pregnant daughter coming to stay, Garrick has one last chance to repair their strained relationship. Except his daughter seems to have turned into the Grinch, and now Garrick needs Wynn's help to turn this festive fiasco around… before it's too late.
Will a little Christmas chaos reveal what – and who – matters most?
Susan reads for us
What Christmas means to Susan…
Happily This Christmas is published by Mills & Boon, £7.99, and is available now from Amazon.
---
Look out for our next selection tomorrow… and enjoy these Christmas favourites, too!