Cheesecake With Mincemeat & California Walnuts
---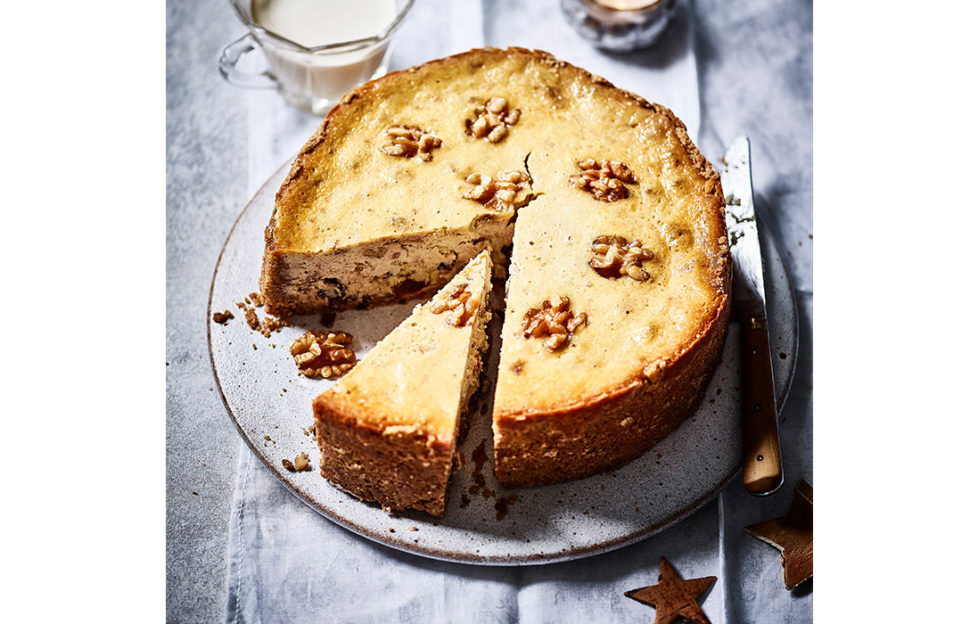 Credit: California Walnuts
The mild and creamy flavour and unique nutrition benefits of California Walnuts makes them a must-have for shopping lists this Christmas. Walnuts are the only tree nut to contain a rich source of plant-based omega-3, and one handful offers an amazing 4.4g of protein and 1.4g of fibre. #ChristmasCracked!
Preparation Time: 20min plus chilling
Cooking time: 1½ hrs
Serves: 8-10
Preheat the oven to 140ºC, gas mark 1. Grease and base line a 21cm springform tin.
For the base, blitz the biscuits and walnuts in a food processor until fine. Stir in the melted butter. Press into the base and up the sides of the prepared tin, then chill.
Meanwhile, whisk together the cream cheese and sugar in a large bowl until smooth. Beat in the cornflour and the eggs, one at a time. Stir in the mincemeat, mixed spice, walnuts and the soured cream. Pour the mixture into the biscuit base and scatter over the remaining walnut halves.
Place the tin on a baking sheet. Bake for 1½ hours or until there is just a slight wobble.
Allow to cool before chilling in the fridge for at least 4 hours, ideally overnight.
Cook's tips
Try using gingernuts instead of digestives.
Serve with a dollop of Greek yogurt and a drizzle of maple syrup.