The Darkest Evening | Ann Cleeves
---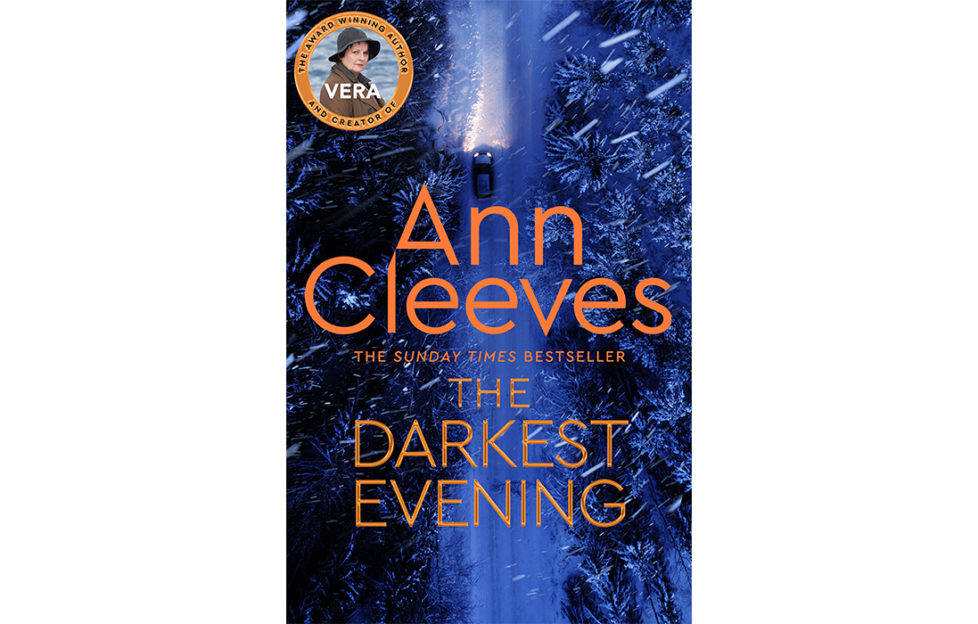 REVIEWED BY AUDREY PATTERSON
Set an afternoon aside and curl up with a thoroughly engrossing murder mystery in the traditional style, complete with country house, renegade cast and dogged detective.
It's close to Christmas and DCI Vera Stanhope is determined to get home to her fireside on a stormy December night. But as she struggles to stay on the road in the worsening blizzard, she almost hits a car ditched at the side of the road ahead.
Stopping to investigate, she finds no sign of a casualty and is about to turn back to her Land Rover when a cry from the car turns her back. She is shocked to find a young toddler swaddled in a snowsuit in the back seat.
With no parent in sight, she takes the child with her and drives on through the night, having at last got her bearings.
Ahead lies Brockburn, home of the Stanhope family, once the residence of Vera's father Hector and familiar to her from frosty family gatherings.
The body of a young woman is discovered outside the house
As the lights of the house draw near, childhood memories stir; a welcome is not to be expected, but the need to warm the child and find a phone leaves Vera no choice but to interrupt the party obviously in full swing inside the house.
While she is calling to make enquiries about the abandoned car, the body of a young woman is discovered outside the house.
It's the start of a complex case for Vera, drawing her into the dark side of village life and the tangled affairs of her nearest and not-so-dearest. It's also a case which will ultimately bring her own life into danger as she struggles to unravel the facts.
The Darkest Evening is the ninth in the 'Vera' series and won't disappoint fans, revealing more of Vera's past and bringing her down but most definitely not out!
The perfect seasonal treat for crime fiction lovers.
The Darkest Evening by Ann Cleeves is published by Pan Macmillan, £18.99
You may also like…