Chicken & Cauliflower Leftover Rice – Supporting The Felix Project
---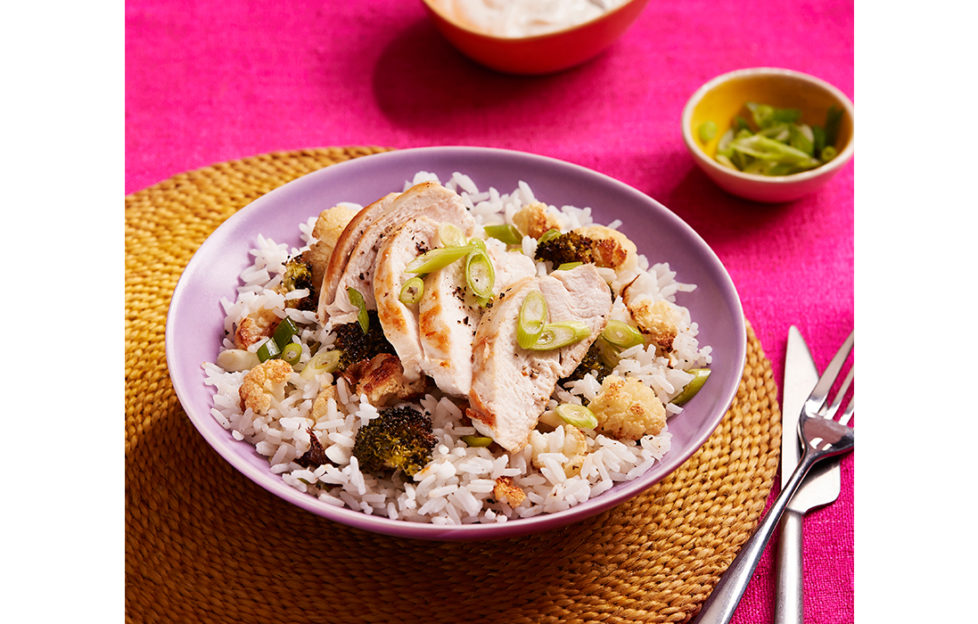 2020 is the year to give back, and Tilda has launched a recipe book, continuing their partnership with The Felix Project. All proceeds from sales of the book go directly to help get good food to people in need this Christmas and beyond. Each £7.99 donation delivers enough food for 49 meals.
The book is filled with recipes from chefs, foodie influencers, Tilda staff and the public. Earlier this year, Tilda asked fans to share their most-loved rice recipes and the stories that make them taste extra special. Seven members of the public – including Christine, who contributed this recipe – have had their recipes included.
Buy Your Flavourful Food Stories by Tilda here – £7.99, with all proceeds direct to The Felix Project.
Now try this tasty, waste-saving dish from the book that's quick to prepare and satisfying to eat…
Preparation Time: 5min
Cooking Time: 20min
Serves: 2
Heat 1tbsp oil in a large pan over a low to medium heat and add the rice. Cook for 2min, stirring. Add the stock then cook over a medium heat for 10-12min. Drain and cover, leaving to steam for 5min. Stir in the leftover vegetables. Season.
Meanwhile, heat the remaining oil in a large frying pan and cook the chicken breasts over a medium heat for 5-10min each side, until golden and cooked through. Remove and slice.
Serve the chicken on top of the rice with the spring onions scattered over the top to garnish. Serve with yogurt to taste.
TIP: This recipe uses leftover cauliflower and broccoli; you can use any leftover vegetables you have. If you don't have leftovers, simply place 225g of each into a roasting tray with 1tbsp oil and some seasoning and cook in a preheated oven at 200ºC, 180ºC fan, gas 6 for 20-25min.