Cracking Christmas Crime Stories That Will Help To Heal Lives
---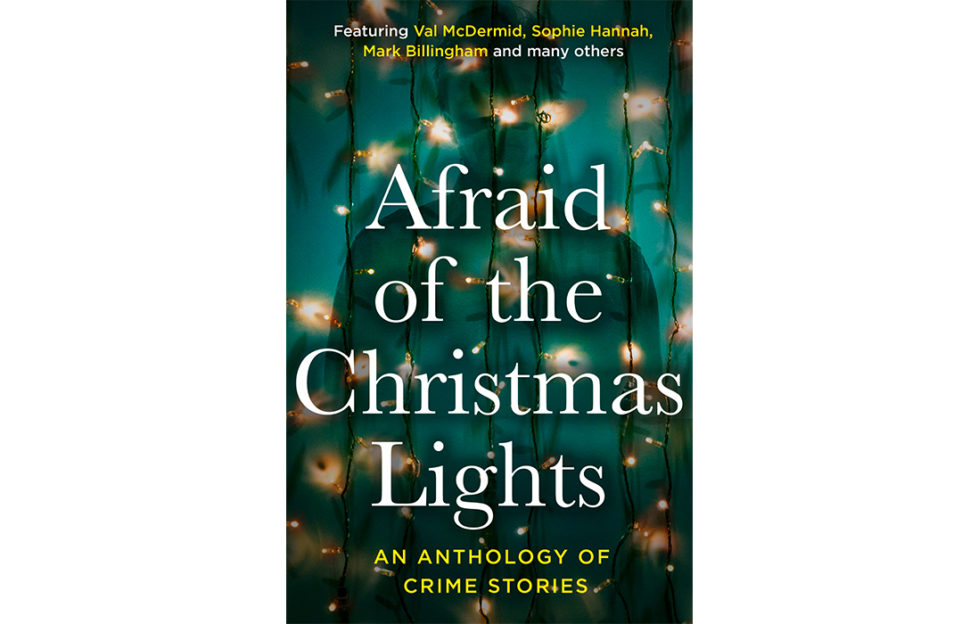 At last there's great news that we can – if we choose – look forward to celebrating this Christmas with our loved ones… taking all possible care, of course.
But for some people, being locked down with their family can cause misery. It's even more so this year of the pandemic, when victims of domestic abuse have been unable to escape their tormentors.
That's why, this Christmas, the biggest names in crime fiction are teaming up to support survivors of domestic abuse. And there are some of My Weekly's favourite writers in there!
Eighteen bestselling crime writers – including Mark Billingham, Val McDermid, Sophie Hannah, Phoebe Morgan and Harriet Tyce – are releasing a crime fiction anthology to raise money for domestic abuse charities in the wake of the "shadow pandemic" created by Covid-19.
Afraid Of The Christmas Lights is an eclectic mix of festive shorts – everything from cosy to creepy, humorous to hard-boiled. It features some of the biggest stars in contemporary crime fiction.
Vigilantes, philandering husbands and Christmas killjoys – there is something for everyone in this tantalising collection of mayhem and murder. All profits will be going to frontline charities providing supporting domestic abuse survivors.
Grisly, highly humorous, deeply dark…
All the stories are truly gripping! I won't give spoilers here but do look out for An Unexpected Present, Phoebe Morgan's grisly but highly humorous take on a wronged wife's revenge, and Especially At Christmas by Adam Southward, a deeply dark tale of a turkey dinner left to congeal on the plates…
The celebrated Scottish crime writer Val McDermid writes a foreword to the collection. She says, "The often invisible victims of domestic abuse have never needed support more than they do now. This is an easy way for us to help."
Victoria Selman, who coordinated the anthology says,
"Domestic violence figures soared during lockdown. Sufferers fear the festive period more than any other time of the year.
"It's been a huge pleasure working on this book with such talented authors, and for such an important cause."
A great book, and a worthy cause
So go on, give yourself and the readers in your life the present of a collection of cracking crime stories. And at the same time, help support the vitally important charities that offer support and help to those folk facing a less than happy Christmas.
Supporting frontline charities
Profits from Afraid of the Christmas Lights will support two front-line charities:
ESDAS: Educates professionals, communities, victims and even perpetrators on the nature of domestic abuse. They offer practical measures, such as legal advice and transport, to enable survivors to find a safe place to live.
Rights of Women: Helps women understand their legal rights and access a range of support services to which they are entitled. A spokesperson says, "We believe women need advice and information to enable them to make safe and informed choices for themselves and their families."
Afraid of the Christmas Lights is published today – December 1, 2020 – in eBook (£1.99) and paperback (£4.99), with all profits going to charity. The anthology is available to buy on Amazon.
Read more great reviews at karensbookbag.co.uk 
Instagram: instagram.com/KarensBookBag/ 
Twitter: twitter.com/KarensBookBag