Christmas Lentil, Pistachio & Cranberry Loaf – A Vegan Treat!
---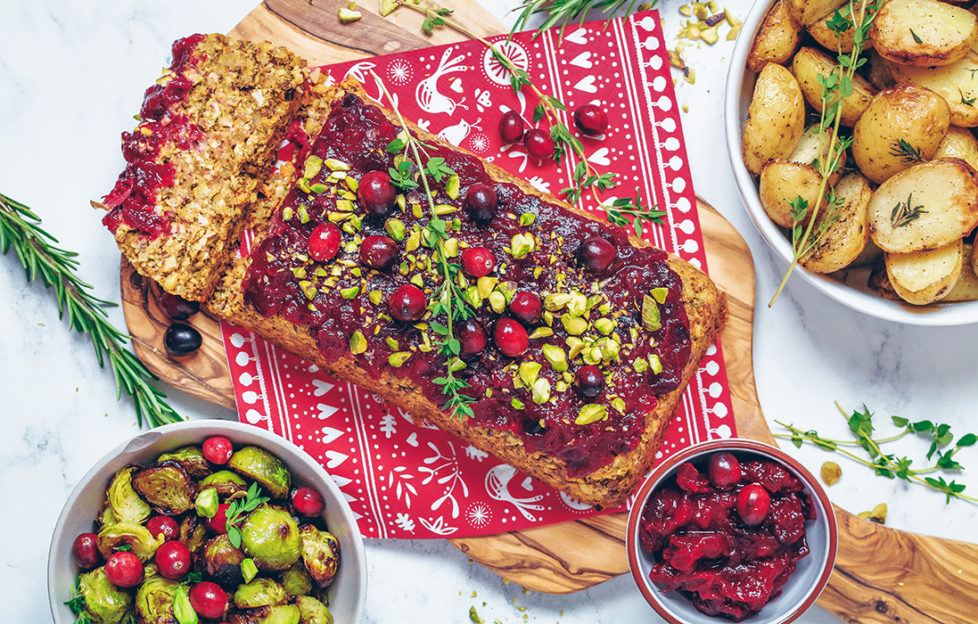 Cooking for a vegan this Christmas? Wow them – and everyone else – with this wholesome, flavour-filled loaf that's gorgeous to look at too!
Servings: 8-10
1. Prepare the flax eggs by mixing the milled flaxseed and water in a small bowl. Leave to set for 15min.
2. Preheat your oven to 180°C (160°C fan).
3. Heat 1tbsp oil in a small pan, then add in the onions and sauté for 5min. Add the garlic and cook for another 1min, then take off the heat.
4. Add the lentils, carrots, pistachios and almonds to a food processor and blend until you have a crumbly mixture. Depending on the strength of your food processor, you may find it easier to blend the carrots, lentils and nuts separately.
5. Transfer the mixture into a large bowl, then add in the cooked onions and garlic, nutritional yeast, oat flour, lemon juice, chopped herbs and the prepared flax eggs. Season to taste with salt and pepper.
6. Smooth the mixture into a loaf tin lined with parchment paper. Bake for 40-45min.
8. To make the cranberry topping, add the cranberries, orange juice and maple syrup into a small saucepan and cook on medium heat for 10-15min. Spread the mixture over the loaf and decorate with chopped pistachios.