Gorgeously Indulgent Eggnog Fudge
---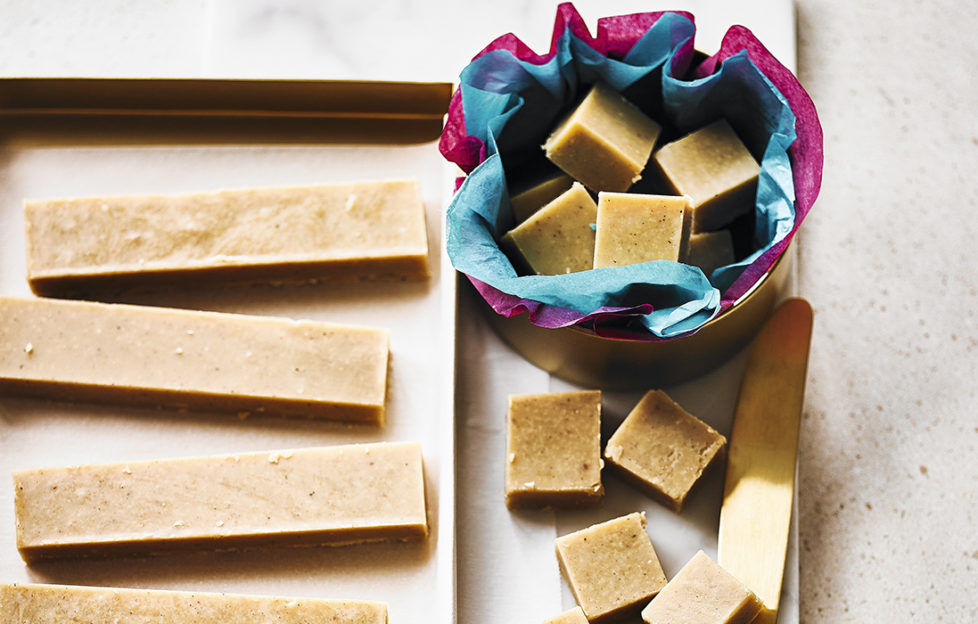 Photo courtesy of Waitrose & Partners
What could be more indulgent than home-made fudge?… Alcohol-infused home-made fudge! Follow this quick, simple recipe to create enough for several lovely gifts – and a lusciously rich after-dinner treat.
Preparation time: 15min + chilling
Cooking time: 15min
Makes: 24 squares
Line a 16x20cm tin with baking parchment. Snip into the corners to get neat edges.
Heat all the ingredients in a large saucepan set over a low heat. Once the butter has melted and the sugar has dissolved, turn up the heat to high and stir continuously with a wooden spoon for 10min, until the original blonde colour has turned to butterscotch and the bubbles have increased in size.
Drag the spoon across the bottom of the pan – if the mixture in the corners is catching, reduce the heat to medium. If the bubbles aren't getting visibly bigger, increase the temperature slightly. If available, use a sugar thermometer; it should read between 110-120ºC.
At this point, remove from the heat and beat with a balloon whisk for 5min, until the mixture feels heavy and smooth.
Pour into the prepared tin and leave to cool on a trivet until at room temperature, then cover and put in the fridge to cool completely.
Once fully set, cut into cubes with a sharp knife and transfer to a gift bag.