My Weekly Latest Issue December 8
---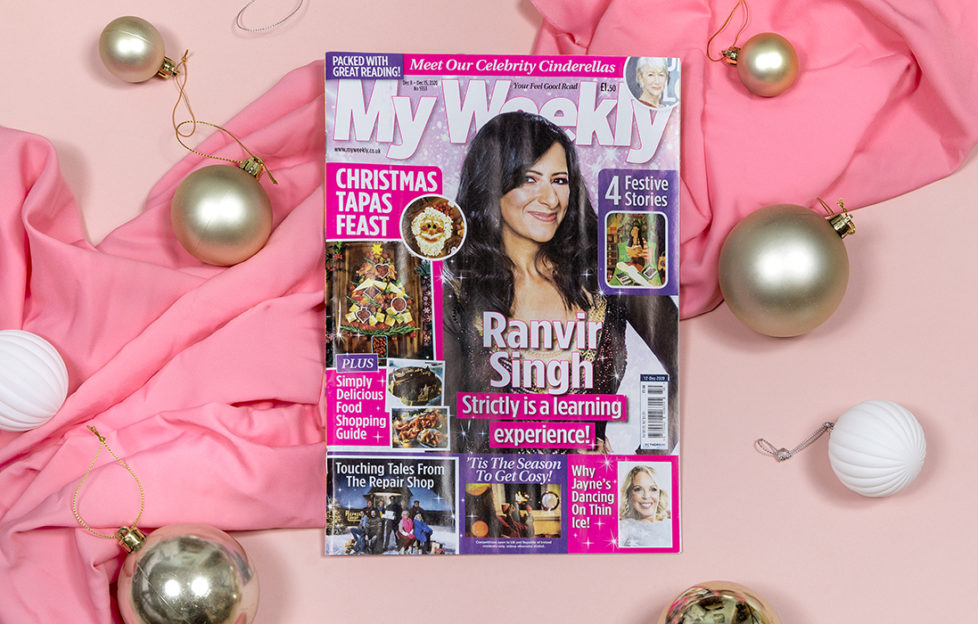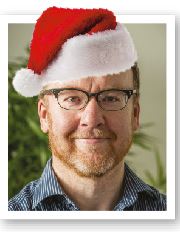 Have you been watching The Repair Shop? Like Bake Off a few years ago, it has captured a moment, and become hugely popular as a result. The concept is simple. A team of experts repair anything that is brought to them – from children's toys to jewellery. The sheer joy comes from hearing the stories behind the items and seeing the love and care that goes into their restoration. This week, we are going behind the scenes (p26) to hear more about the magic. We're also ramping up our Christmas preparations, so I hope we are bringing you a little magic of our own, too! Enjoy the issue.
Stuart Johnstone, Editor
My Weekly latest issue is on sale from December 8-15, available at supermarkets, newsagents and as a subscription. Take a look at what's inside…
A Christmas Tapas Spread
We like to mix things up at My Weekly (witness the recent revolutionary Lemon Drizzle Trifle recipe). So here is our latest amazing idea – Christmas tapas! Apart from this gorgeous centrepiece tapas tree, you can try out Rainbow Reindeer Wraps, some great festive tortilla designs and DIY Pavlova Platter (with some mouthwatering sauces).
Meet The Real Life Elves
Christmas throws childhood inequality into stark relief – some kids have everything, others literally nothing. Mum of three Angela (pictured) and her teacher friend Jane set up The Toy Project to redistribute new, unwanted toys to homes where they can be life-changing. Find all about their work, which also extends to street children in India, in our latest issue.
Are You Set For A Healthy Christmas?
Take our fun quiz to find out what areas you could maybe work on, and where you are a paragon of healthy habits. Also in this issue, Dr Sarah discusses winter skin – a priority with all the extra gallons of hand sanitiser stripping away our natural oils, quite apart from the icy winds and blasting central heating!
A Cosy Christmas
Some of us will this year be facing the festive season alone. What can we do about it? Well, we've rounded up the best, most comforting self-care ideas and given you permission to do all of them! We care about our lovely, warm-hearted readers and want to be there for you, in a small way at least. We'll also be keeping an eye on our Facebook page if you'd like a friendly chat over the holiday period.
Look out for our fabulous festive double issue next week – 100 pages including 10 wonderful short stories!