Christmas Wreath Bundt Cake
---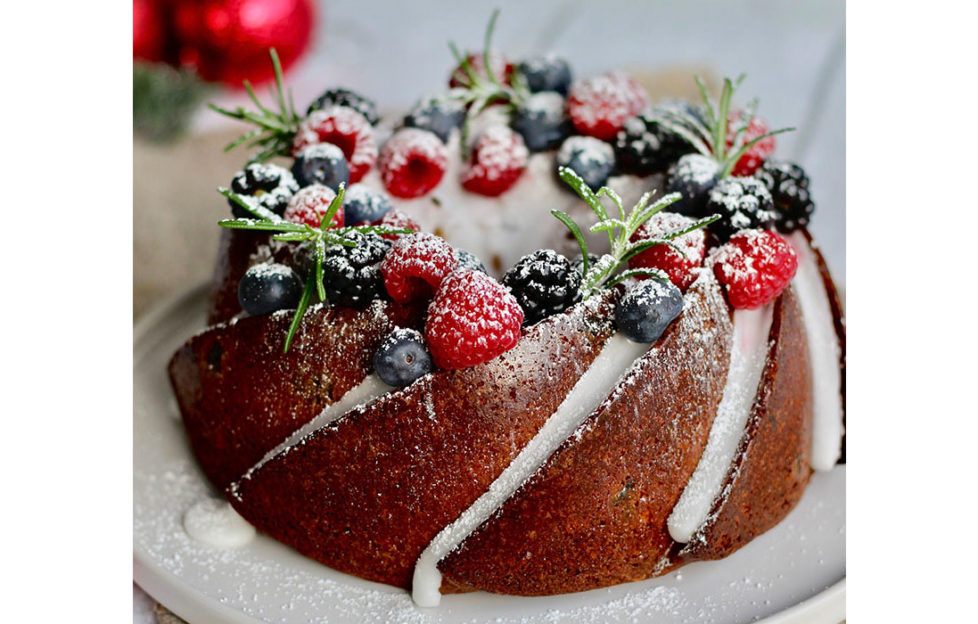 These speedy, delicious recipes are all so simple that even non-bakers will be able to make them, so no one need miss out on the festive baking fun (or the eating!).
Preparation Time: 15min
Cooking Time: 40-45min
Makes: 1 x 9-inch Bundt cake (12-16 portions)
Preheat the oven to 160°C (fan).
In the large mixing bowl, using either the spatula or wooden spoon, cream together the butter and caster sugar until light and fluffy.
Add in the eggs, one at a time and mix until combined.
Add in the flour and mix until no lumps remain, then using the tablespoon, fold in the mincemeat.
Pour the batter into the Bundt mould/tin (if you are using a metal tin, you'll need to grease it with a little extra butter). Level with the back of the spoon and place in the oven to bake for 40-45min until golden and springy to touch.
Allow to cool completely, then remove from the mould/tin and place on a serving plate.
Make the icing by combining the icing sugar with your chosen liquid and drizzle over the top of the cooled cake, teasing it to drip down the sides.
Decorate with mixed berries and a few sprigs of rosemary if you have them to hand and finish with a dusting of icing sugar.
Tips
If you don't have a sieve, wrap some icing sugar in a piece of muslin and shake over the top of the cake to dust it.
If you're worried about breaking the cake when removing from the silicone mould, place the entire thing in the freezer for a few hours or overnight. It should leave the mould with ease.
Recipe from the Easy Peasy Baking campaign, launched by nabim. You can find more Easy Peasy Baking recipes and information on the campaign over on the Fab Flour website:  or on social: @fab_flour on Instagram or @fabflour on Facebook and Twitter.