The Kindest And Happiest Moments Of 2020
---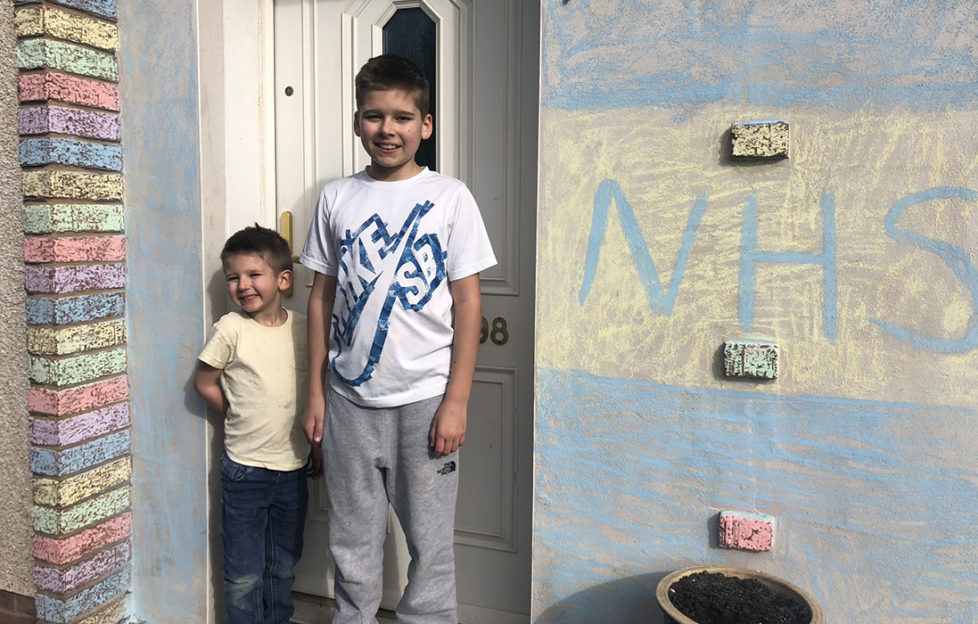 2020 has been a tough year. However it has shown that facing hardships can bring out the best in people, and that moments of joy still happen.
Gala Bingo and its partner, kindness charity, 52 Lives, surveyed the nation to see which acts of kindness this year have warmed our hearts the most.
Meanwhile Tic Watches ran a competition to find people's happiest moments of 2020, and have shared their top 10, with stories ranging from chalk to giraffes and from romance to recovery.
So first, here are the top 10 kindest acts of 2020, as voted for by the public:
1 Captain Sir Tom walking for the NHS
Credit: @captaintommoore
Taking the most votes by far, Captain Sir Tom – the centenarian WW2 veteran who raised money for the NHS by walking 100 laps of his garden – truly captured the hearts of the nation. A perfect example of how one small act can make a huge difference, by the time he had finished walking, he'd raised over £32 million. Captain Sir Tom was knighted by the Queen in July, an honour that could not be more deserved.
2 Marcus Rashford's free school meals campaign
Credit: @marcusrashford
After teaming up with poverty and food waste charity FareShare to deliver meals to 3million children in Greater Manchester during the first UK lockdown, the footballer campaigned for pupils to receive free school meals during the summer and Christmas holidays, resulting in two government U-turns. In the summer, he was awarded an MBE in the Queen's birthday honours list for his work to end child poverty.
3 Neighbours shopping for one another
Whether due to shielding, quarantine, or any other reason, many people have found themselves unable to get to the shops this year due to the pandemic. This brought out the kindness in friends, family and neighbours all over the country who opted to shop for people who couldn't go themselves.
4 Teachers delivering food to pupils in need during the first lockdown
Demonstrating local generosity, teachers across the UK went above and beyond in looking after their pupils by delivering food to children in their classes that needed it. Just another example of how the pandemic brought out the everyday heroes in our communities.
5 Deliveroo thanking NHS workers with 500,000 free meals
It wasn't just individuals who showed generosity during the pandemic, but companies too. Online takeaway platform, Deliveroo, sent out half a million free meals to NHS workers to say thank you for their heroic efforts during the pandemic.
6 Clap for Carers
Another way to say thank you to NHS heroes was the Thursday Clap for Carers, started by Annemarie Plas. When she suggested it, she had no idea how popular this small gesture would become, but the weekly tradition took the nation by storm for 10 weeks of lockdown, bringing the community together in support of NHS workers and carers.
7 Businesses donating free school meals after the Government ended free school meals
When the Government initially refused to provide free school meals during the holidays; restaurants, cafes, takeaways and other businesses up and down the UK generously offered free meals to children that need them. Thankfully, the Government eventually decided to fund the school meals, but in between, it was local businesses who generously stepped in to fill the need.
8 Care home staff arranging video calls for families
For people staying in care homes away from friends and family, lockdown was particularly difficult as visits were not allowed. In addition to the heroic job they do at providing health care, many care home workers went above and beyond by helping elderly or disabled residents who struggled with technology to arrange zoom calls with their loved ones.
9 Joe Wicks PE classes
While children were out of school in lockdown, fitness coach, Joe Wicks, stepped up to the plate and offered live PE classes on his YouTube channel every day for 18 weeks! While aimed at children, the classes were a runaway success with adults too as they offered a way to keep fit in the house and let off some energy during lockdown.
10 Joe Wicks 24-hour PE session for Children in Need – raising £2.5m
Credit: BBC
Joe Wicks was also responsible for the UK's 10th favourite act of kindness, which was partaking in a marathon 24-hour PE session for Children In Need and raising a whopping £2.5 million for the charity.
"More kindness and generosity than ever before"
Karina Adrian, head of brand marketing at GalaBingo.com, commented, "It goes without saying that 2020 has been completely different to what any of us were expecting. There have been a lot of challenges for so many of us. So it's heartening to see all the kind things that people have done for each other this year, from raising money for charity to supporting the vulnerable in our communities.
"Our charity partner, 52 Lives, would never be able to accomplish any of the life-changing work that they do without the kindness and generosity of the British public. Recently these traits have been on show more than ever before. We want to say a huge thank you."
52 Lives aims to change a person's life every week by spreading kindness and generosity. Since their partnership began in 2016, GalaBingo.com has raised over £460,000 for the charity.
1 And now the happiest moments… starting with a miracle birth
Tic Watches, the watch and sunglasses specialist, ran a competition to see what made the nation smile the most in 2020, and now the best entries have been revealed. You can see the winning photos and the rest of the top 10 entries below.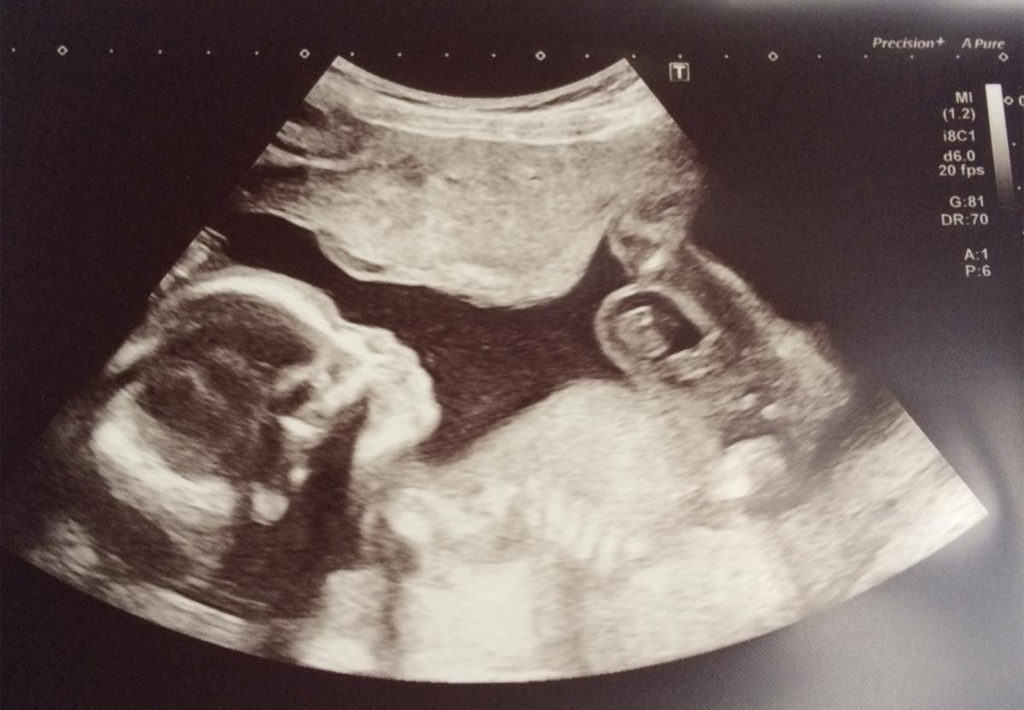 From more than 200 entries, Marion Tanner (53) from the Isle of Wight, was crowned the winner for her heart-warming story about a miracle birth.
Having lost one daughter to leukaemia, Marion's other child was told that she would never be able to have children. However during lockdown, she received the best message a mother could possibly wish for.
Marion said, "My daughter and her husband had been trying for children for eight years but had been told it was impossible. They had started to consider adoption.
"But then during lockdown, we received a random WhatsApp photo of a baby scan saying, 'Guess what?' We are so looking forward to the arrival of their son, who they are going to call Ted. My other daughter would have been so pleased."
Marion will now receive a brand new Olivia Burton watch from Tic Watches, worth up to £200.
2 All clear for Richard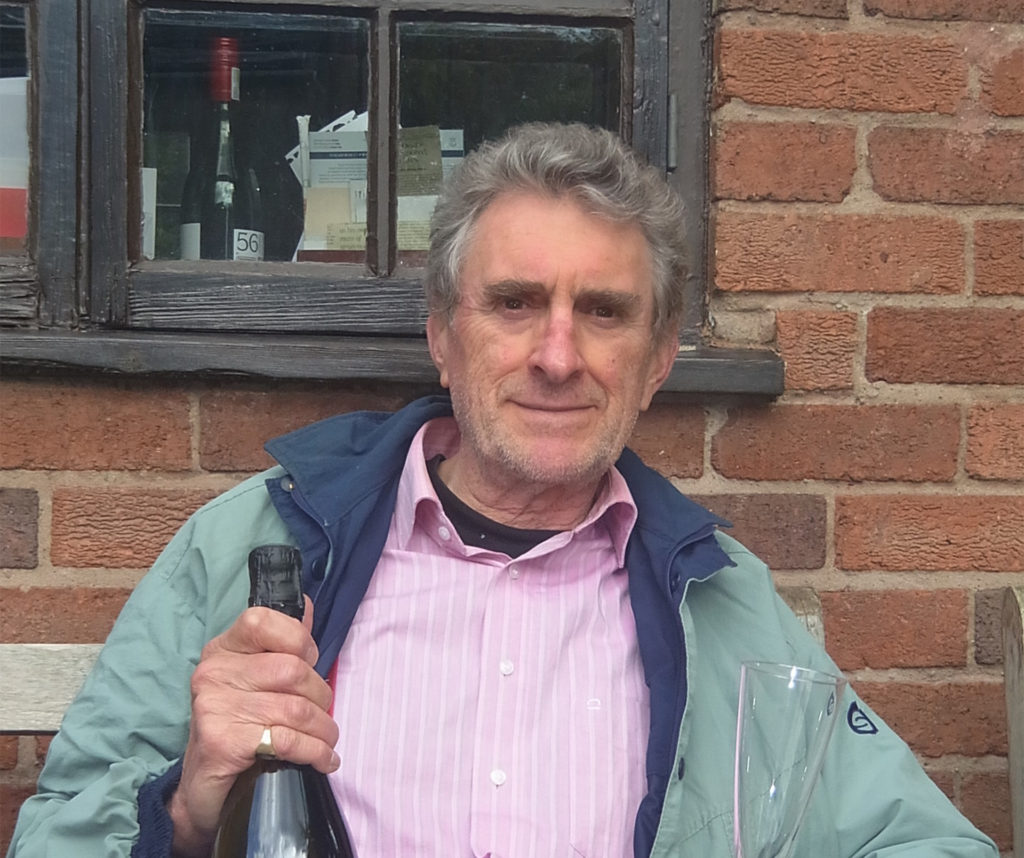 After living with cancer for over a year, Richard Davies (76), from Ashby de la Zouch, received the most incredible news from his doctor when he was given the all-clear. He says the moment will stay with him and his daughter forever, and they celebrated with a bottle of bubbly.
3 Love rekindled… after a dream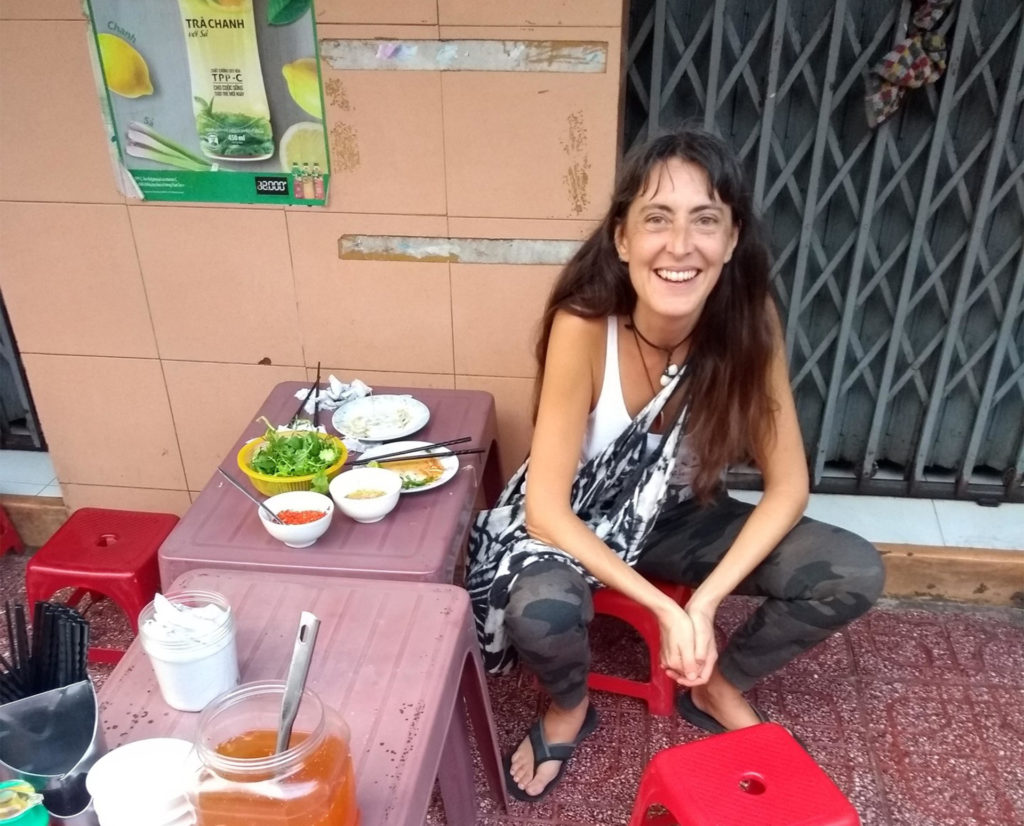 Cara-Jane Hunter's whirlwind tale of long-distance romance has all the makings of a Hollywood movie. In February, Cara-Jane (48), from Huntingdon, dreamed about an old flame – the "love of her life". So she texted him when she woke up.
"He then flew out to Vietnam to be with me for his 61st birthday! I couldn't stop smiling."
4 Third time lucky for Tiffany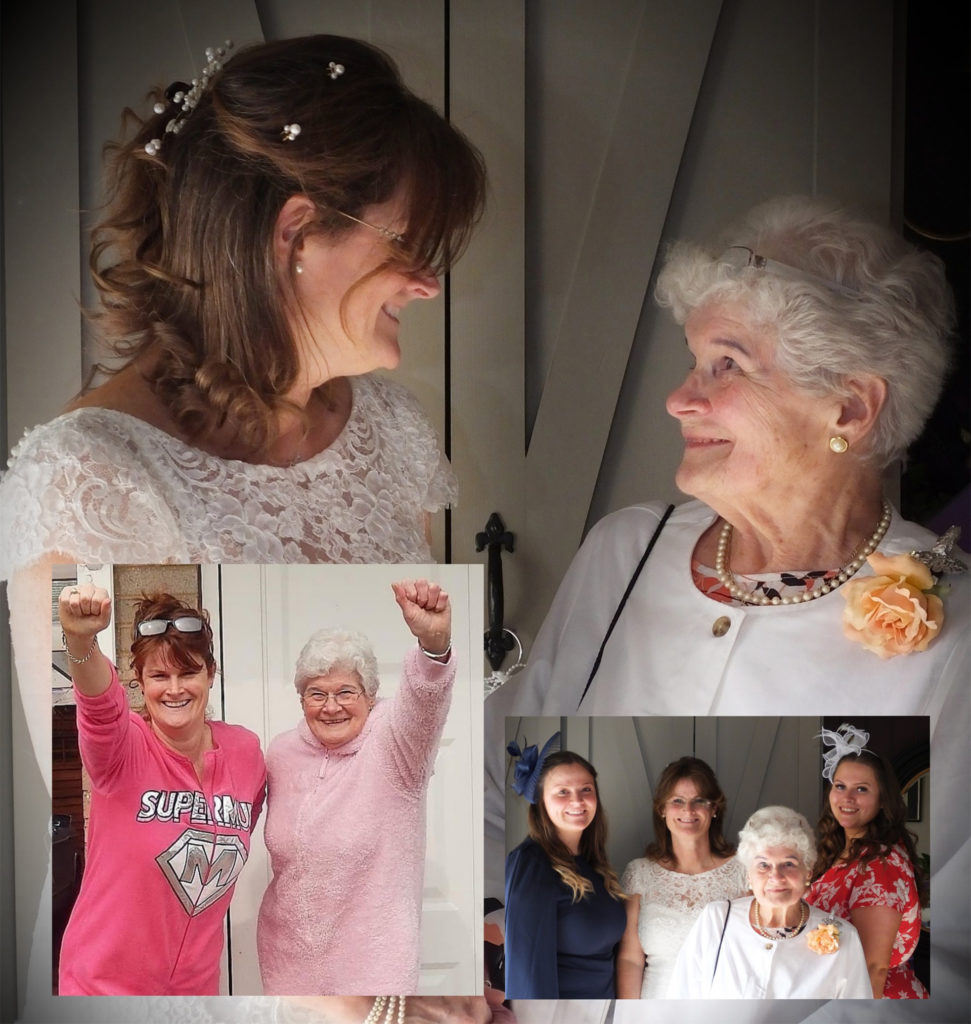 Tiffany Hodgson (52) from York had her wedding cancelled twice because of Coronavirus. However she eventually got the ceremony she had dreamed of – albeit with some drama.
"Third time lucky, we finally got married with all of my family there. However, my mum, who was recently diagnosed with cancer, collapsed at the dinner table and was rushed to hospital.
"Thankfully she was sent home later, so we could spend the evening of our special day all together."
5 Completing the course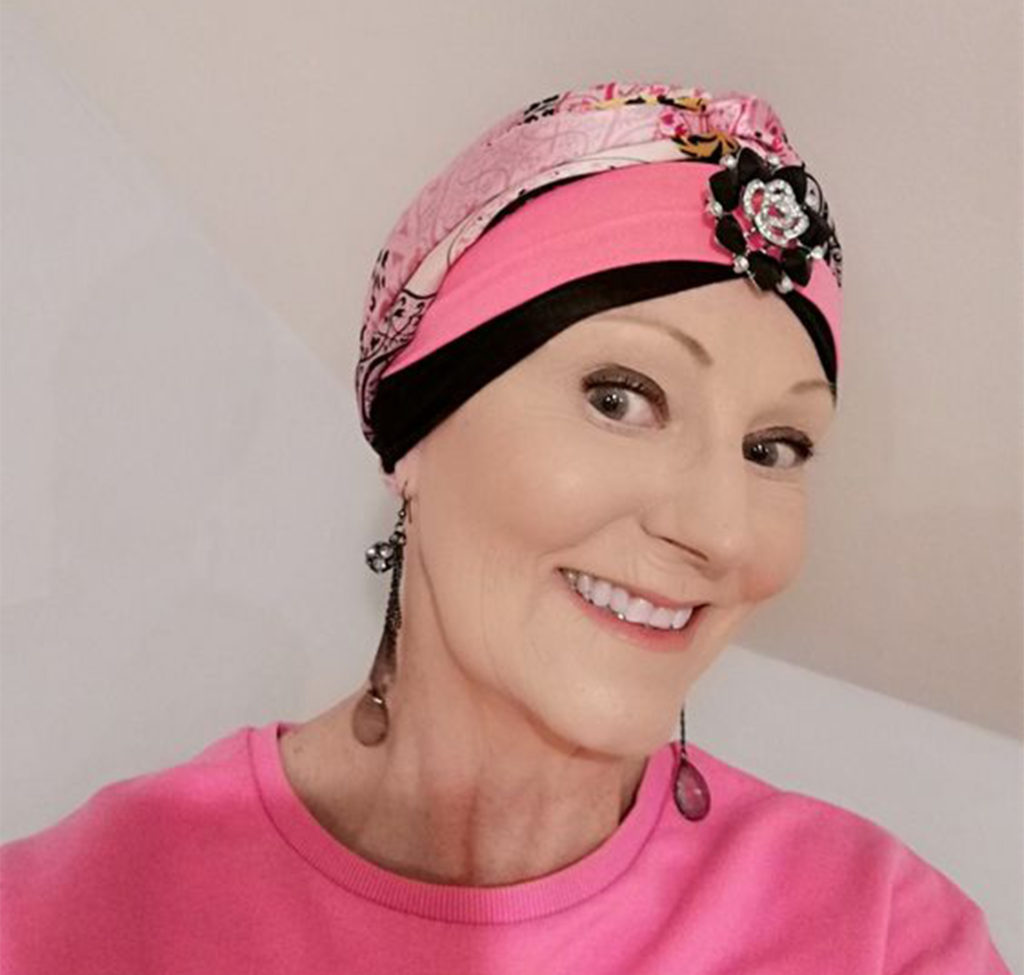 Sarah McIvenny (55), from Herne Bay, has had a tricky few years but had some brilliant news in July.
"I finished my cancer treatment, chemo and radiotherapy, and it's the best feeling in the world!"
6 Creating a magical experience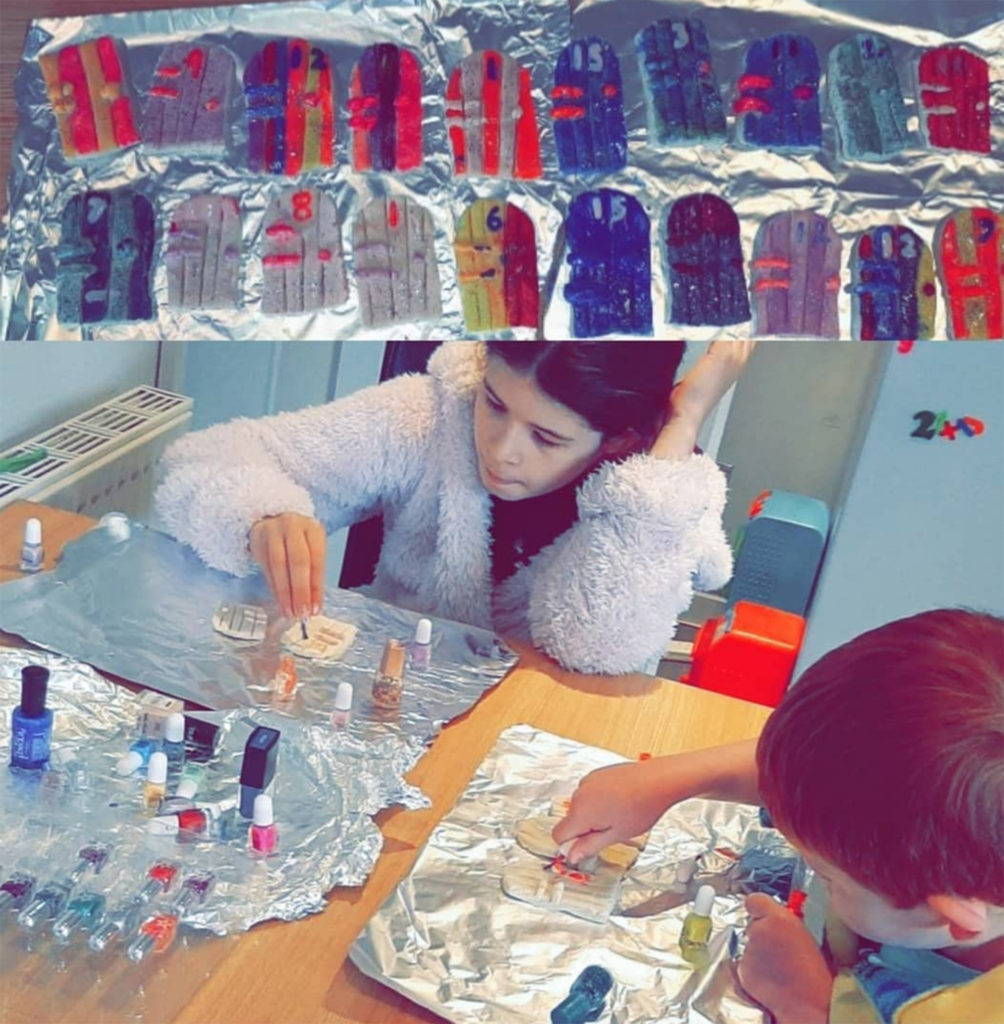 Rachel Smith (36), from Blackburn, and her daughter started a wonderful community initiative that brought smiles to the faces of all their neighbours.
"We created a fairy door trail in our local woods during lockdown as we thought it'd be fun for families when they couldn't do much else. Most of the community joined in and started making their own fairy doors. It was great to hear all the positive comments and see it become such a big thing."
7 Well done, lads!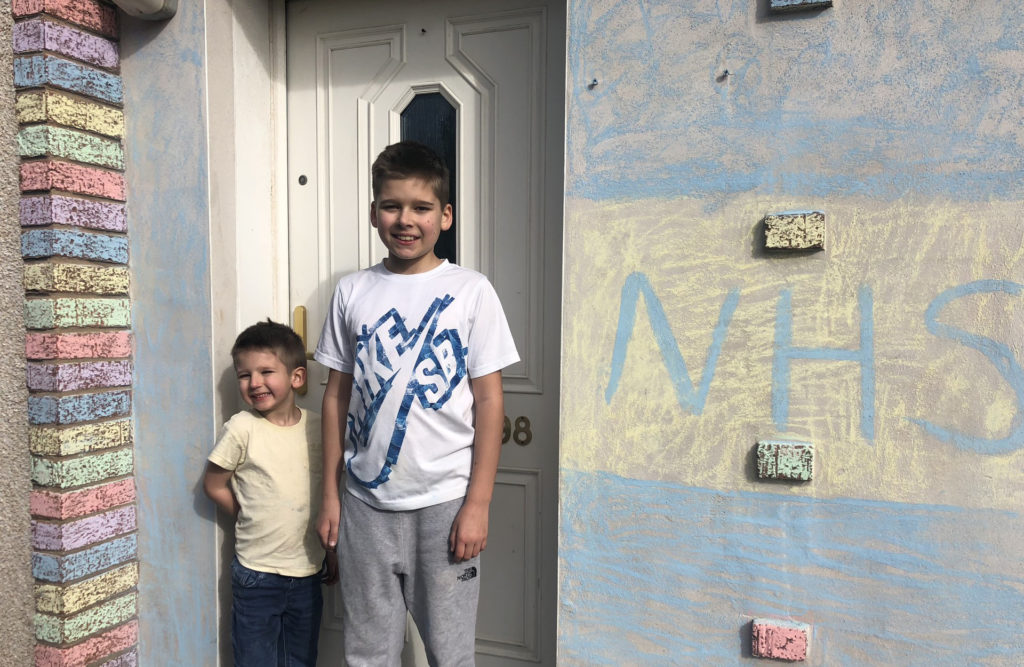 Iorna Lyons (39), from Glasgow, came home one day to a lovely surprise from her two sons, who wanted to express their thanks for all her hard work during lockdown.
"I arrived home from work after a stressful shift to be met by my two smiling boys, who had decorated the front of the house to show how proud they were of me, and to thank all of the other key workers."
8 A dinner to remember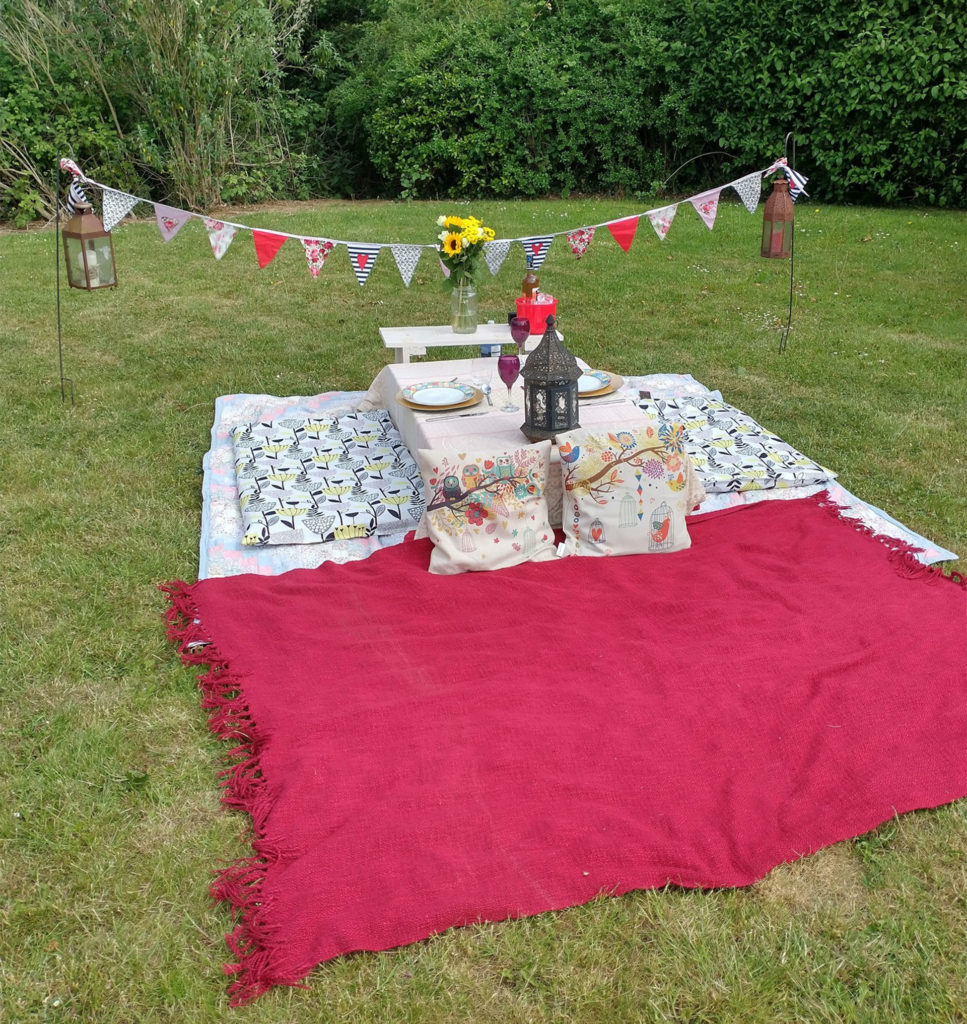 When lockdown meant Oliver Wheatley (31), from Hull, couldn't see his girlfriend for several months, he got creative to celebrate their anniversary.
"In a field near her home, I dressed up a wooden pallet as a fancy table, laid out blankets and cushions, and put lanterns all around. We then had a socially-distanced anniversary dinner with wine."
9 Well worth the wait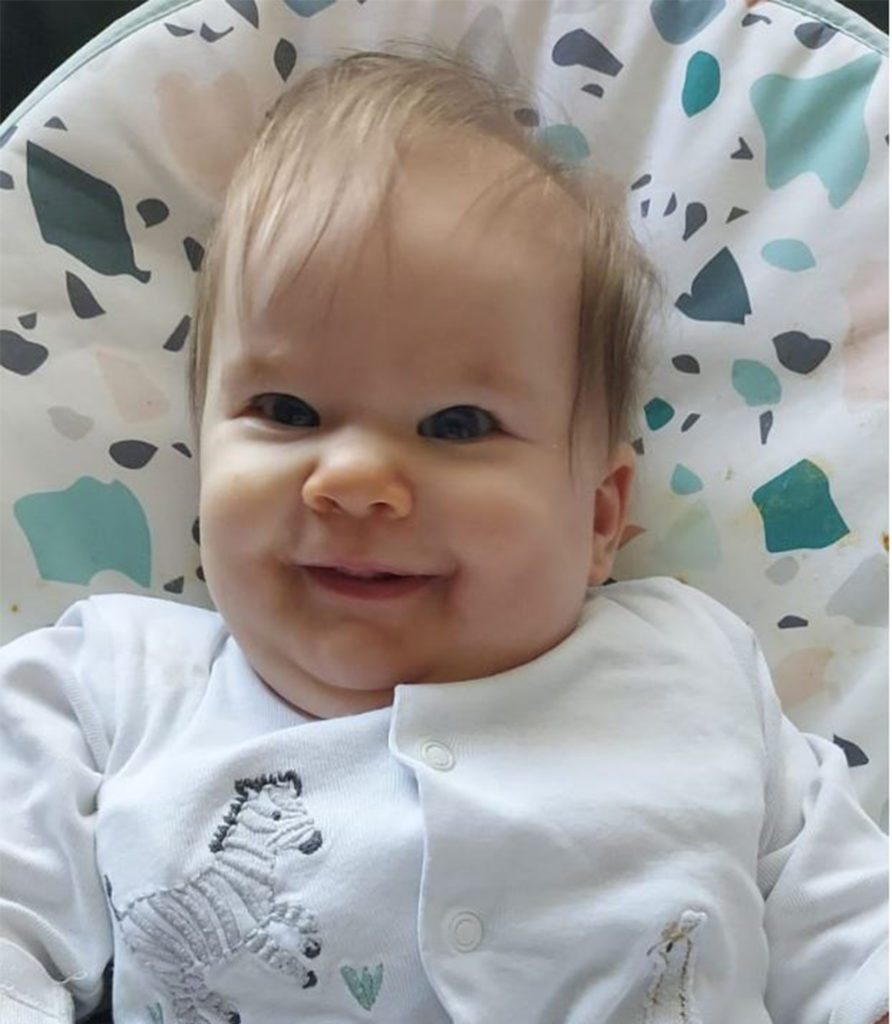 Christina Finlay (32), from Derry, shared her niece's incredibly difficult start to life – and how the tot overcame her hardship to provide her family with an incredibly happy moment.
"My beautiful niece, Katie May, was born during lockdown with hip dysplasia. She had to wear a harness until she was six months old. It was heart-breaking watching her trying to get comfortable, but when she finally got the all-clear and could take the harness off, she had such a massive smile."
10 A brilliant birthday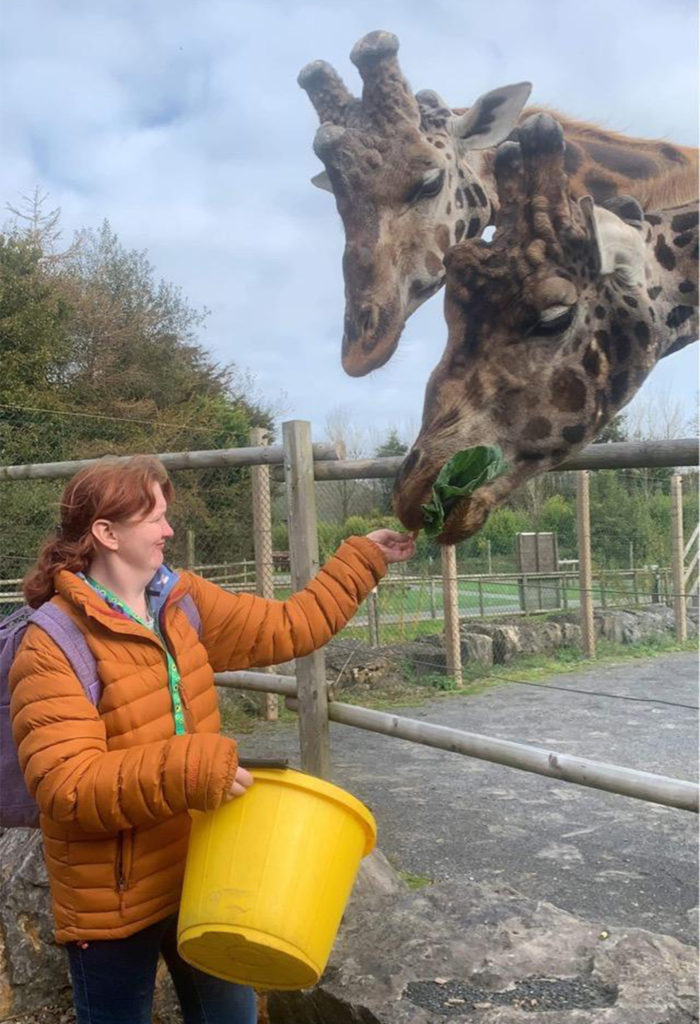 During lockdown, Julia Linsley (58), from Gillingham, wasn't able to see her eldest daughter, who is a young adult with autism. So she made sure their first reunion was a special one.
"After lots of testing, we were allowed to take our daughter for a special birthday treat for her wellbeing. We chose a giraffe feeding experience, which she found so amazing. Her response made our hearts soar!"
Highlighting the positives
Danny Richmond,  managing director at Tic Watches, said, "2020 has been an incredibly challenging year, and so we wanted to shine a light on some of the more positive moments.
"It was great to hear that Brits managed to find times to smile despite the pandemic, and we are delighted to provide our winner Marion with a brand-new Olivia Burton watch to commemorate her daughter's miracle pregnancy."
To see more of the best competition entries, visit: https://www.ticwatches.co.uk/blog/2020/12/20-brits-share-their-happiest-moments-of-2020/
And for more heartwarming news and stories each week, pick up My Weekly magazine!