My Weekly Latest Issue January 5
---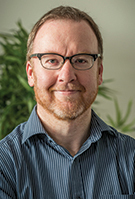 Now that the dust has settled on the rather curtailed festive celebrations, we're looking forward to an altogether calmer – I hope – 2021. There will still be some uncertainty in the months ahead, but one thing I can guarantee is that we will continue to bring you all the great reading you love in every issue of your magazine. We've already listened to your requests and added a new fiendishly fun crossword page (p35). But please do drop me a line to tell me what you enjoy in My Weekly, and what, if anything, you'd like to see more of. Enjoy the issue and have a great week!
Stuart Johnstone, Editor
My Weekly latest issue is on sale from January 5-12, available at supermarkets, newsagents and as a subscription. Take a look at what's inside…
Your Wildlife Calendar
Not to hang on the wall – to put into action in your garden! Find out how to help our native species month by month, by providing the right food, shelter and habitats.
Help! I Can't Stop Stockpiling
My Weekly agony aunt Helen Lederer advises a reader who confesses she's panic buying, but can't stop. Plus there's our friendly money and health advice pages too – every week in the magazine.
Improve Your Memory Today
We're all feeling a bit mentally fuzzy after weeks of eating up Christmas leftovers and not going out much. Let's start the new year by freshening up our minds and bodies, informed by the latest scientific studies. Also in this issue, we have 10 ways to lose 10lb, and Dr Sarah Jarvis tackles sleep apnoea.
The Glorious Telly Of 1971
Cast your mind back 50 years (yes, really!) as we revisit some of the great shows of the era. Fun and nostalgia – definitely the best antidotes to restrictions and January gloom!