Hidden Gems Of The British Countryside
---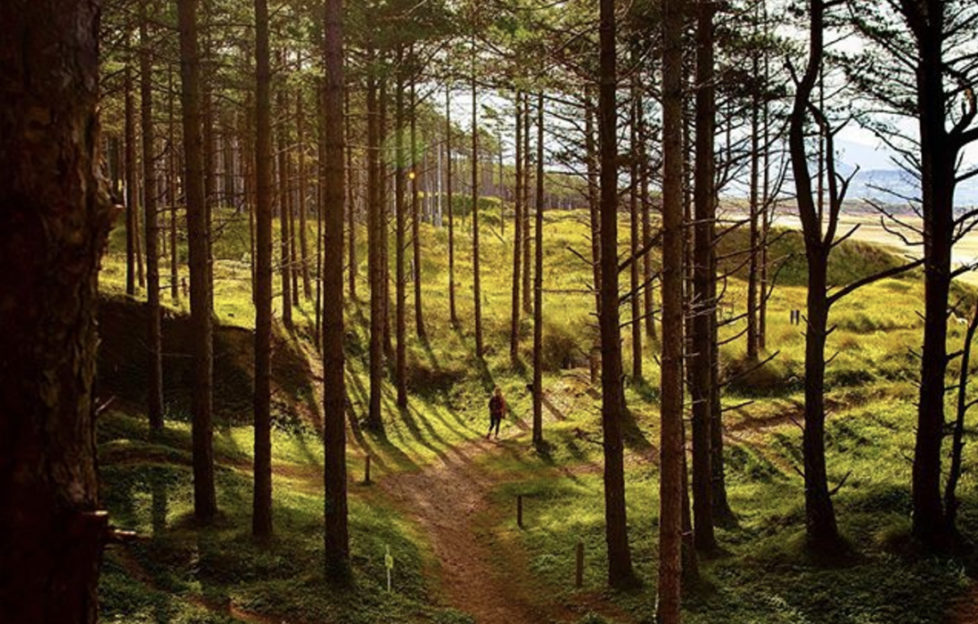 Pic: @alex.davies, Instagram
Here are the ultimate parks, forests, beaches and hiking trails for a socially distanced dose of nature this season – unveiled by shoemakers Clarks!
Life has undoubtedly been turned upside down because of COVID-19. From learning to bake bread to moving out of cities, adapting to the 'new normal' has seen millions of people in the UK find new ways to keep busy.
The stunning summer made getting outside a breeze. However in winter, getting that daily walk in suddenly feels less appealing.
Enter friluftsliv: a Norwegian concept that means "a commitment to celebrating time outdoors, no matter the weather forecast." And rightfully so. Regularly spending time outdoors in nature has huge benefits for our health and wellbeing. In fact, in a 2019 study, scientists found that spending just 20 minutes a day in nature reduces stress.
But with fluctuating lockdown rules, where can people get outdoors while social distancing this winter?
To find out, Clarks analysed more than 5,000 TripAdvisor listings and has revealed The Best Kept Secrets of the UK Countryside. From parks and forests to beaches and hiking trails, these are the nation's best places to get outdoors while social distancing.
These destinations have been ranked by the lowest number of reviews, but with the highest concentration of 5-star ratings to identify the most secluded but wonderful spots in the country.
Top 3 Beaches
Polin Beach, Caithness and Sutherland

Embo Beach in the Scottish Highlands
For those looking for a sea breeze, Newburgh Seals Beach in Aberdeenshire tops the list of hidden gems among beaches. With over 93% of reviewers giving it a 5-star rating, this location is typically brimming with seals popping their heads out of the water or basking on the sand.
One reviewer dubbed it a "spectacular sight". Another wrote, "On a bright autumn day, we almost had the place to ourselves."
Elsewhere, Bushfoot Strand in County Antrim is described as "one of the most beautiful beaches in Ireland". Elsewhere, the "wild and wondrous" Marske Sands Beach in North Yorkshire takes fifth place.
Top 3 Hiking Trails
If a more active day out is on the cards, the best hidden gem among the UK's hiking trails is Berwickshire Coastal Path in the Scottish Borders. At 8 miles long and an ascent of 500 metres, one reviewer described the walk as "a stunning stretch of coastline."
The county boasting the most hidden gems in this category, however, is Cornwall. Taking up 30% of our Top 10 Best Kept Secret Hiking Trails, the area is home to Lanhydrock and Respryn Circular Walk, described as "a real opportunity to contemplate". Meanwhile one visitor declared that Portmellon and Bodrugan's Leap Walk boasts "simply the best view in the world."
Top 3 Parks
Taking joint first position among UK parks are Silverburn Park in Fife and Southampton Common in Hampshire. They each have just eight reviews, all 5-star.
One reviewer describes the former as a "place of quiet enjoyment." Meanwhile Southampton Common is deemed "a remarkably peaceful place" despite its central location.
Top 3 Forests
For people seeking the pleasures of crunchy leaves underfoot, Anglesey Island's Newborough Forest is crowned the UK's Best Kept Secret Forest. Made up of sprawling woodland that opens onto grassy dunes and a beach, this spot with just 16 reviews, all 5-star, has it all.
Elsewhere, Lower Woods Nature Reserve in Gloucestershire offers the ultimate escape for wildlife lovers. Described as "a gem" and "not easy to find," this place offers sights of muntjac and roe deer in their natural habitat.
Places for everyone to enjoy, closer to home
Sebastian Edwards is men's business manager at Clarks. He said, "Devon and Cornwall are typically renowned for amazing stretches of coastline. This is certainly true. But for a quieter seaside stroll, our research showed that Scotland is home to seven of the top ten best-kept secret beaches in the UK.
"The analysis covers every county in the country, however. So there should be parks, forests, beaches, and hiking trails closer to home for everyone to enjoy while social distancing.
"Our Clarks stores remain closed for the second lockdown. However we're committed to helping our customers find their ultimate pair of boots online to enjoy the outdoors in this season."
Find out more about the Best Kept Secrets of the UK Countryside on the Clarks website.
Please enjoy public spaces, such as those listed, responsibly and in line with Government rules and advice.
This research was conducted between 30/9/2020 and 15/10/2020. The number of listings and reviews were accurate at the time of research.