Reading Between The Lines Podcast
---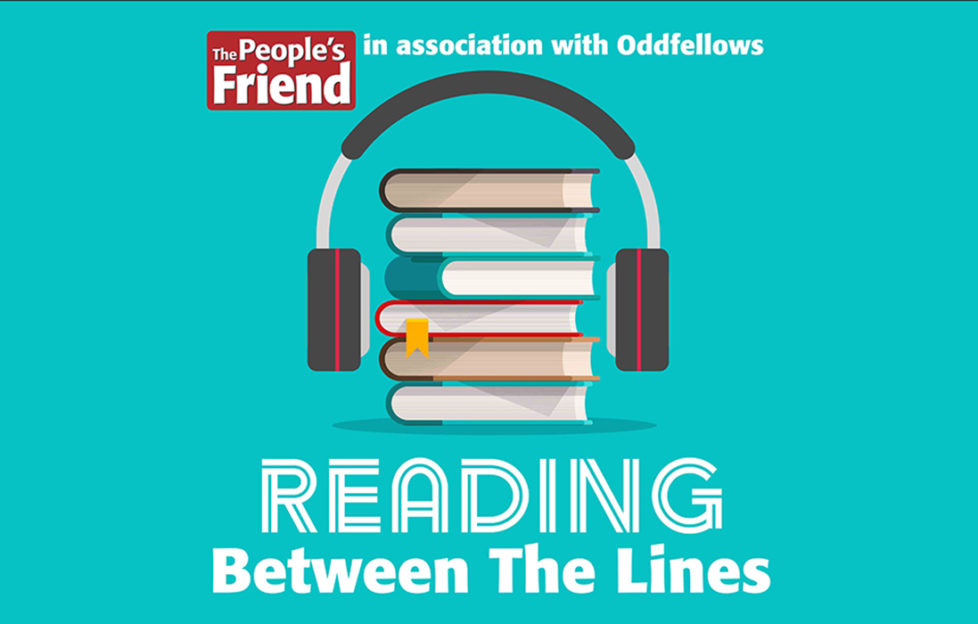 Our sister title The People's Friend  has a brand new fiction podcast. Whether you love to read short stories and serials, or like to write your own fiction, you'll find it fascinating!
The People's Friend turns 152 years old this month, and over the years they've built up a very impressive archive of fiction.
And now they're bringing that fiction to an even bigger audience with their brand new podcast, "Reading Between The Lines".
In each episode, the team pick out something new to read, and then get together for a little chat about it. It's fun and informative – even if the conversations don't always go to plan!
If you're a fiction fan, you won't want to miss it.
Make yourself a cup of tea, pull up a chair, and subscribe to "Reading Between The Lines" today.
What is a podcast?
A podcast is a bit like a radio show. But instead of listening to whatever is broadcast, you get to choose which shows to listen to, and when to listen to them. Think of it like "radio on demand"!
Subscribing to a podcast is usually free. You can access them on your digital device — most often your phone or tablet.
 How do I subscribe?
You'll need a podcast app. There will likely be one installed on your phone already (for iPhones it's the "Apple Podcasts" app). You can also use Spotify, Pocket Casts, Overcast or another podcast app.
Open your app and find a podcast you like. Do this by typing the name of the podcast into the search bar, or by using the "Browse" function. If you listen to the radio, lots of your favourite shows might be available as podcasts already.
Tap on the show you've found and you'll be able to read information about it, and see what episodes are available. You can play episodes here, too, but it's best to tap "Subscribe". That way, new episodes will arrive in the app's "Library" automatically as soon as they're available.
Now that you've subscribed, you can play available episodes whenever or wherever you like! 
Where can I find "Reading Between The Lines"?
To listen on an iPhone or iPad: https://podcasts.apple.com/gb/podcast/reading-between-lines-story-podcast-from-peoples-friend/id1542226917
To listen on an Android device: https://www.google.com/podcasts?feed=aHR0cHM6Ly9mZWVkLnBvZGJlYW4uY29tL3JidGwvZmVlZC54bWw%3D
To listen on Spotify: https://open.spotify.com/show/47woeEDZJzXQh5IdqpEdja
---
"Reading Between The Lines" is sponsored by friendship society the Oddfellows. For more information, visit https://www.oddfellows.co.uk/