Top To Toe Vegan Beauty
---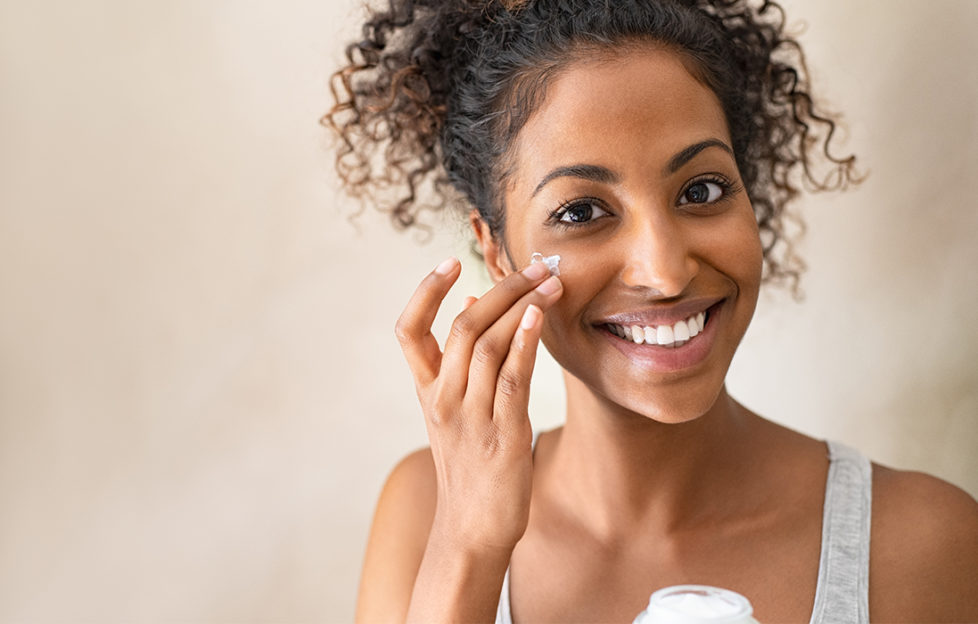 Pic: Shutterstock
With Veganuary in full swing, this year's challenge has already drawn the biggest response since the pledge began in 2014.
More than 440,000 people have already signed up for the 31-day vegan challenge – surpassing 2020's total of 400,000 – and sign-ups are continuing.
Whether you are embracing Veganuary for animal welfare, to help the planet or as a health choice, there's no need to make sacrifices on luxury when it comes to choosing vegan products.
Leading brands such as Tisserand Aromatherapy, Faith in Nature, FAACE, Peacci, Wild Science Lab, Floris London and Miller Harris offer a wide range of products that are completely vegan friendly.
Vegan Skincare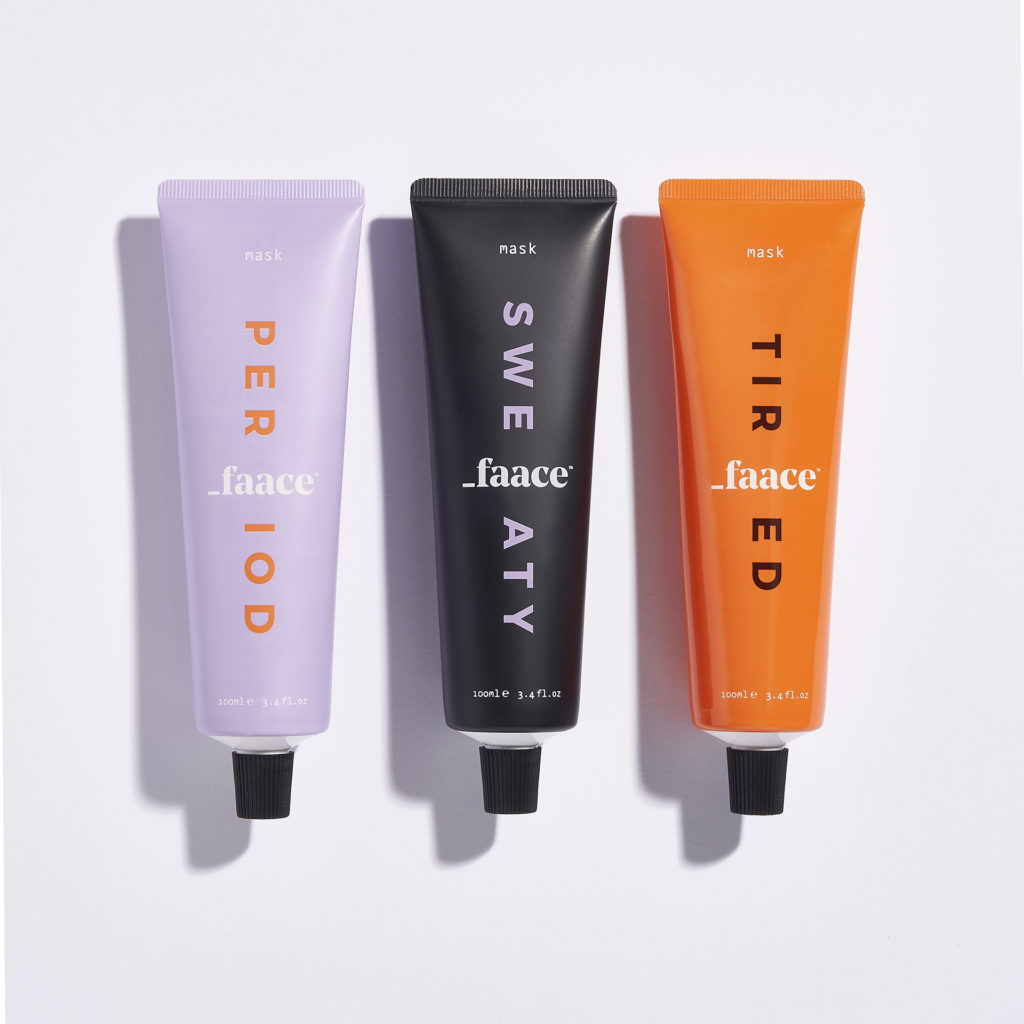 In their own words, FAACE is 'here to switch up the conversation, giving consumers a new way to shop for skincare and provide a solution to skin that's been disrupted by life.' Their capsule collection of face masks provides effective solutions to the most common skin problems, from hormonal spots to dehydrated complexions. All FAACE products are completely vegan and packaged in recyclable packaging, without the need for extra boxes or Cellophane. Choose from Period Faace, Tired Faace or Sweaty Faace – £22.50 (100ml), specifically designed to rebalance temperamental skin and prevent potential breakouts.
Available from: Liberty London, CultBeauty and wearefaace
Vegan Hair & Body Care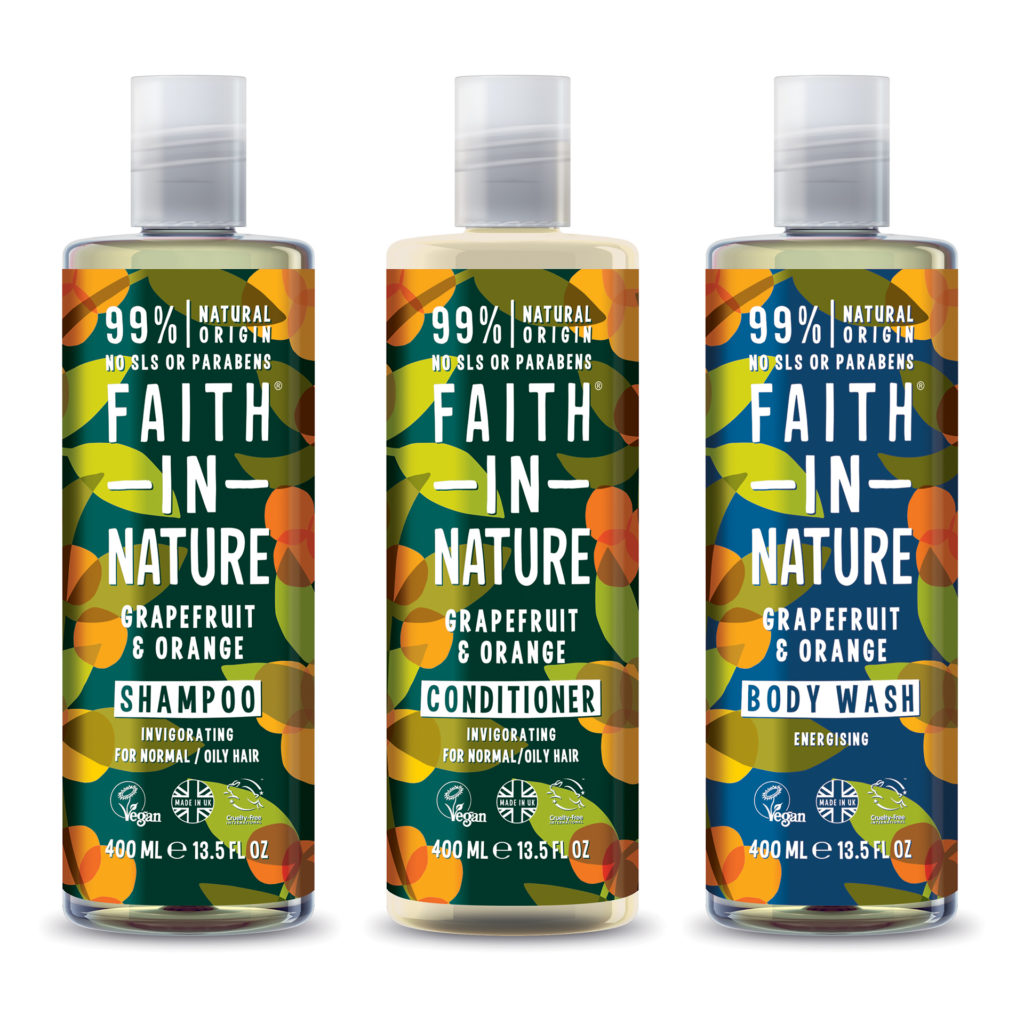 Established in 1974, Faith In Nature believe in harnessing the power of nature without harming it. From soap to shampoo, these products are free of harmful parabens and SLS. Instead they use only the highest quality, naturally derived, cruelty-free ingredients, which are of course vegan. Even the packaging is made from fully recycled and recyclable card.
Start the day right with Faith In Nature Grapefruit & Orange Body Wash, £5.79 (400ml), designed to refresh and leave skin soft and smooth. Beautifully scented with zesty grapefruit and organic orange, it gently cleanses without stripping the skin of its natural oils. Follow up with the Grapefruit & Orange Shampoo, £5.59 (400ml) and Grapefruit & Orange Conditioner, £5.79 (400ml), designed to gently cleanse and invigorate locks, leaving greasy hair feeling fresh and smelling great.
Faith in Nature products are available from retailers including Holland and Barrett, Boots, Sainsbury's, Waitrose, Amazon and faithinnature.co.uk
Vegan Haircare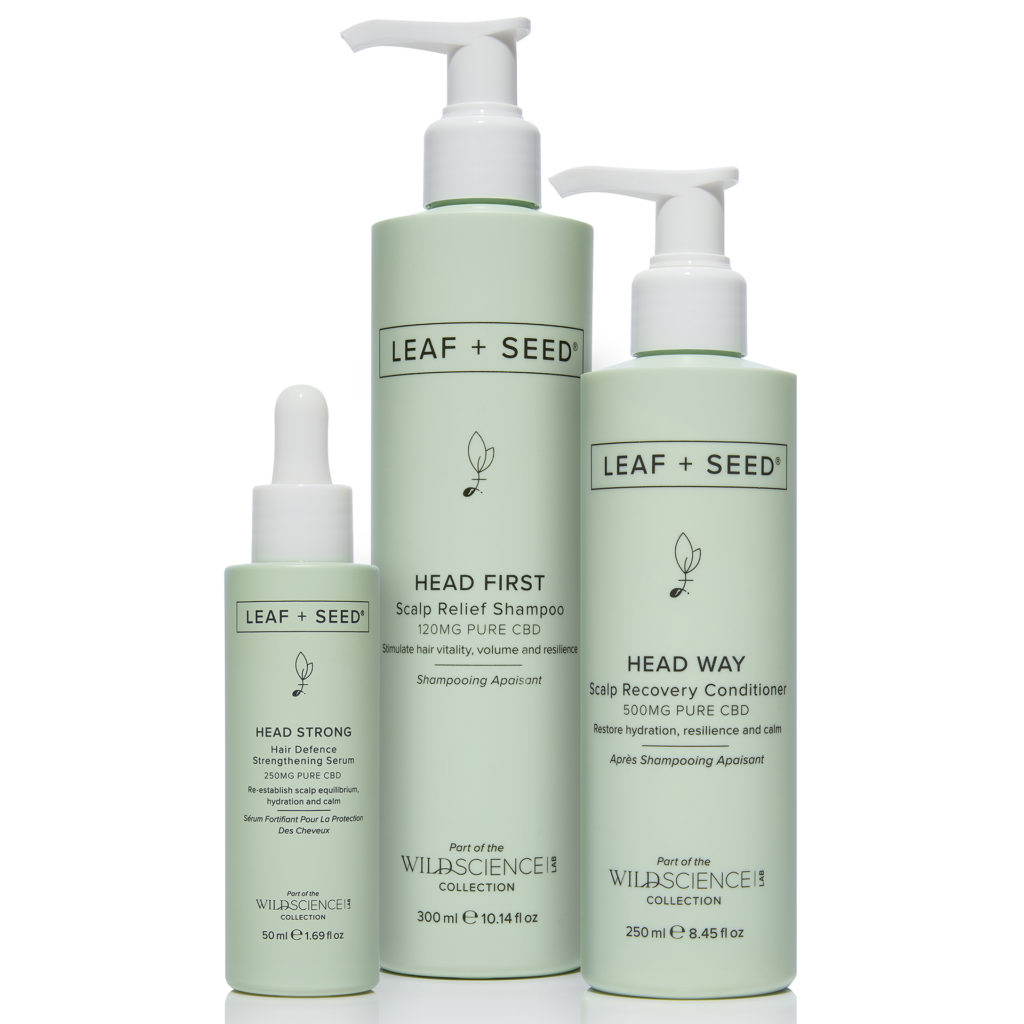 Zoe and Ali's Wild Science Lab is a British company. It was created following Zoe's personal battle with pregnancy-related hair loss and driven by a desire to innovate solutions. Combining their own industry experience with some of the most instinctive and dynamic experts in natural beauty, Wild Science Lab was born.
Founded on science, wisdom and creative expression, Wild Science Lab is committed to producing high-performance, botanical and sustainable products that are built on efficacy. All this while maintaining a continued promise of environmental responsibility.
Wild Science Lab use recyclable and part recycled packaging. Products are cruelty free, vegan and free from phthalates, parabens and silicones.
The three collections are
Head First – scientific, new to the market formulas with CBD for a soothed scalp and stronger hair
Root Planner – uses hemp seed (if you don't have an irritated scalp and just want glossy locks)
Fruit Boost – skincare for anyone looking for a radiant glow, even skin tone and texture, and to protect against environmental aggressors
Available from wildsciencelab.com
Vegan Nail Care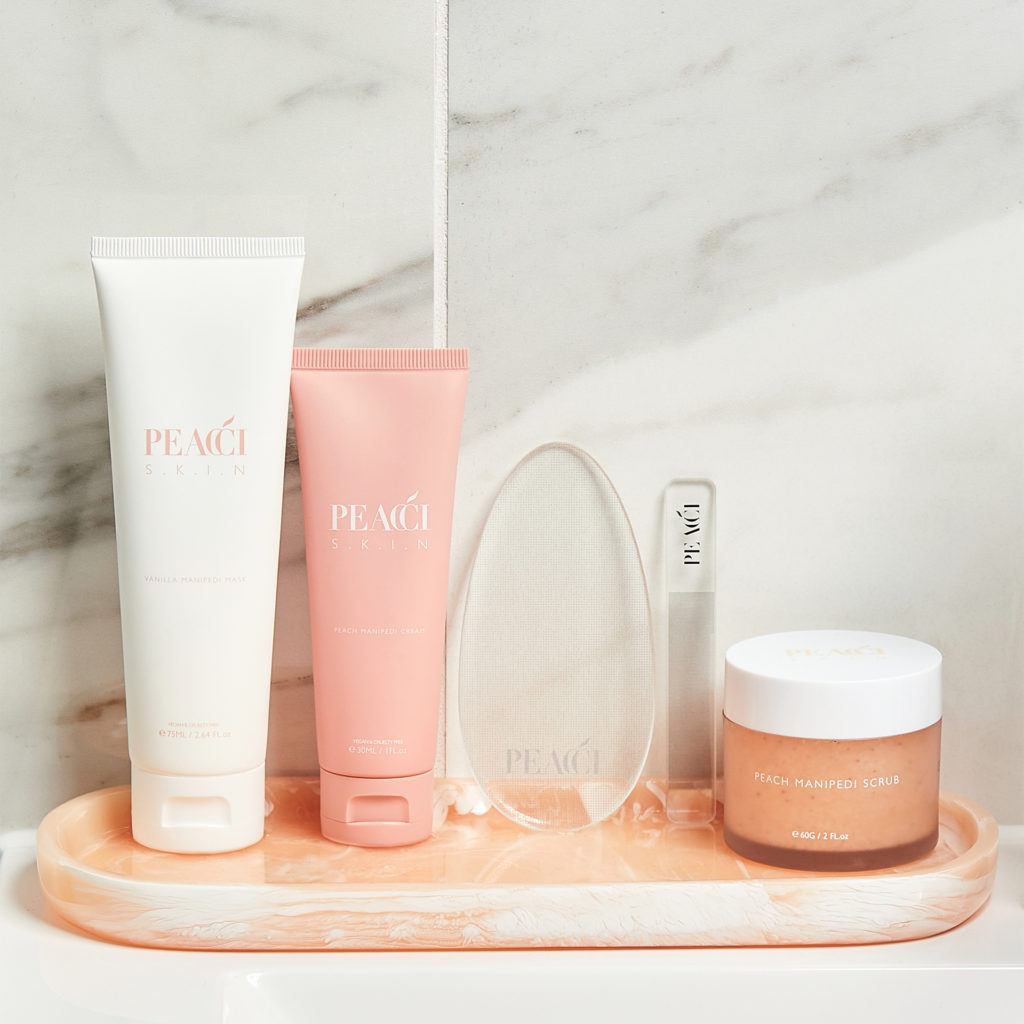 Peacci create professional quality products that are vegan and cruelty-free. Best known for their nail polish collection, the brand has since branched out into mani-pedi products introducing Peacci S.K.I.N. The new collection includes three main products:
Peacci Peach Mani-Pedi Scrub, £9.00 (60g)
Peacci Vanilla Mani-Pedi Mask, £15.00 (75ml)
Peacci Peach Mani-Pedi Cream, £7.00 (30ml)
There are also two, one-of-a-kind accessories; Peacci Smooth Foot File, £14.00 and Peacci Shape Nail File, £8.00. The range comes packed with highly beneficial ingredients and a full professional mani-pedi #PeacciPamper routine to follow, all sold in a chic reusable bag.
Peacci polishes and Peacci S.K.I.N is available from www.peacci.com
Vegan Wellbeing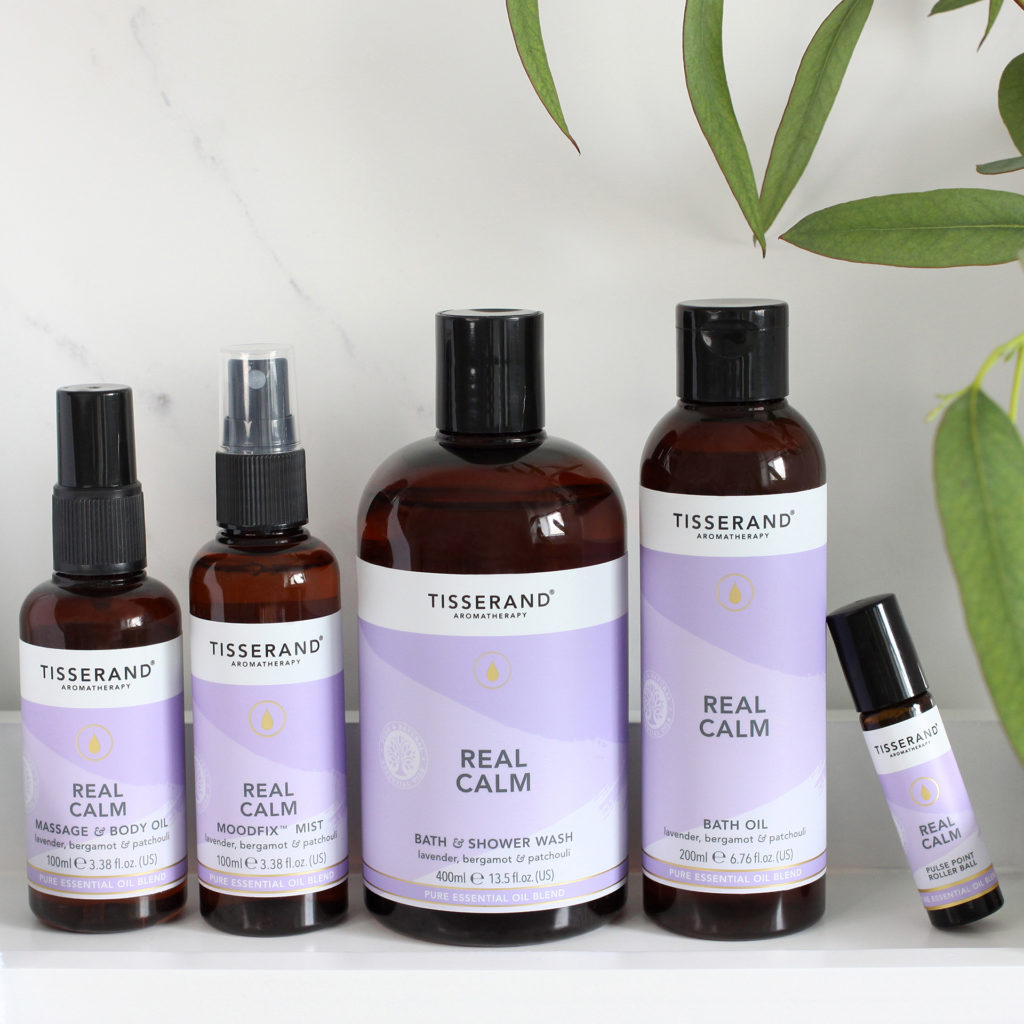 Tisserand Aromatherapy have been sourcing and blending 100% natural pure essential oils since 1974. It's fair to say that when it comes to wellbeing, they know their stuff. As members of The Vegan Society, Tisserand Aromatherapy ensure accreditation on all products, from the essential oils that form the core of the collections, to body wash and massage oils.
The latest addition to the Tisserand repertoire is the Real Calm range, a collection of little rituals, blended with lavender, bergamot and patchouli pure essential oils, designed to help you unwind and relax.
The Tisserand Real Calm Discovery Kit, £13.45, makes the perfect self-care treat for yourself or a loved one. Comprised of a Massage & Body Oil, Moodfix™ Mist and essential oil Rollerball, this miniature set encourages a sense of calm in all aspects of your daily life. Warm the body oil between your palms and massage your skin after a bath or shower. Then spritz the mist around your space, and use your rollerball on temples, neck and wrists to further enhance relaxation. For an everyday dose of serenity, start the day with the Bath & Shower Wash – £11.95 (400ml) with added geranium essential oil to balance the skin and mind. Completely free from parabens, harmful additives and any animal-derived ingredients, this vegan friendly, cruelty-free body wash inspires the senses from morning to night.
Real Calm Tisserand Aromatherapy: Available from Boots nationwide and www.tisserand.com
Vegan Fragrance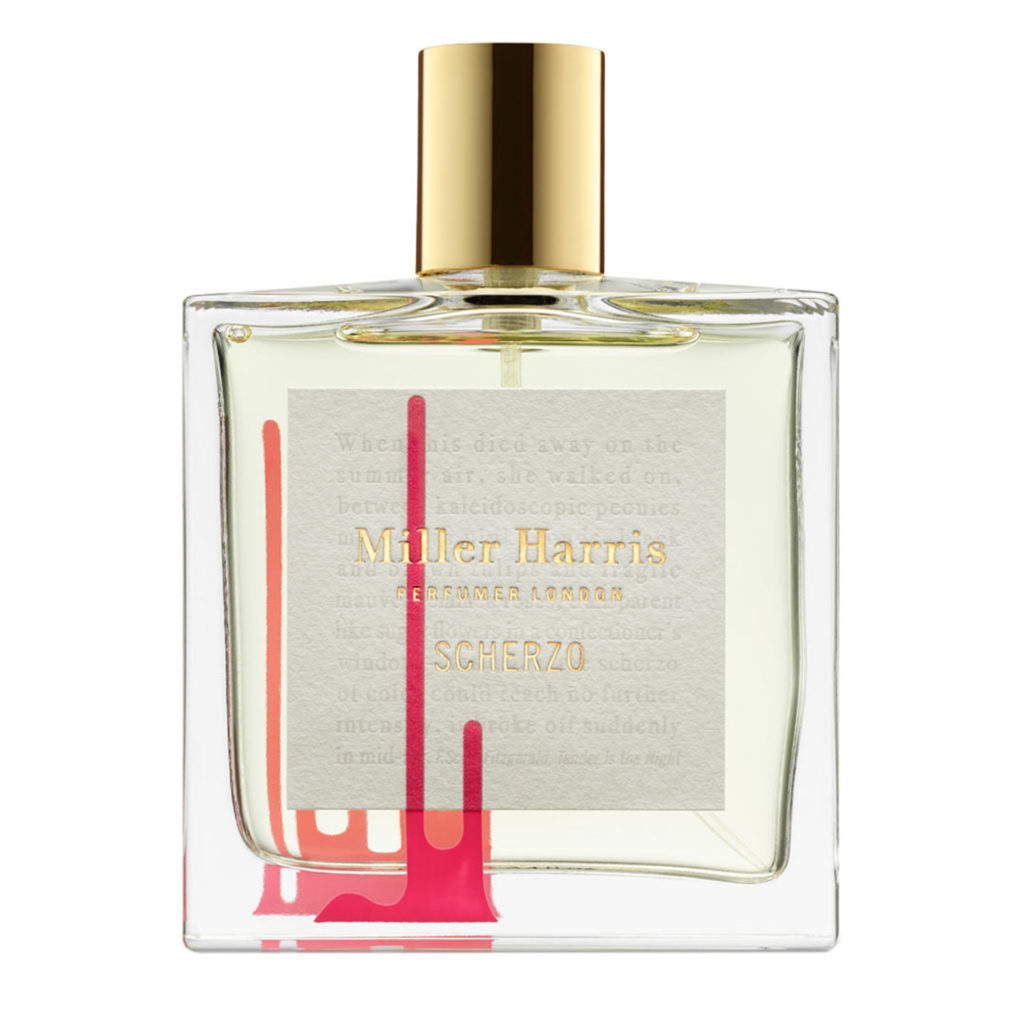 Miller Harris Scherzo Eau de Parfum – £150 (100ml)
Scherzo is a kaleidoscopic splash of intense colour and scent, opening up with hues of blood orange tangerine, bright purple davanna and golden olibanum resin. A mirror of angles and light transform to reveal bright yellow and white hues of narcissus flower and pittosporum. Deep, dark-red roses like love blooming mingle with rich patchouli, vanilla and Oudh wood. All this is sprinkled with a confectioner's window of sweet maltol to reflect a rainbow illusion, an intoxicating rush for the senses.
All Miller Harris products are vegan, free from phthalates, artificial colourants, parabens and formaldehydes. Miller Harris use high levels of natural raw materials.
Find Scherzo and many other vegan fragrances at millerharris.com
Floris London A Rose For… Eau de Parfum (£160, 100ml)
An oriental floral scent, A Rose For… Eau de Parfum places rose with notes of spice, sandalwood, oud and orris for a sensual scent that gives the refined fragrance depth. The fragrance is accompanied by the addition of a gold pen, allowing each owner to complete the individual naming of the scent.
Floris London fragrances are available from florislondon.com