6 Tips For Planning A Holiday Abroad In 2021
---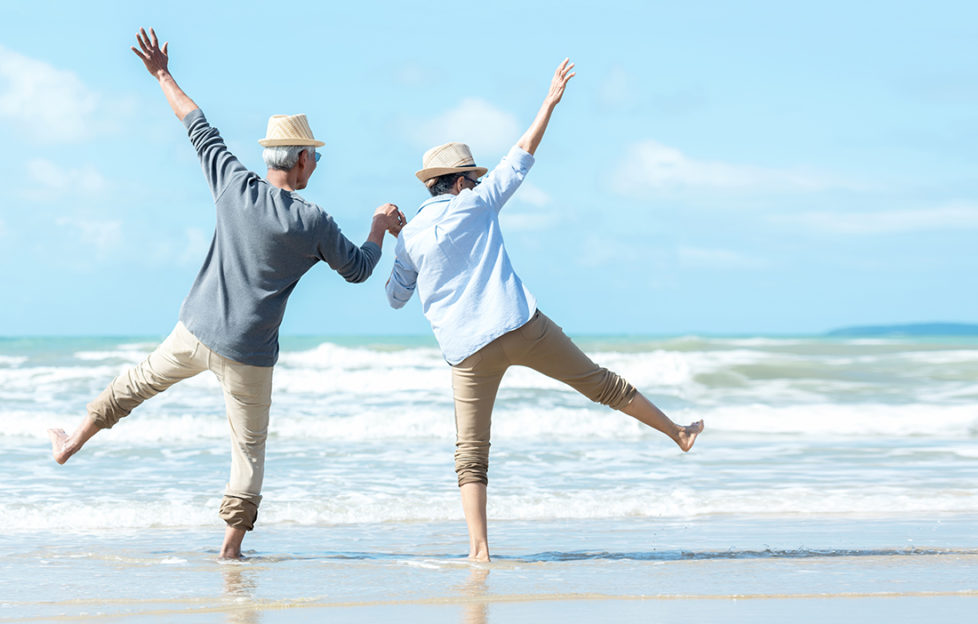 Pic: Shutterstock
With so much uncertainty surrounding travelling abroad next summer, travel experts from no-hassle car hire comparison site StressFreeCarRental.com have compiled a list of advice on how to effectively plan for a holiday abroad in 2021.
From early booking offers, contingency plans, and having premium insurance, the following tips will make sure Brits make the most of next summer.
Here are some tips from StressFreeCarRental.com to make sure that Brits have a great and stress-free holiday overseas in 2021:
Invest in the process
Now that we have more time to decide on their 2021 holidays, and with more emphasis on the next one after missing out this year, this is a great opportunity to really get into the research.
Have fun picking a couple of destinations, and research your shortlist extensively. In the research stage you should look at recommendations, search online forums, reviews and even get in touch with holiday providers and tourism boards to find out what's on offer.
You may discover new landmarks you wouldn't want to miss, along with figuring out the best areas to stay in, how you'll get about and the best time of year to visit. There's so much to explore in most destinations, so work what works for you, and enjoy exploring destinations online.
Use trusted agents
The value of a trusted travel company has never been more important. As travel restrictions continue to be dynamic, the role tour operators and agents play in the industry is vital. They have an opportunity to rethink the way they position themselves in front of travellers, and in doing so they need to bring back confidence and meet expectations.
The big themes from travel agents going forward is to have more knowledge, more transparency and more flexibility. Established agents that are ATOL and ABTA protected, and agents with good customer feedback and reviews are preferred and the safest bet for future bookings.
Get the best insurance
With the pandemic shelving many holidays, a large percentage of us are still searching for refunds.
Insurance is so important when it comes to cancellations like these, and this could be saved in the future by ensuring you are covered by a premium package. Many suppliers and policies now cover for COVID-19, such as cancellation cover if you test positive, a daily benefit if you have to self isolate abroad, or even the repatriation costs if you need to get home.
Have a contingency plan
Fail to prepare, prepare to fail is an age-old saying, but it rings true particularly at the moment. We advise you to prepare a contingency plan for all travel and holidays planned for the 2021 summer months. Whether that's switching to a possible staycation last minute, or just eying up a possible alternative hotel or resort at your preferred destination, it's important to cover all bases and make sure there is a back up.
Dream big
This is an important one, as we will travel again. And when we have more travel options post quarantine, we'll likely feel the urge to travel like never before. And we will probably need a good holiday, so make it one to remember.
Now's the time to embrace wanderlust and dream up a journey that you've always wanted to do. Whether that involves sightseeing a wonder of the world, an excursion such as a trek to Macchu Pichu, or the ultimate beach holiday in the Seychelles, this is a great time to find a bargain and take the next step in fulfilling a dream.
Look at early booking offers & flexible guarantees
Putting a deposit down during these uncertain times may seem optimistic as there is so much uncertainty around what travel will look like next year. But many booking agents and airlines are offering superb deals to incentivise early bookings, and there may well be a bargain to be had.
We need to remember that it's in the travel companies' interests to ensure the holiday goes ahead, so many also offer flexible guarantees to ensure you're not left out of pocket. Do your research properly, but getting in early might mean your money goes further.