My Weekly Special
---
Our latest Special is in shops now, and here's an advance peek at what's inside:
Time for a change – inspiring words from Ruby Wax and Sherrie Hewson
Get through winter, make this the 'year of you' and stay young forever! 3 cheering lifestyle features
New hobbies to try, from beekeeping to brewing
Budget beauty and your capsule spring wardrobe
100 new homestyle looks for every room in the house!
Campaign of the month: The wonderful work being done by homeless charities
Let's go veggie! Easy, delicious recipes
A lovely craft project – upcycle a sweater
How to be healthy at 50+ with Dr Philippa – this month she's discussing Parkinson's, angina, antibiotics and alcohol
Special health writer Karen Evennett has some suggestions for better sleep
Columnist Helen Mark witnesses the healing power of horses
A super puzzle section
Plus lots more…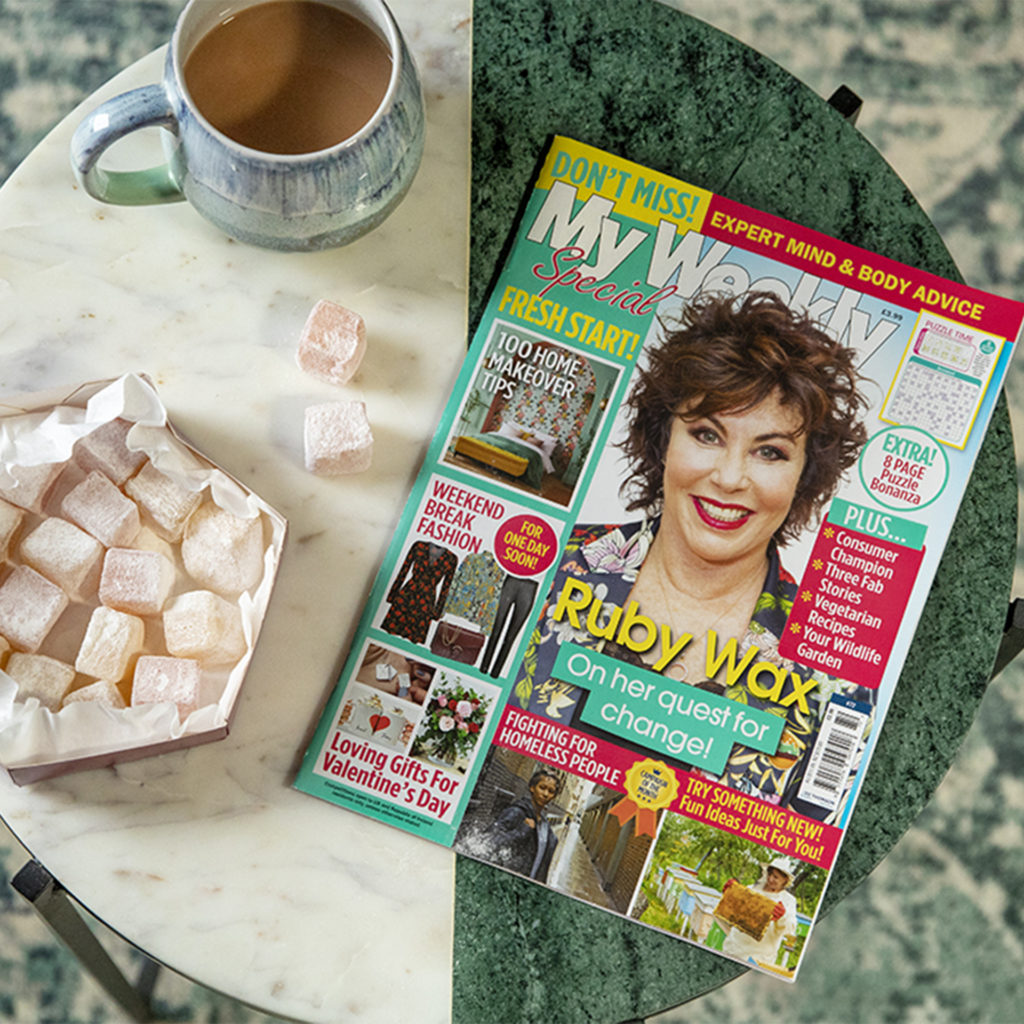 On sale from January 21, 2021, only £3.99!

---

Do you read My Weekly Special? We'd Love Your Help!
Whether you pick up the My Weekly Special occasionally, or never miss an issue, we'd love to hear your feedback!
Making assumptions about what customers want is a risky way to make business decisions. We work hard to gather information through research, and we're always looking for readers who are willing to share their opinions with us on a regular basis.
In order to do this, we have formed a partnership with RAM to create our reader panel; a way for us to measure our readers' opinions on editorial and advertising content in all of the My Weekly titles.
If you sign up you'd receive short questionnaires from us (don't worry, we aren't going to bombard you!) asking for your opinions via short email surveys.
How to join
It's really easy to join our reader panel. Just click here and complete your details. Rest assured we'll never do anything with your information other than ask for your participation in research.
We have one stipulation for participants: You must have a valid email address.
Thanks – we can't wait to her from you!