Claire McGowan | The Push
---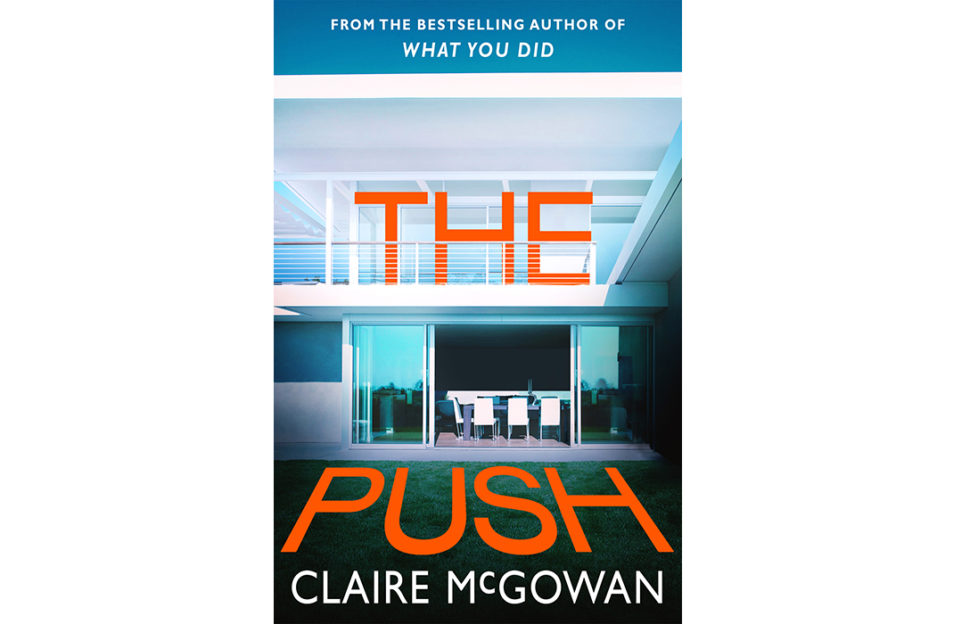 Claire McGowan, author of What You Did and The Other Wife, if back with a superb thriller about motherhood and murder. We talk to Claire about her latest release, The Push, and what she hopes the reader will love about it…
The Push
One party. Thirteen people. By 3.02pm, one of them will be dead.
The party should have been perfect: six couples from the same baby group, and their newborns at a luxurious house in South London. But not everything has gone to plan, and while some couples are here to celebrate, others have sorrows to drown.
DS Alison Hegarty, herself struggling to conceive, is called in to investigate what seems to be an accidental fall from a balcony, and finds the new parents have a lot to hide. Wealthy Ed and Monica show off their newborn while their teenage daughter is hidden from view.
Hazel and Cathy conceived their longed-for baby via an anonymous sperm donor—or did they?
Anita and Jeremy planned to adopt from America, but there's no sign of the child.
Kelly, whose violent boyfriend disrupted previous group sessions, came to the party even though she lost her baby.
Rahul and Aisha, who had an arranged marriage less than a year ago have yet to find out everything about each other.
Then there's Jax, who's been experiencing strange incidents for months, almost as though someone's out to get her – and her younger boyfriend Aaron.
And finally there's Nina, the group's facilitator, who seems to see through all of them – and whose strong opinions have caused tensions.
As DS Hegarty attempts to untangle the many lies, only one thing is clear: the fall was no accident. It was murder.
The Push by Claire McGowan was realeased on November 12 (Thomas & Mercer, £8.99) and is available now from Amazon.
---
Claire's tips for aspiring novelists and what she's working on now…
When did you first start writing fiction?
I think I started almost as soon as I started reading – I definitely remember starting a book when I was nine. I wrote about three pages of it! I always read lots as a child, and had dozens of notebooks with ideas, titles, and character names.
Tell me a bit about your journey to getting your first novel published?
I was lucky in that it was relatively easy. I had written a novel over several years in my twenties, and started sending it out to agents, which took forever. As I'm a very impatient person, I wrote another one in four months and on the day I finished, a friend happened to send me the details of a writing competition which closed that same day. I hurriedly sent my new book off, came second, got an agent and sold the book! I still haven't sold the first novel, but I hold out hopes!
What inspired the idea for your first novel? 
The idea for my first published book was actually a dream I had – it was so specific and detailed that when I woke up I reached for a notebook and wrote down as much as I could remember. That hasn't happened for a few years so I think I need to train my brain to have more useful dreams.
How did you feel when you heard the news that your first novel had been accepted for publication?
I was astonished – I had been on my way in to talk to my boss about reducing my hours at work, and instead I walked into her office and handed my notice in. That was a pretty good feeling! It was something I'd dreamed of all my life and suddenly it was coming true.
Tell me about authors who inspire you and books which have made a particular impression on you…
I love any books that are gripping but also well-written – writers like Donna Tartt, Erin Kelly, Harriet Lane, Sabine Durrant, Tana French, who managed to do both – they really inspire me. I also read a lot of Stephen King and Agatha Christie as an impressionable teenager.
What do you hope readers will love about the latest book? 
My new book, The Push, is my fifteenth and it's about a murder in an ante-natal group. I hope readers will enjoy the interplay of the characters, who are all wildly different and only drawn together by the baby group, as well as the mystery of who died and why, and the careful reconstruction of who saw what on the day of the murder, from several different viewpoints.
What tips would you give to aspiring novelists?
My best tip is to separate out your editing brain and your writing brain. When I'm writing I never delete anything, and I try to write a certain number of words every day, instead of aiming for a certain period of work time. 500 is a good place to start, going up to 1,000 words a day. You want to get into a playful, creative frame of mind where you don't worry too much if what you're doing is good or what anyone else will think of it – this is just a first draft.
Where do you find your writing inspiration?
It could be anywhere – trends, conversations with friends, eavesdropping on people talking, articles, news stories. I usually have several new ideas per week, but of course no time to work on them all!
What's next? Are you working on another book?
Yes, I have already finished my next thriller which is about wrongful convictions and Death Row. I've also just finished another radio drama, which is something I've recently started doing, and am really enjoying. I also have a more 'literary' novel brewing, that is, one where no one gets murdered! At the moment I'm working on a lot of different projects, which is great, but keeping me very busy. I've had no time to stop in lockdown!