Asking For A Friend | Andi Osho
---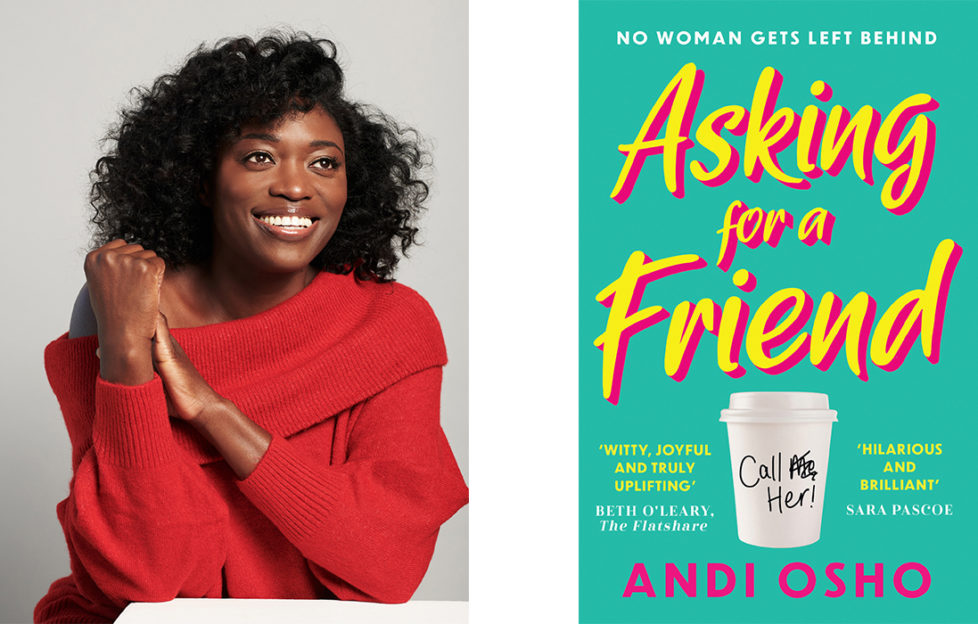 REVIEWED BY SARAH PROCTOR
Fasten your seatbelt for an entertaining, bumpy ride through the London dating scene!
Take three sassy girl friends, all lugging so much relationship baggage it's amazing they're still functioning. And emotionally, maybe they're not…
Jemima, a novelist, is struggling to rewrite her third book in the series. Romantic past: Miles, who texts and calls regularly despite her furious brush-offs. Romantic strategy: bolt at any hint of trouble or commitment.
Meaghan is a showbiz agent who represents comedians, and also her friend Simi, an aspiring but fragile actress. Romantic past: devastating affair with a married man. Romantic strategy: physical no-strings relationships only, and The Plan…
Simi, the actress, is a gentle, sensitive soul. Romantic past: a string of disastrous relationships in which she tried too hard to please. Romantic strategy: jump straight in and believe this is The One.
Rebellion, jealousy and deep betrayal
After rescuing a heartbroken Simi from her latest ex's flat, the girls hatch a plan to break her destructive cycle… by approaching more suitable men on her behalf. In fact it will be a three-way arrangement, each targeting dates for the others.
Having set all this up, Osho relaxes into some humorous, nuanced accounts of their inevitable mis-matches. The flaws of the hapless men drawn into "the game" quickly become apparent, but unexpected good qualities also shine through. Like Jemima, I ended up enjoying her breakfast-for-dinner date at off-the-wall restaurant Cereal Offenders, even if it was clear that breakfast-for-breakfast was never on the cards!
But as Simi (finally!) begins to develop some self-awareness, darker motivations come into play. Will the girls' friendship survive rebellion, jealousy and deep betrayal?
Amid all the tension, Jemima's cynical comments and observations made me laugh out loud more than once.
Meagan is the youngest, loudest and fiercest of the three… but ultimately, when everything is hanging in the balance, she shows she can also be the most forgiving. But does her change of heart come too late?
Lively, funny and emotionally intelligent
At the start of the book, I felt disbelief that Jemima would cut short her holiday in the US to help comfort distraught Simi for the umpteenth time.
By the end, I felt envy and admiration for the incredible bonds between the trio – and their patience in encouraging each other to face up to their issues.
A lively, funny and ultimately emotionally intelligent read.
Asking For A Friend by Andi Osho is published by HarperCollins, RRP £8.99
More stories of female friendship and emotional drama: