The Winter Promise | Rosie Goodwin
---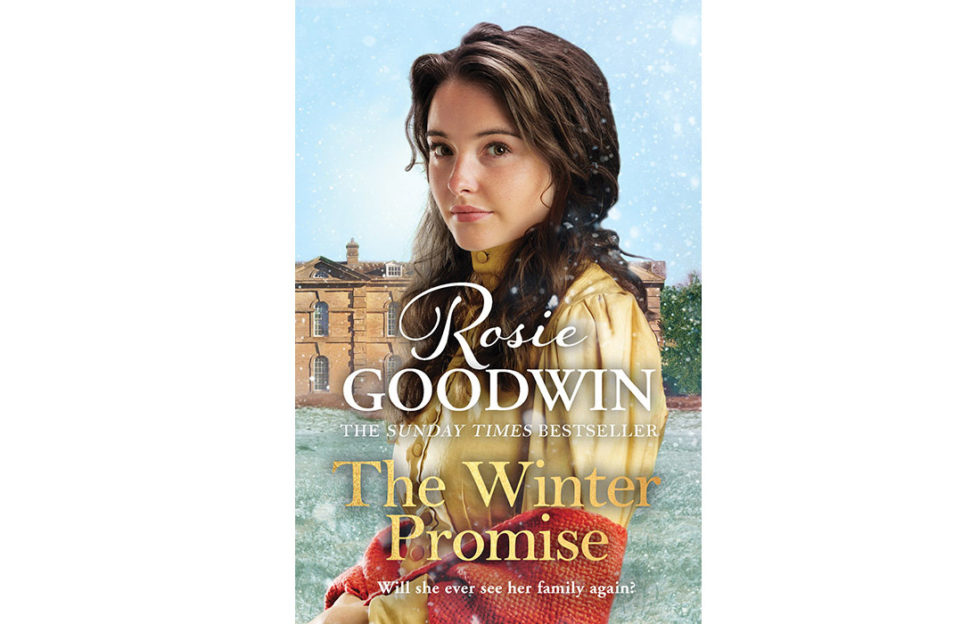 REVIEWED BY KAREN BYROM
Visit www.karensbookbag.co.uk for the chance to win a copy of this super saga!
When an author has 35 titles to her name, is a Sunday Times best-seller, and is the only writer to be entrusted to write sequels to some of Catherine Cookson's best-loved novels, you know you've got a winner in your hand when her latest book arrives.
The blurb looked so promising, I couldn't wait to dive into this one.
The story opens in 1850, when Opal Sharp finds herself and her younger sibling suddenly orphaned. She is determined to keep the family together, but when she and the two littler ones are struck down by the illness that claimed their father, her brother Charlie takes matters into his own hands. Unable to afford a doctor, and unwilling to see his younger siblings die, he takes them to the workhouse to be treated and cared for.
Opal is devastated
When Opal recovers and finds out what Charlie has done, she is devastated – especially when she discovers that she has no way of getting little Jack and Susie back. Jack has died and Susie has been sent to a new home.
Now there are just her and Charlie left to face the world – and well-meaning Charlie soon gets them into more bother when he gets on the wrong side of the law and is transported to Australia.
But Opal is determined to find some way to reunite the remains of her small family. Taking a job as a live-in maid with the affluent King family solves her immediate survival prospects, but just what are son of the house Henry King's intentions towards her?
Opal will need all her wits about her if she is to survive and thrive, never mind track down her missing siblings.
This story has everything you could want from a historical romance! It's fast-paced and enthralling as the narrative alternates between the adventures of Opal in London, Charlie in Australia and Susie in her grand adopted home. The different settings give a real flavour of life in the mid-nineteenth century for the poor, the rich and the unfortunate.
Opal's gutsy determination reminds us there's always a way to attain our goals, no matter what pitfalls lie in our way. Whatever life throws at her, she picks herself up, dusts herself down and moves on – a worthy heroine for this super exciting saga.
The Winter Promise by Rosie Goodwin is published by Zaffre, RRP £7.99, and available from Amazon
---
Win a copy!
In conjunction with the publishers and Karensbookbag, we have five copies of The Winter Promise to give away. For details of how to enter, just visit karensbookbag.
Good luck everyone!