Most Romantic Movie Clips… How Many Do You Know?
---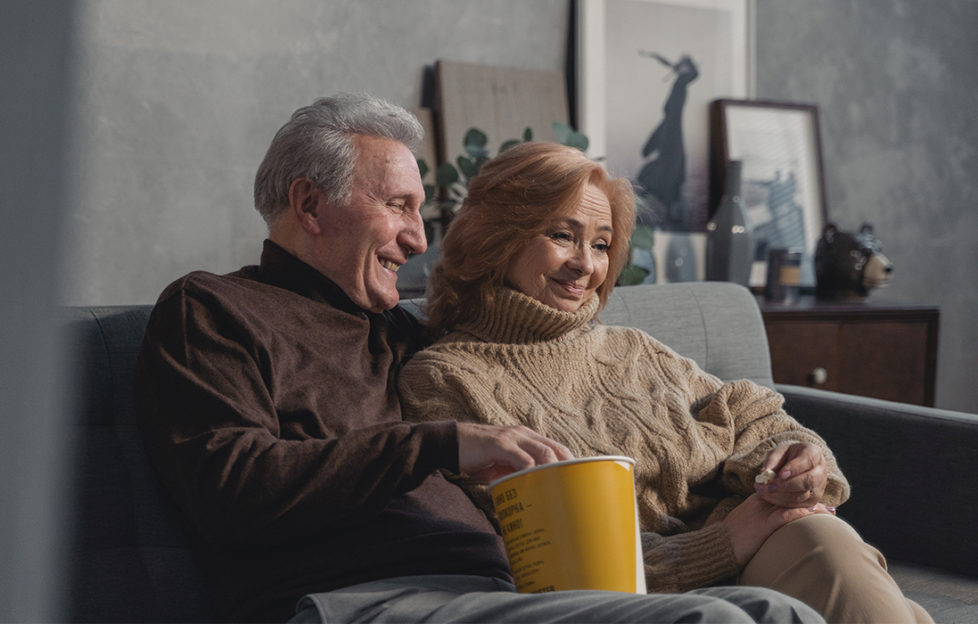 From epic kisses to emotional declarations… Romantic scenes in films make up some of the most memorable moments in movie history.
We may not be able to celebrate Valentine's Day in the usual way this year, but a movie night is absolutely possible. So here's a top 10 of romantic scenes, some from movies you may not have seen, to inspire you.
Luxury holiday company Kuoni has trawled through hundreds of famous romantic film scenes to discover which are most loved by the public. YouTube 'like' data was analysed to pinpoint the most popular scenes, based on positive reactions.
Top of the list – a joyful high school serenade
The data shows that the Can't Take My Eyes Off You singing scene from 10 Things I Hate About You was the most loved romantic scene. Heath Ledger's character joyfully serenades Julia Stiles on their school bleachers before leading security on a merry dance.
In second place is another musical clip. Ryan Gosling's character memorably sings You Always Hurt the Ones You Love to Michelle Williams in the 2010 film Blue Valentine. The kooky clip has a 99.1% positive reaction.
The ending scene of The Wedding Singer, which is at seventh place, aptly also features a musical number. Adam Sandler sings Grow Old With Me to Drew Barrymore on a plane.
The opening sequence of Up is the only clip from an animated film to make it into the top ten. It's placed as the third most popular romantic cinema moment.
The emotional scene which shows a montage of the life of Carl and his wife Ellie together is a well-known tear-jerker. It has millions of views online and 98.5% positive reactions.
Perhaps surprisingly, the 1990s seem to be best decade for romantic films. Four of the top 10 films – 10 Things I Hate About You (1999), The Wedding Singer (1998), You've Got Mail (1998) and Titanic (1997) – were made in this decade.
Interestingly, Ryan Gosling also appears twice on the top 10 list. He stars as the romantic lead Dean in Blue Valentine (second place) and womanizer Jacob Palmer in Crazy Stupid Love (fifth place).
10 Most Loved Romantic Scenes On Film
10 Things I Hate About You (1999) – "Can't Take My Eyes Off You" singing scene – 99.3% positive reactions
Blue Valentine (2010) – "You Always Hurt the One You Love" singing scene – 99.1% positive reactions
Up (2009) – Carl and Ellie life montage – 98.55% positive reactions
A Walk To Remember (2002) – the bucket list scene – 98.54% positive reactions
Crazy Stupid Love (2011) – Dirty Dancing lift scene – 98.43% positive reactions
500 Days Of Summer (2009) – running round Ikea scene – 98.41% positive reactions
The Wedding Singer (1998) – Grow Old With Me singing scene on a plane – 98.39% positive reactions
Bridget Jones Diary (2001) – Bridget and Mark Darcy's kiss in the snow – 98.18% positive reactions
You've Got Mail (1998) – "I wanted it to be you" ending scene – 97.9% positive reactions
Titanic (1997) – "I'm flying" scene – 97.8% positive reactions
Dean Harvey, marketing director at Kuoni, comments, "Having organised many romantic trips for couples to destinations all around the world that are packed with loved up moments, we wanted to discover the most popular fictional romantic moments as well. We can certainly see how the singing scene in 10 Things I Hate About You made it to the top of the list. Who doesn't enjoy watching young love blossom?
"We hope our data can inspire couples to take a trip to create their own romantic moments in 2021."