Step by Step To Make Your Own Walk In Wardrobe
---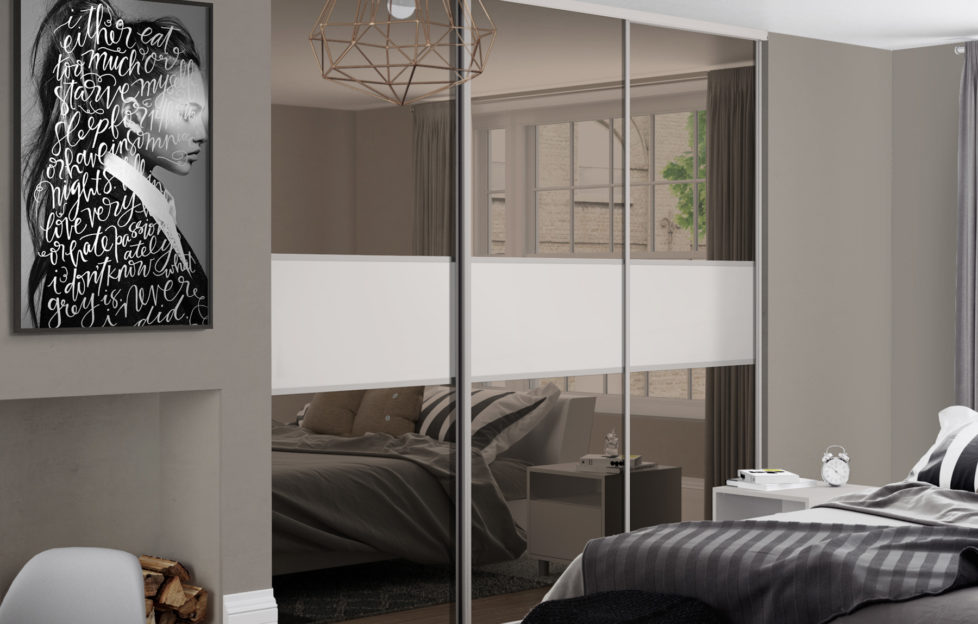 Spaceslide Classic 3-panel sliding doors in Bronze Mirror and Cashmere with Cashmere frame
Clever planning and some basic tools are all you need to transform a bedroom and install sliding wardrobe doors. Here, Spaceslide walks you through the process in a handy DIY guide on how to install your dream wardrobe. 
Once you've ordered your wardrobe fittings, to assemble them you will need:
o   Hand drill
o   Tape measure
o   Marking pencil
o   Spirit level
o   7mm conventional spanner
o   Phillips-head screwdriver
o   4mm Allen key
Step One:
Assemble the soft-close units. Prime the soft-close units as per the instructions, and insert them into the top tracks on both right and left sides.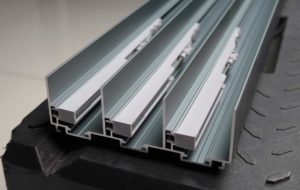 Step Two
Locate the position for the top track, screw it into the ceiling using equal spacing and position the lower track, ready to be fixed.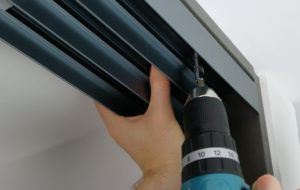 Step Three
Move the soft-close units to the outside of the tracks, and insert the first door panel into the back channel of both the top and bottom tracks.
Step Four
Position the door on both sides of the track and level up by moving the bottom track. Once in position, mark the floor to give you the position to secure the bottom track.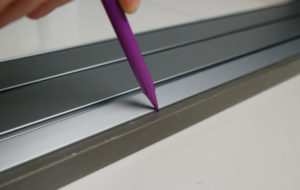 Step Five
Remove the door from both tracks and place to one side.
Step Six
Measure 40mm in from the marked line, and place markers at each 50cm interval across the length of the track. Once you have the marks in place, screw the track buttons at each position, before placing the track over the top and pushing it into place.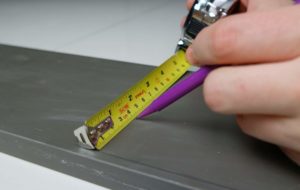 Step Seven
Insert the back doors into the track. For far left/right doors, fix the soft-closes in place 2mm from the wall. Position the doors and repeat until all are in place.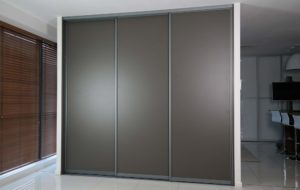 Step Eight
Once all doors are in place, alter the adjustment bolt on the bottom wheels with the Allen key to ensure the doors are level.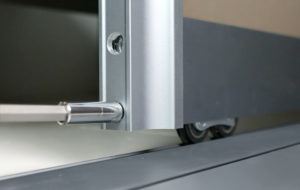 And voila! With the doors installed, it's now time to fill the space with shelving, storage racks and drawers, such as the modular storage systems from Spaceslide that offer solutions for all belongings, from shoes and boxes to dresses and jumpers. All that remains is to add those personal touches, such as styling the space with appropriate lighting, soft furnishings and not forgetting the all-important clothes.
For all the latest design inspiration and to configure your own dream wardrobe, visit www.spaceslide.co.uk.