My Weekly Special 73
---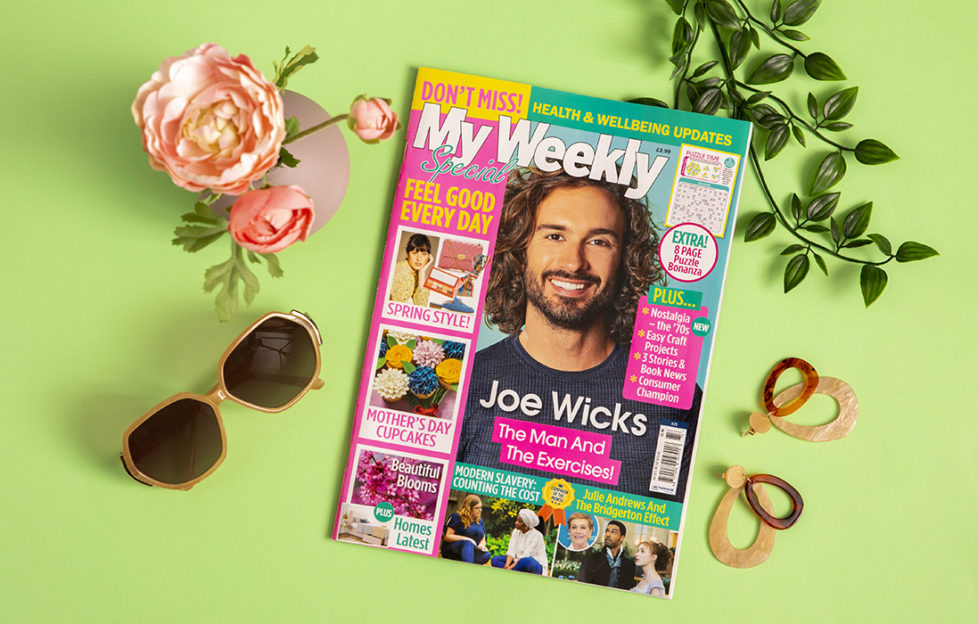 Our latest Special is in shops now! Here's a peek at what goodies are inside:
Joe Wicks chats about his early life and shows us some simple get-fit moves
How to be gorgeous without the hassle! Beauty hacks and easy-to-wear fashion
Julie Andrews, the mischievous voice of Bridgerton's gossip-monger
Out and about – castles with a story and charming gardens
All about the mysterious, healing power of Reiki
Storage made easy! Dilly helps us tidy up
Campaign of the month: Modern slavery and the brave people working to end it
A spectacular Mother's Day treat to bake
How to be healthy at 50+ with Dr Philippa – sleep, a little-known cause of vulval itching, and her own cancer journey
Clinical hypnotherapist Stephen McMurray shares lockdown coping tips
Money expert Sue Hayward guides us to take control of debt
A super puzzle section
Plus lots more…

On sale from February 18, 2021, only £3.99!