Pocket Novel: Beth And The Captain's Ghost
---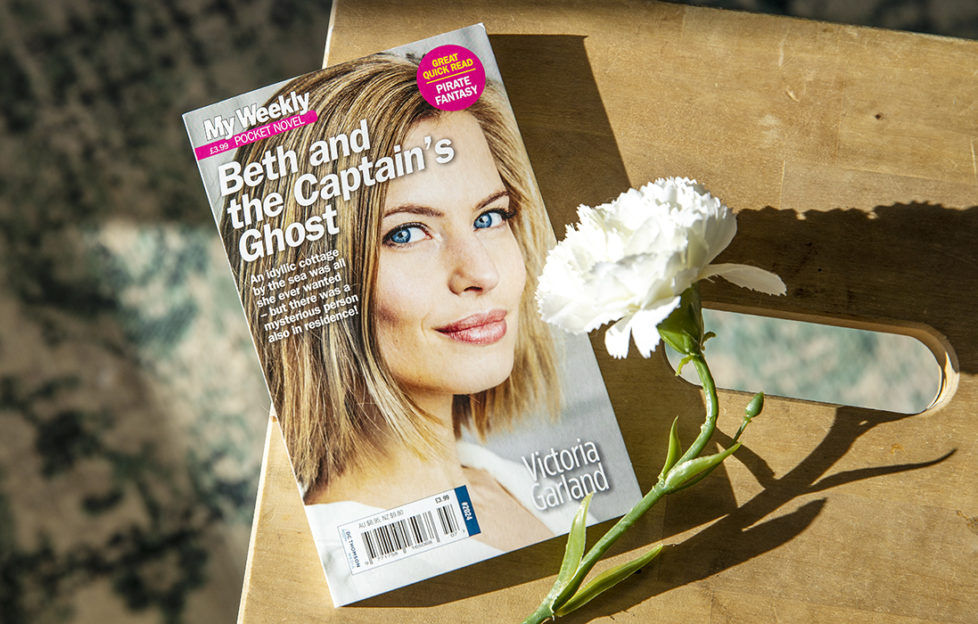 A battle of wills, a very chatty spirit and a summer break to remember…
Supernatural shenanigans!
After the sudden death of her husband, Beth is desperate to get away from his overbearing sisters. Clifftop Cottage is the perfect escape… until she encounters its resident ghost, Captain Daniels!
However the Captain takes a shine to Beth and her and her two children… Can he, and his grandson Mike, help her get her life together again?
Perfect size for your handbag
Romance and drama!
Puzzles inside, too!
Written by Victoria Garland
On sale from February 18, 2021, only £3.99! Available from supermarkets, newsagents and by subscription.