What To Do When Someone Dies – A Simple, Practical Guide
---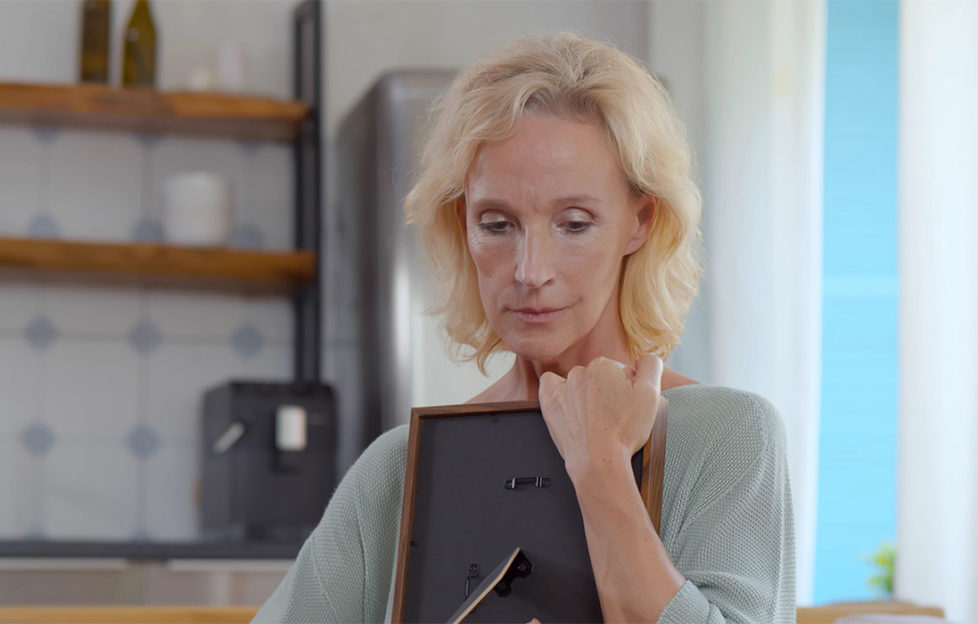 Pic: Shutterstock
When someone dies, there are certain things you need to do, and it can be hard knowing where to start.  Our Money Talk columnist Sue Hayward has put together a helpful guide on what action you need to take.
Telling family and friends may be your first thought after a bereavement, but within a short space of time there's paperwork to organise and decisions to be made.
I'd suggest writing everything down in a notebook – this is a tip from experience. It means you have the names and numbers of everyone you speak to at each stage, and you can update it as you go along.
What to do first
You need to get a medical certificate stating the cause of death  before you can register the death or arrange the funeral.
Depending on where the person died, you may get this from the hospital, or the local GP if the person died at home.
Register the death
After getting the medical certificate, you can then make an appointment to  register the death.  This is usually done at the local register office and should be done within five days, or eight in Scotland.
Under usual circumstances, you can make an appointment and do this in person.  However during the pandemic, this is all being done with phone appointments and the death certificate will be sent to you.
I'd suggest paying for a few extra copies of the death certificate, as you'll need to send them off when closing down accounts and sorting financial matters.  It costs around £8-£12 per copy.
Here's how to find your local register office and get in touch
Organise the funeral
Before you can start doing this, you'll need a 'green form'. This is the official certificate for burial or cremation, and is given to you at the register office (or being sent out, under current restrictions).
Most people use the services of a funeral director, as they can organise everything for you.
How much will it cost?
Funerals can be very expensive and costs will vary across the country.
The average cost of a cremation is now £3,885 and £5,033 for a burial, according to SunLife's 2021 Cost Of Dying report. However the cost can be much higher, depending on the type of coffin you choose and you want flowers or cars.
With Covid restrictions on funeral numbers and difficulty with travel right now, many people are choosing a Direct Cremation. This costs around £1,554, and while it means there's no service and you can't go along, you can collect the ashes after the cremation.
If you're claiming certain benefits, you may be able to claim a Funeral Expenses Payment.
Pre-paid funeral plans
As funerals are expensive, some people take out pre-paid plans to help with the cost.  If you've got one, tell your family as there's no easy way to check. In the worst case scenario, they could pay twice over.
If you think your relative had one, you can use the Funeral Planning Authority website, to contact registered plan providers to try and trace it.
Sorting money matters
There's no need to wait until after the funeral to do this. However it can be time consuming, especially if there are lots of organisations to contact.
Make a list of companies as you think of them, including
banks
private pension and insurance companies
energy providers
organisations or clubs the person belonged to.
You can contact most Government departments in one go with the 'Tell Us Once' service.
This covers state pensions, benefits, passports and driving licences. You'll be given a special code to access the service when you register the death.
Most organisations including banks and insurers have special bereavement departments and you can usually find contact numbers on their websites.
Wills and Probate
The job of sharing out the person's estate – which is basically everything they own, including property, money and possessions – falls to the person, or people, named as Executors in the Will.
They may need to get a Grant of Probate, although this isn't always necessary.
If there's no will, the estate gets split up according to Intestacy Law, which is a set of rules on who gets what. In this case, the closest living relative usually applies to be administrator of the estate and sort out the financial side.
You can find out more about this situation here.
Emotional support
If it all seems too much, you can speak to Samaritans by phone or email any time of day or night on 116 123 or jo@samaritans.org
Cruse Bereavement Care's helpline is 0808 808 1677.
The Marie Curie charity supports people and their families through terminal illness. Helpline is 0800 090 2309.